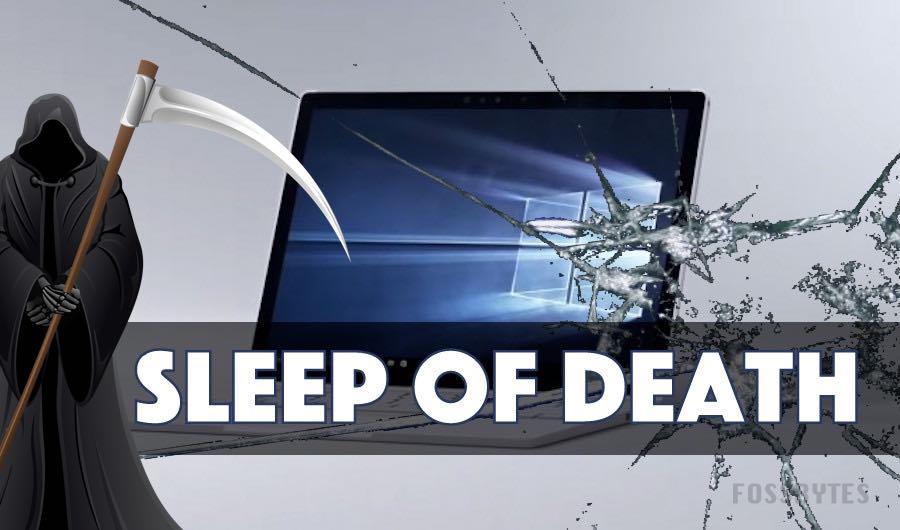 Short Bytes: Do you know about the latest Sleep of Death bug in Microsoft's Surface Books? Some users are reporting that Microsoft's Surface Books are refusing to wake up from a permanent sleep if they are left in Sleep mode for a long time. While Redmond has released a fix for the issue, users are still reporting the bug.
Some Microsoft's customers using the Surface Books are reporting a weird problem that is being called the 'Sleep of Death' bug. While Microsoft recently pointed out that its Surface lineup is having one of the hottest gadgets right now, it looks like the company is ready to tarnish its image by ignoring the customer complaints.
Before telling you about this bug, I would like to mention that Surface Book is Microsoft's first laptop that boasts of high-end specifications and an expensive price tag.
However, the Surface Books are crashing abruptly into a permanent sleep, refusing to wake up again.
Microsoft promises to cure the disease via a raft of driver updates pushed on May 16th and 24th. "v11.0.11.1006 improves system stability resuming from sleep or hibernation and increased reliability of touch and pen capabilities," according to Microsoft.
But, the reality looks different and users are still facing the Sleep of Death bug in Surface Books.
A frustrated user has recently written his personal account on The Register, explaining his bad experience and his struggle with Microsoft support while trying to get a refund from Redmond.
What is Sleep of Death bug in Surface Books?
The Sleep of Death is different from the Blue Screen of Death. You can fix your laptop and recover from the Blue Screen of Death, but the Sleep of Death is unrecoverable.
While I've personally never faced this issue, according to my understanding, due to this bug, a system simply crashes dead and that's the end.
The Sleep of Death starts when a system slips in the Sleep mode for a few hours and it doesn't wake up. If these sleep hours are prolonged, this results in complete system crash.
What if you had some important presentation? Or, you had an important copy of the document in your Surface Book that you need to access? Well, you'll get nothing.
Is Microsoft's PR department sleeping?
It's hard to believe that Microsoft will keep ignoring such reports about this flagship Windows 10 device in the market. The company launched its Surface Book with great enthusiasm and called it a complete personal computer.
Even though Surface lineup of Microsoft has managed to earn praises and dollars, the Sleep of Death bug is really acting as the worst case PR for Redmond.
Are you facing some weird issue in your Windows 10 PC? Feel free to share the same with us via comments section below.
Also read: Blue Screen Of Death In Windows Becomes Less Scary With QR Codes