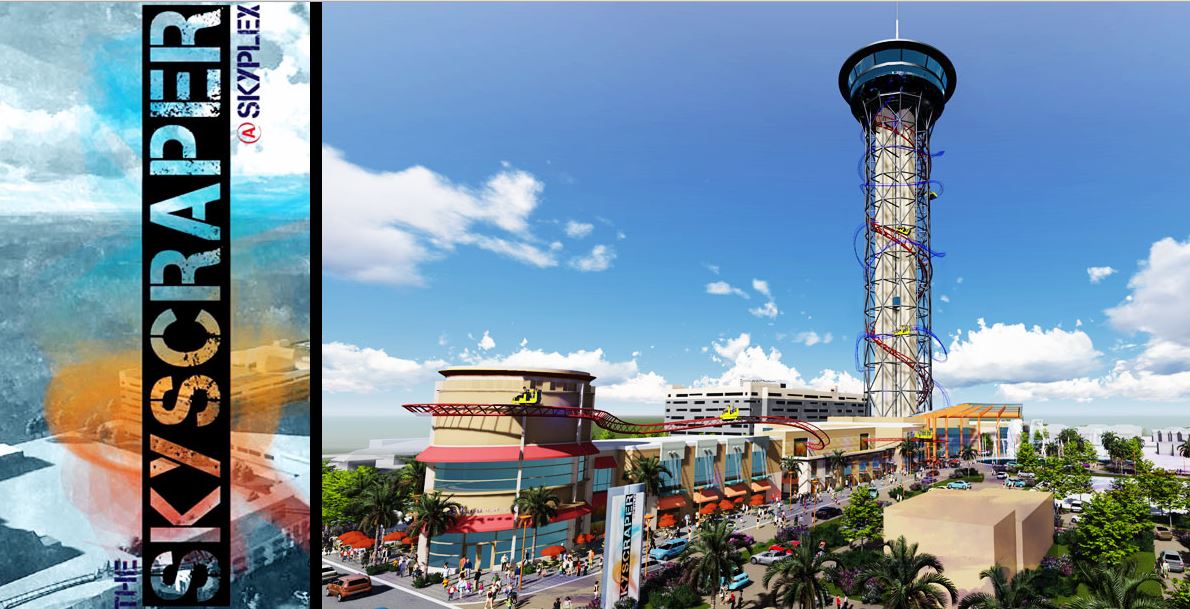 U.S. Thrill Rides and S&S Worldwide are building the world's tallest roller coaster and they've released a computer generated POV video to provide a preview to the riders.
The world's tallest roller coaster will be called The Skyscraper and it will rise 570 meters high in the air. The roller coaster will be built in Skyplex Orlando, Florida and will entrap a central tower with a glass observation deck. The Skyscraper will be launched in 2017. The initial announcement was made in June earlier this year and now more details have been revealed.
Apart from the world's tallest roller coaster, The Skyscraper will break other records too. These records include the highest barrel roll, highest dip, and the addition of two more-than-vertical drops. Each single ride will last for about four minutes. The first ninety seconds will be a slow climb up to the top of the tower. The tower will be used as an indoor air-conditioned entertainment facility.
The Skyscraper – world's tallest roller coaster, belongs to the new class of "Polercoaster" rides. These new designs are constructed around a central tower. Watch the video below:
The current record for world's tallest roller coaster belongs to the 456-foot tall Kingda Ka coaster at Six Flags Great Adventure in New Jersey. TheSkycraper will be 570 meters tall, but it isn't the fastest. The world's fastest roller coaster is the Formula Rossa in United Arab Emirates, which clocks a top speed of 149 mph.
Source: thecreatorsproject
---
 Share the post if you enjoyed the ride!
---