Update: The issue has been fixed by Apple by deleting all the data Siri had regarding Donald Trump.
On Thursday, people asking different questions about American President Donald Trump were greeted with a picture of a penis. Yes, Apple's Siri deemed Donald Trump as a penis.
As per a report by The Verge, the picture was pulled up in response to questions such as "Hey Siri, Who is Donald Trump?" or "How old is Donald Trump" or any other questions related to the US President.

Additionally, this weird Siri behavior was not observed in every region.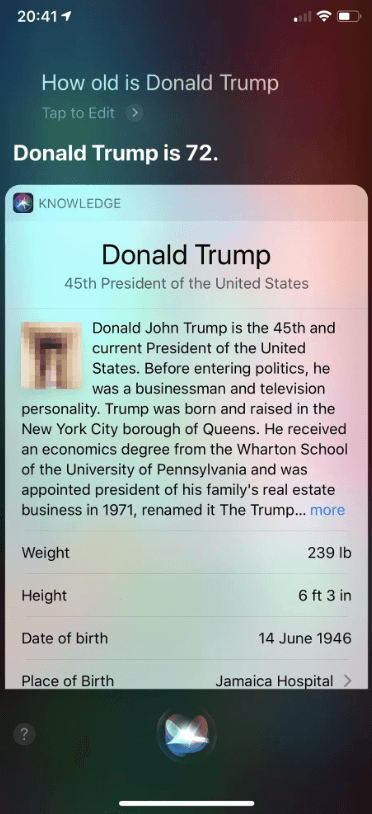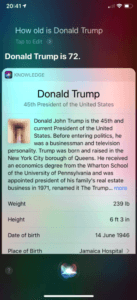 Evidently, Apple has nothing to do with the attachment Siri has been displaying. The information has been picked up from Wikipedia.
It has been confirmed that Wikipedia was vandalized by some author for which Wikipedia has "blocked the author indefinitely".
To recall, this is not the first time Siri has fell prey to an incident like that; Siri identified the Bulgarian National Anthem as Luis Fonsi and Daddy Yankee's Despacito, which was later on fixed by the company.