PUBG Mobile surprised everyone with the 0.18.0 update by introducing a revamped version of the Miramar map. However, it looks like PUBG Mobile 0.19.0 Update is going to be even massive.
When PUBG Mobile teased a new map in the form of a puzzle, players were expecting that they'll finally see much-awaited Erangel 2.0 in the next update.
However, so far, it doesn't look like PUBG Mobile is ready to release the revamped version of Erangel. Instead, it has been confirmed that PUBG Mobile will release a 'New Secret Map' in the 0.19.0 Update, which is rumored to be called 'Fourex.'
PUBG Mobile 0.19.0 Update To Bring A Lot Of New Content
New 'Fourex' Map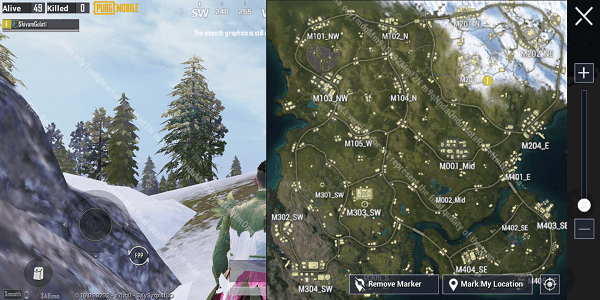 The new classic 'Fourex' map is already out for PUBG Mobile beta, and we tested it ourselves. And we must say that the new PUBG Mobile map is pretty awesome. With a dimension of only 2×2 kilometers, it is the smallest PUBG Mobile classic map.
Also, 'Fourex' will be exclusive to only PUBG Mobile. So, it will be the first PUBG Mobile map that isn't picked up from PUBG PC.
The map picks elements from Erangel, Miramar, Vikendi, and Sanhok. So, by playing in the 'Fourex' map, players will get a feel of every other classic map in PUBG Mobile.
Monster Trucks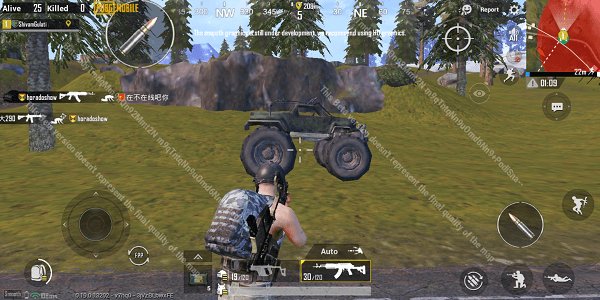 Besides being incredibly beautiful with waterfalls, the new PUBG Mobile map flaunts other amazing features like Monster trucks and Healing Springs.
The Monster Trucks are extremely powerful and can be used to dominate enemies in a small vehicle.
Healing Springs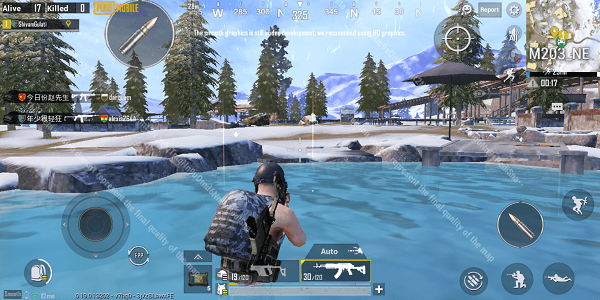 On the other hand, the healing springs will only be available in the cold region of the map. These beautiful springs will boost players' health and energy as long as they are in the water.
New 'Library Gun Game' Mode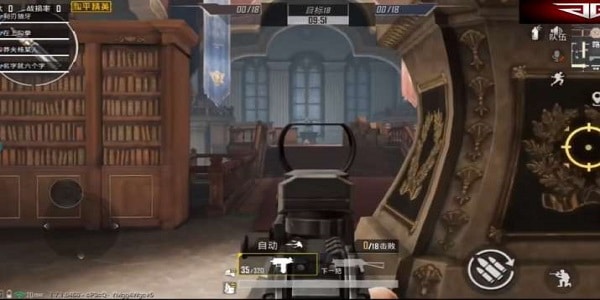 PUBG Mobile is testing the new Library Gun Game mode for a while. The new game mode will pit two squads against each other in a library.
The exciting thing about this mode is that it will feature a gun-switch mechanism like the 'Gun Game' mode in Call of Duty Mobile. It further means that the players will get their weapons switched as soon as they kill an enemy. The first squad to get 18 kills will be the winner.
Disable Buttons Feature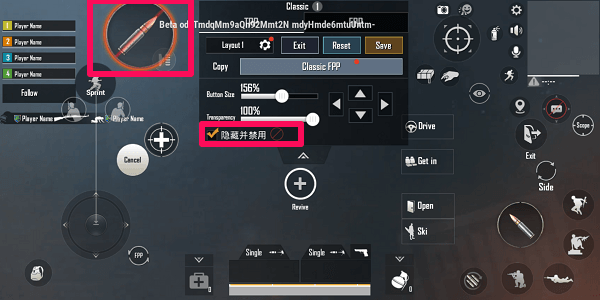 Thankfully, after the PUBG Mobile 0.19.0 update, players will be able to disable some buttons in the Controls settings.
For instance, if players don't want two fire buttons on their screen, they can disable one of the attack buttons. This feature is already available in PUBG Mobile Beta and is truly helpful.
As of now, there's no official release date for PUBG Mobile 0.19.0 update. However, players can expect the update to release by the second week of June.