Call of Duty Mobile Season 5 has introduced two new game modes, that is, the Gun Game Mode and the Prop Hunt Mode. Both the modes are different from other existing modes like the 2v2 Showdown or the Team Deathmatch.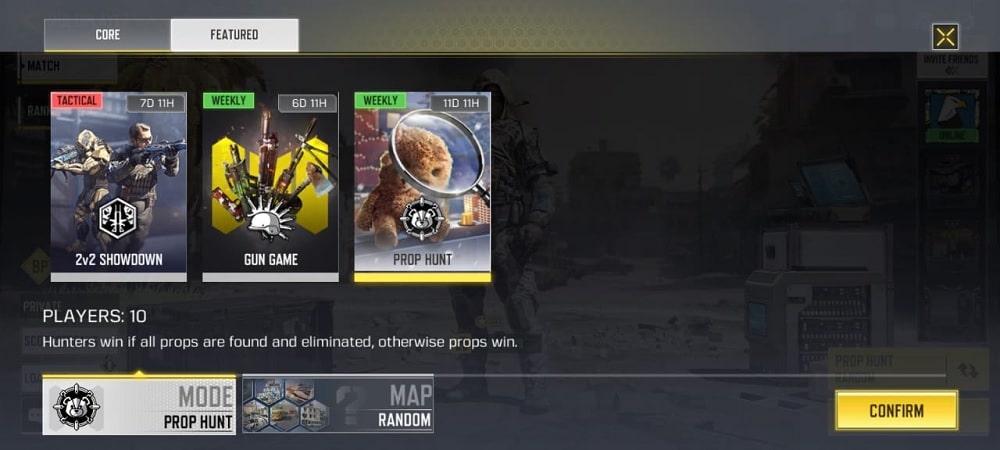 Previously, the announcement date for both the modes were flaunted next to the 2v2 mode in the features section of Call of Duty Mobile. Here is an overview of both the new modes in COD Mobile.
Gun Game Mode
In the gun game mode, eight players participate in a single match. The target is to reach 20 kills, that is, 200 points first. The player who reaches 20 kills first wins the game. An individual kill in the game equals to 10 points.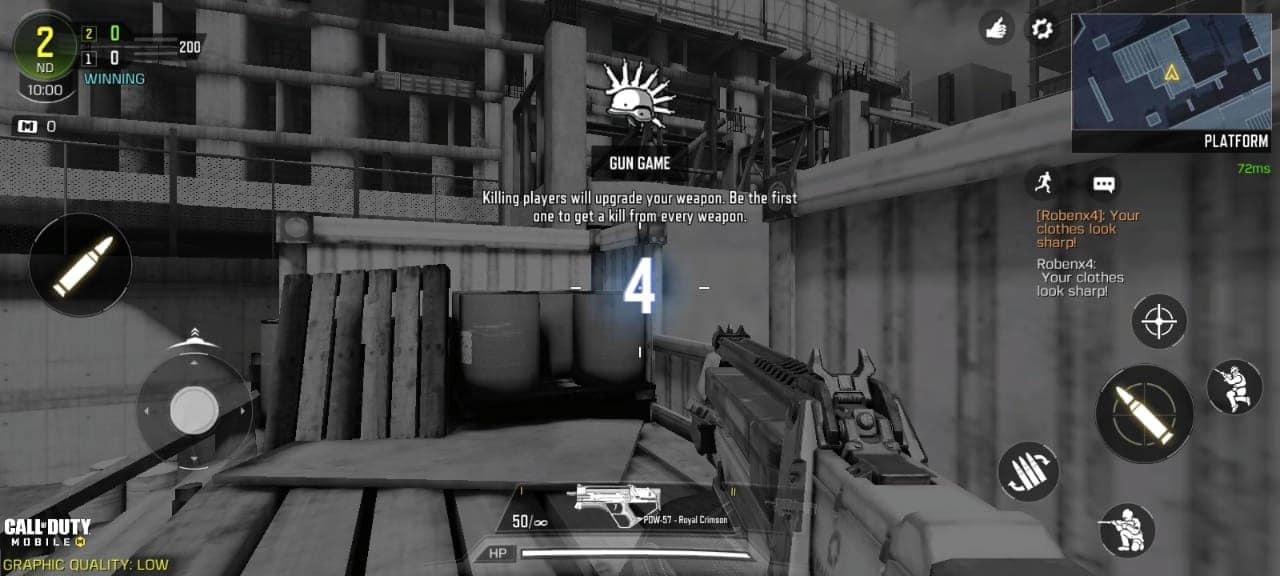 The most amazing part about the Call Of Duty Mobile 'Gun Game' mode is that with every kill, you get a new gun to perform the next kill. This makes the player experience all different guns which they have not used in the game yet.
Another exciting part of the game is that the player has to perform his last or the 20th kill with the help of an axe. As soon as a player achieves 20 kills, the game ends, and the top three players are selected on the basis of maximum kills.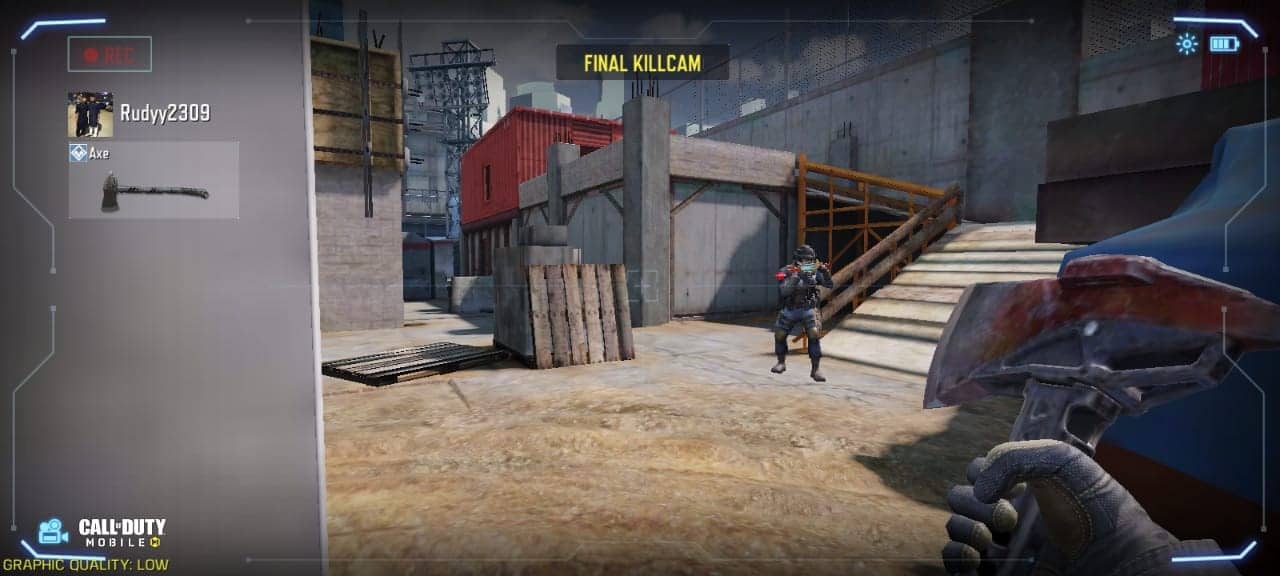 Prop Hunt Mode
Prop Hunt mode can be termed as one of the most entertaining modes in Call of Duty Mobile. In this mode, there are two rounds and two teams. One team has to play props, and the other has to hunt the props in the first round.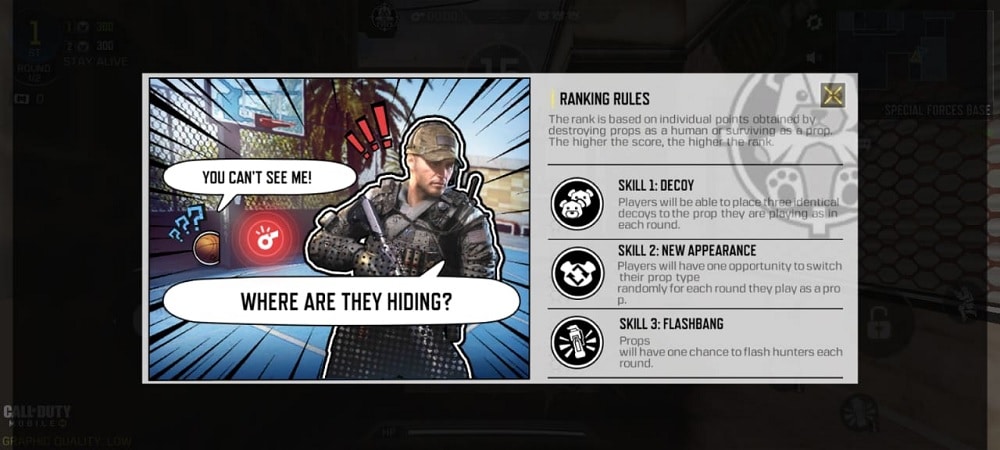 In the second round, the roles are interchanged between the two teams. So the team which played props in the first round is now supposed to hunt, and the hunting team has to play props.
Players can choose between different props available in the game including basketball, a huge egg, a wooden slab, and a few more. I played the game as a cemented road divider and won the first round as none of the players from the opposition were able to spot me.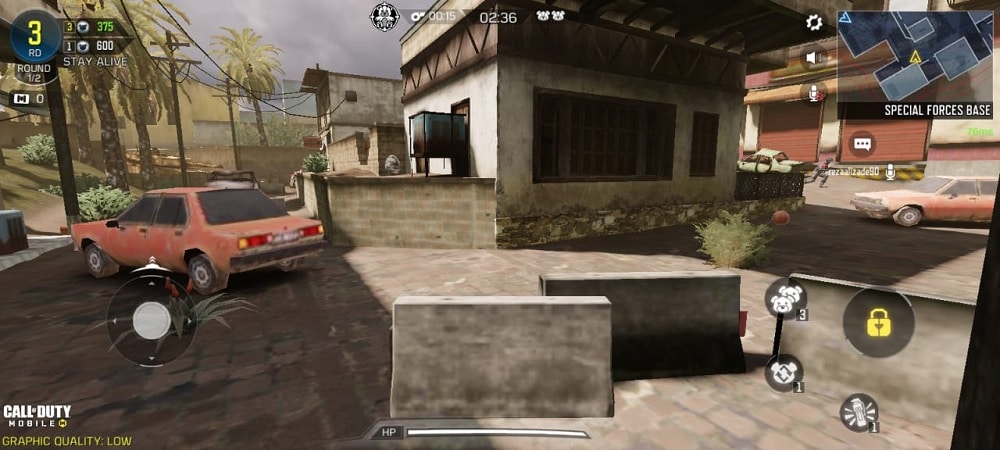 However, it can be experienced in the game that the team which chooses to play props in the first round has an advantage over the team hunting in the first round. This is because the first team already knows what props will be available in the game when it goes down for hunting.
All the players who want to try something new in Call Of Duty Mobile instead of playing the traditional team deathmatch, can go for the Gun Game Mode or the Prop Hunt Mode.
Both the Gun Game mode and the Prop Hunt Mode will be available for a limited time in the game. The Gun Game mode will be available for a week, and the Prop Hunt Mode will be available for 12 days.