I
f you're related to the vast field of programming and creating something new with code, you might be knowing that your choice of programming language determines your workflow and ease. You will be surprised to know that the choice of programming language also depends on the financial status of a country, i.e., whether it's a wealthy country or a developing one.
This effort to divide the developer industry on the basis of rich and poor countries has been made by StackOverflow. The in-depth analysis performed by the website has been performed using the data from January-August, which covered 250 most visited tags from 64 nations.
Let's tell you about some of the major findings of the analysis and know more about programming languages in rich countries:
Stack Overflow traffic from top countries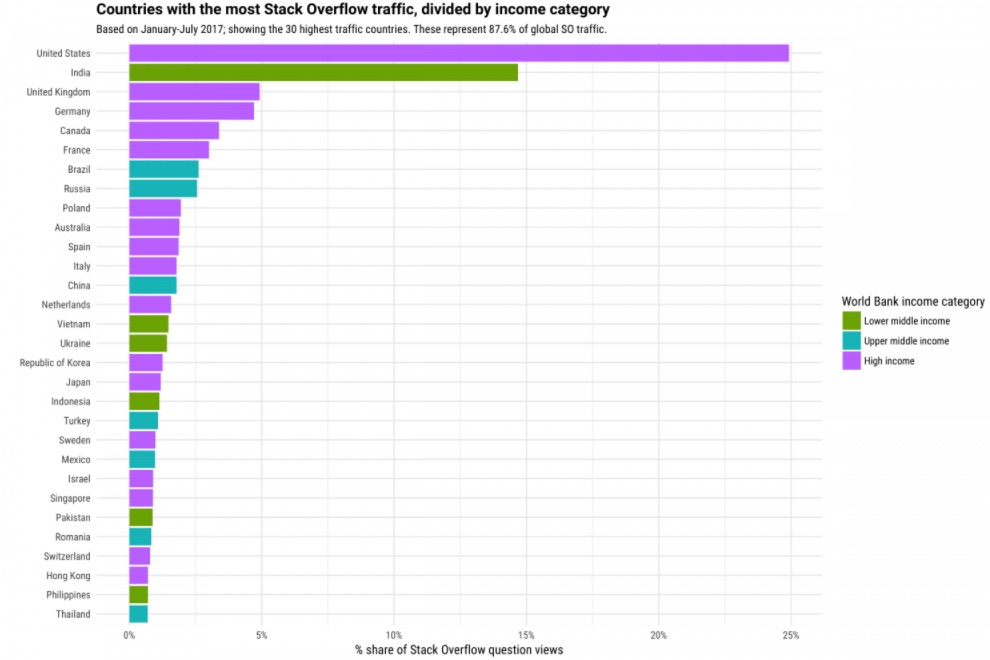 If you take a look at the graph above, 63.7% percent of Stack Overflow's traffic comes from high-income economies like United States, United Kingdom, Germany, Canada, etc. Apart from favorable internet access and software development industry, English speaking is another positive factor for these countries.
Programming languages and technologies related to GDP per capita
While exploring major technologies, Android, PHP, Python, and R stood out. As you can see in the graph below, Android and PHP traffic is negatively correlated with a country's income. It means that these technologies are more popular in countries with lower GDP per capita. On the other hand, Python and R are particularly popular in countries with high GDP per capita.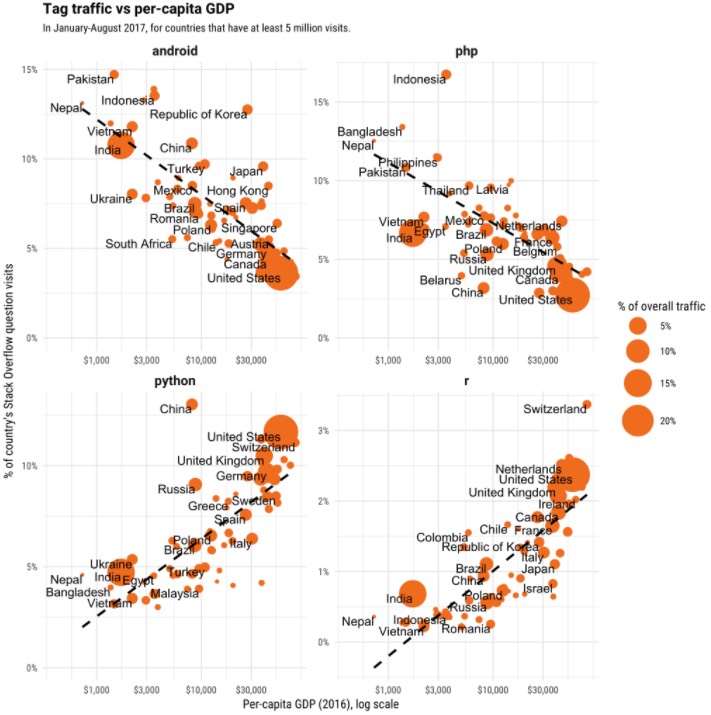 Even a country's wealth doesn't directly affect the choice of programming languages, this factor, in combination with education, age of software industry, outsourcing, etc., is correlated with the same.
Python and R are associated with a country's income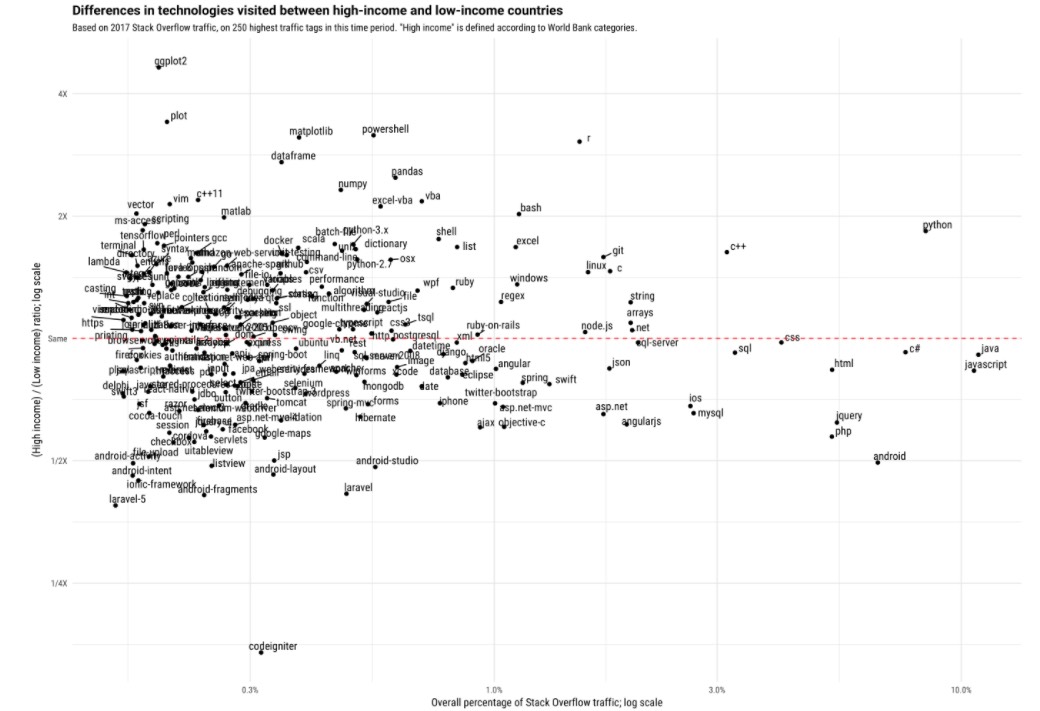 In another graph, the overall percentage of Stack Overflow traffic has been plotted against a high-income/low-income ratio. As Python and R are associated with science technologies, their role in research and development is high. Thus, it makes sense that these countries also tend to have advanced degrees.
While Python is one of the most visited programming languages in rich countries, #2 to be precise, while it ranks 8th in other economies. R, which is the 15th most visited tag in high-income countries, doesn't even make it to the top 50 in low-income economies.
C and C++ are also visited more from high-income countries. This is due to high education levels and access to university education.
Such reports help look at the finer print and analyze the developer ecosystem in a better manner. Such trends help you know about the industry demands and help you plan your future accordingly.
Don't forget to check out these useful courses to brush up your skills: