Resident Evil 3 is the perfect example of a good remake for an older game. It was made in conjunction with the RE2 remake by Capcom. Unfortunately, unlike Resident Evil 7 and 8, the newer remakes don't have official VR support. However, gamers can still play Resident Evil 3 Remake in VR on PC, thanks to a VR mod by Praydog.
Resident Evil 3 Remake was made in the RE engine, just like all the recent Capcom games. Praydog's REFramework VR mod works with all games made in the RE engine. Resident Evil 3 is not the only PC game that can be played with a VR mod. For a complete list of PC games with VR mods, check out our list of all flatscreen VR games.
Things needed
To run Resident Evil 3 Remake in VR, users need the RE3 REFramework VR mod by Praydog. Installing the mod is quite simple but requires a bit of setup. Gamers can also check out our other guides n how to play Resident Evil Village and Resident Evil 7 in VR.
High-spec gaming PC
USB-C to USB-A cable
Resident Evil 2 remake on PC
SteamVR
Praydog's VR mod
Controller (optional)
VR motion controllers (optional)
The mod even supports motion controls for the game so that users can immerse themselves in the game completely. If you have a Meta Quest headset, you can connect to a PC using Oculus Link, Air Link, or Virtual Desktop.
Play Resident Evil 3 Remake in VR
1. Download the latest version of Resident Evil 3 VR mod (RE3.zip) from its GitHub Page.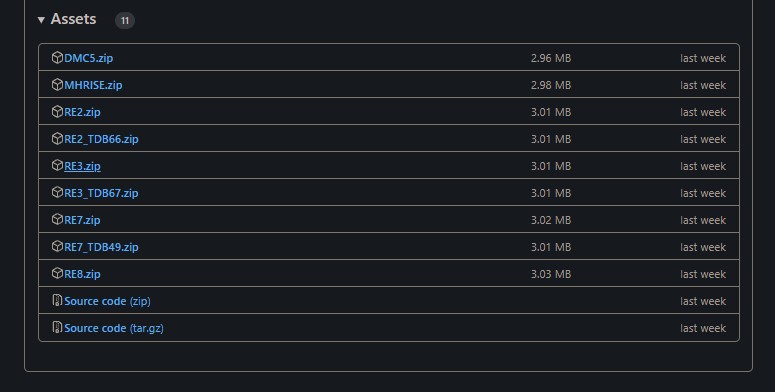 2. Open your Steam library and right-click on Resident Evil 2.
3. Go to Manage > Browse local files > to open the game installation folder.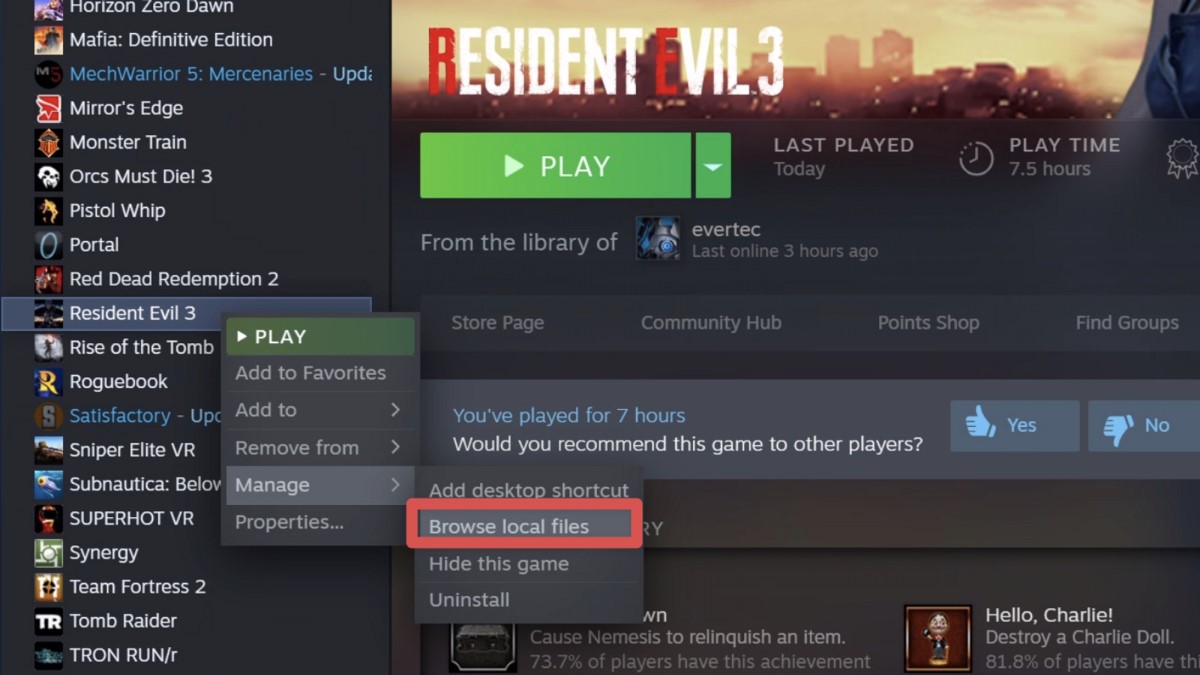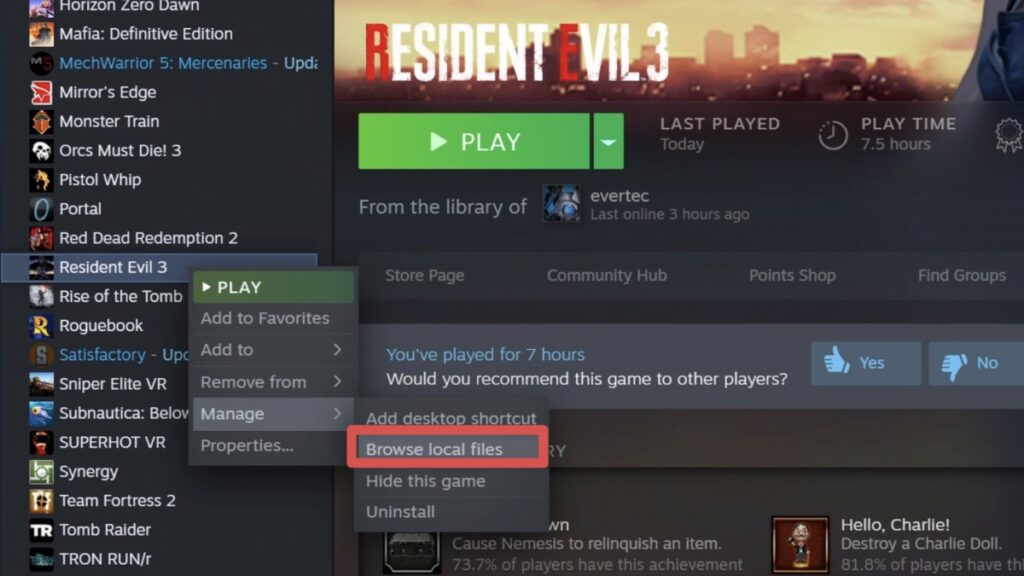 4. Extract the RE3.zip file into the game's installation folder (replace files if necessary).
5. Connect your PC to a VR headset and launch Steam VR.
6. Once connected, run the Resident Evil 2 Remake from your PC.
7. The Resident Evil 3 remake will launch in VR mode, thanks to Praydog's VR mod.
How to use Motion Controllers in Resident Evil 3 Remake
Praydog's REFramework VR mod lets users play Resident Evil 3 VR with motion controllers on a PC. Follow the instructions given below to install the proper button prompts for these controllers. The mod is compatible with Oculus Touch, Index, and WMR controllers.
1. Download the Oculus Touch Button Prompts for RE3 VR (Standalone PAK file) from the Optional Files.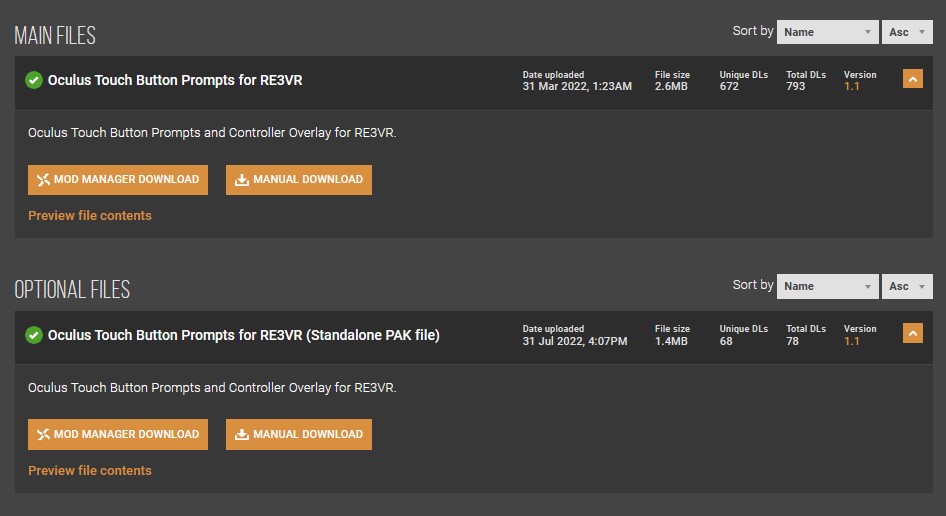 2. Extract the .pak file from the RAR and rename it to re_chunk_000.pak.patch_002.pak.
Note: Rename the file by changing the 00X to a number one digit greater than the *.patch_0##.pak files in your folder. You would typically rename this to 're_chunk_000.pak.patch_002.pak,' but if you are using any of my other standalone RE3 mods, you might need to use 003.
3. Move the .pak file to your RE7 game folder.
4. Launch RE3 in VR from Steam.
Play Resident Evil 3 Remake VR in First Person
1. After installing the mod, run the game on a PC but do not put on your headset.
2. The REFramework menu will show up on the left side of the game.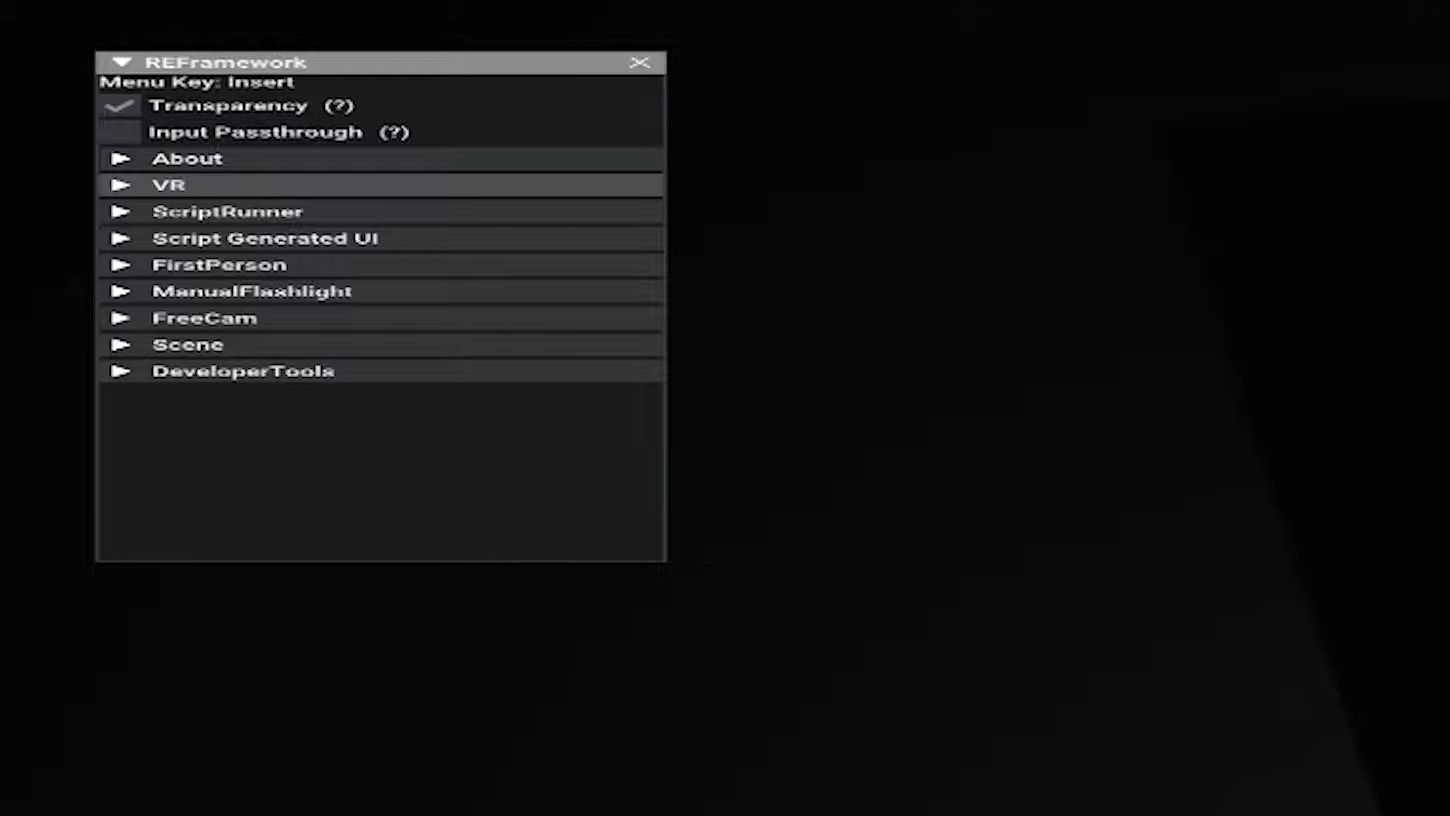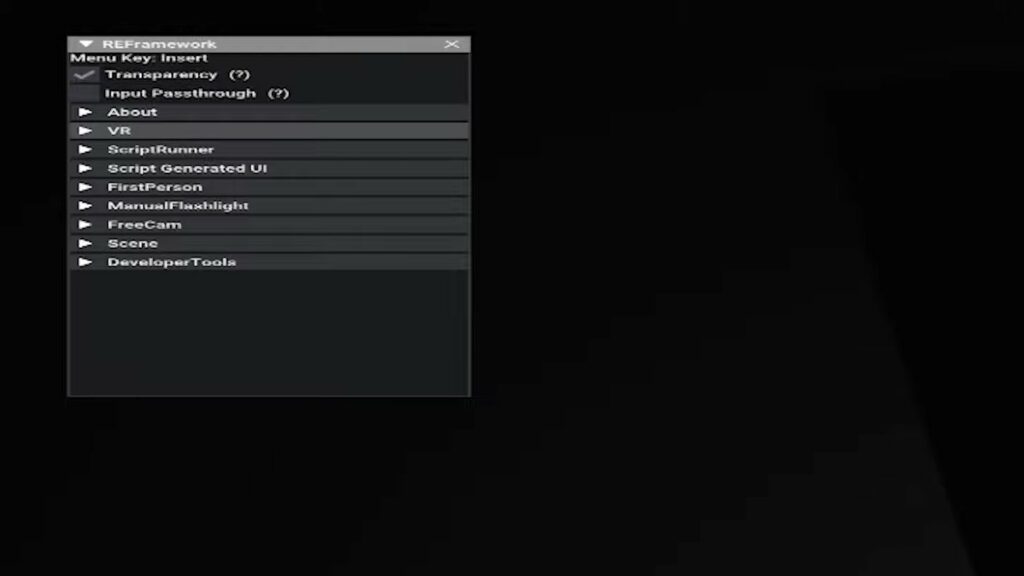 3. Make sure that Freecam is disabled.
4. Go to the First Person tab and select the enable option.
5. If you want to watch cutscenes in first person, select the Show In Cutscenes option.
Users can also enable this menu in VR by looking at the palm of their left hand and pointing the right controller to it. So, there you have it; that's how to play Resident Evil 3 Remake in VR. Let us know your thoughts on playing the game in the comment section below.