Rockstar Games' Grand Theft Auto 5 is one of the biggest video games of all time. The game is available on consoles and PC; however, several players are still desperate to play GTA 5 on Mobile.
The massive open-world title came out in 2013, and it isn't ready to die, even in 2021. One reason for that is that players like fooling around in GTA 5's incredible open-world. They like riding fast cars, performing stunts, and messing up the NPCs. However, the main reason why GTA 5 is still alive is GTA Online.
Well, guess what? Thanks to Microsoft's Cloud Beta service, you can play GTA 5, along with the game's online version, on your Android devices right now.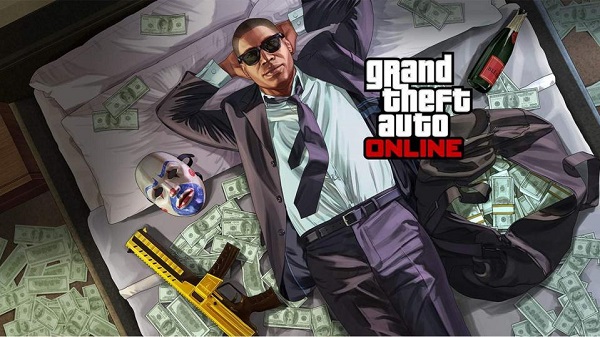 Play GTA 5 On Android Through Cloud Beta
Recently, Microsoft announced that GTA 5 is coming back to Xbox Game Pass, and for the first time, the game is available on Microsoft's Cloud (Beta) service. So, to play GTA 5 on your Android device through Xbox Game Pass, you have to make sure you fulfill these conditions:
The first thing you need is an Xbox Game Pass Ultimate subscription, which costs $14.99/£10.99 a month. Besides GTA 5, the cloud service will let you play other titles like Minecraft Dungeons, Sea of Thieves, and Gears 5 on your Mobile.
The second thing you need is, of course, an Android device with version 6 or higher.
Other than that, you also need Bluetooth 4.0 to play GTA 5 on mobile.
Also, you need a Bluetooth-enabled Xbox Wireless Controller. However, there are other compatible controllers, and you can check the complete list here.
Now, download the Xbox Game Pass app on your device.
Finally, to smoothly play GTA 5 on your Android device, make sure you have 5Ghz Wi-Fi or mobile data connection with at least 10Mbps download speed.
That's it, now find GTA 5 in the Cloud(Beta) section and enjoy the game.
It's improbable that Rockstar would release GTA 5 for mobile devices anytime soon. But thanks to services like Xbox Game Pass, we can still enjoy some AAA titles like GTA 5 on mobile. Right now, Microsoft's Cloud (Beta) is only available for Android. So, unfortunately, as of now, you can't use this method to play GTA 5 on iOS.