It seems like Dark Mode is the much-needed element on any app these days, and the ones who love this, might like this news! After a not-so-dark mode on its web and Android versions, Twitter is now bringing an actual one to iOS users.
iOS users will now be able to switch to the dark mode, which Twitter calls Lights Out when the lights are truly out to avoid overstraining the eyes and ensure ease of usage in low or no lights.
To recall, Twitter for Android already has the dark mode feature going by the name Night mode. However, the feature is more of a mixture of dark blue and gray colors rather than a black one.
For those who prefer the Night mode, Twitter for iOS also has it, except the name is now Dim. Therefore, Twitter for iOS has both the dark mode options for all the OCD peeps who want more black to their dark mode.
How To Enable The Dark Mode
Click on the Profile picture option.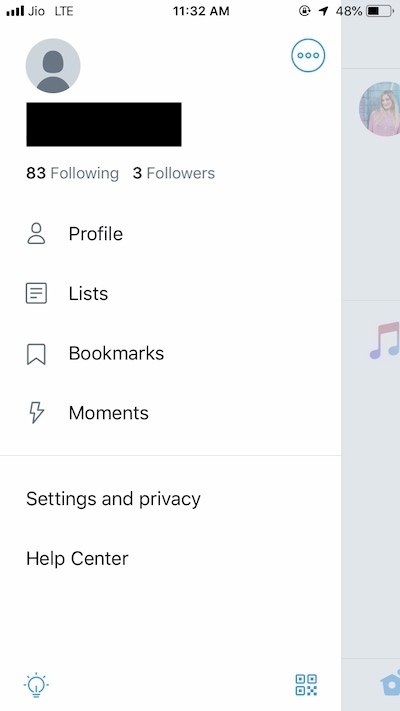 The next step is the selection of the Settings and Privacy option.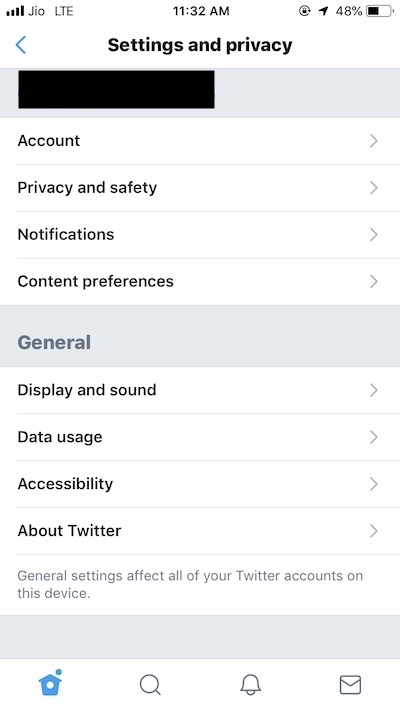 You are now required to tap on the Display and Sound option.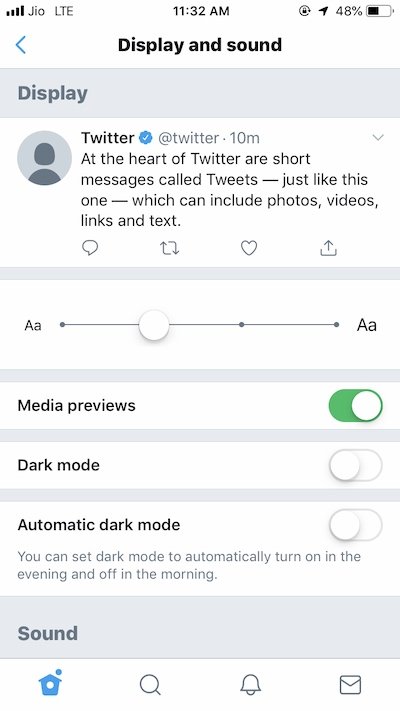 Just select the Dark Mode option to enable either the new Lights Out option (for the black dark theme) or the Dim option (for the dark blue and gray theme), whichever is your preference.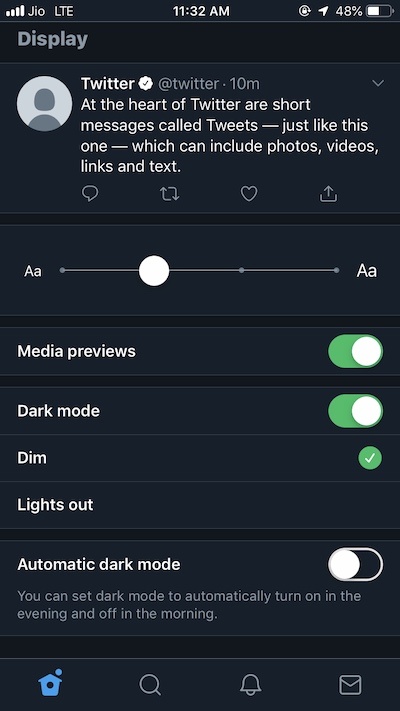 Additionally, iOS users can select the Automatic dark mode option which automatically switches on the mode when it's night time and disables it once it's day time.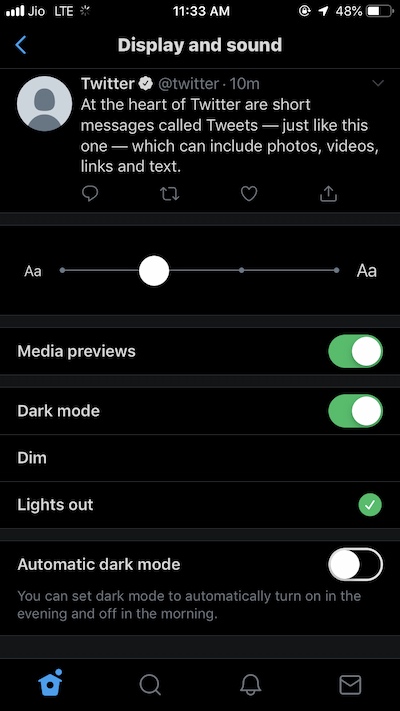 The new Dark Mode has started rolling out for iOS users and will eventually reach out to all of them.