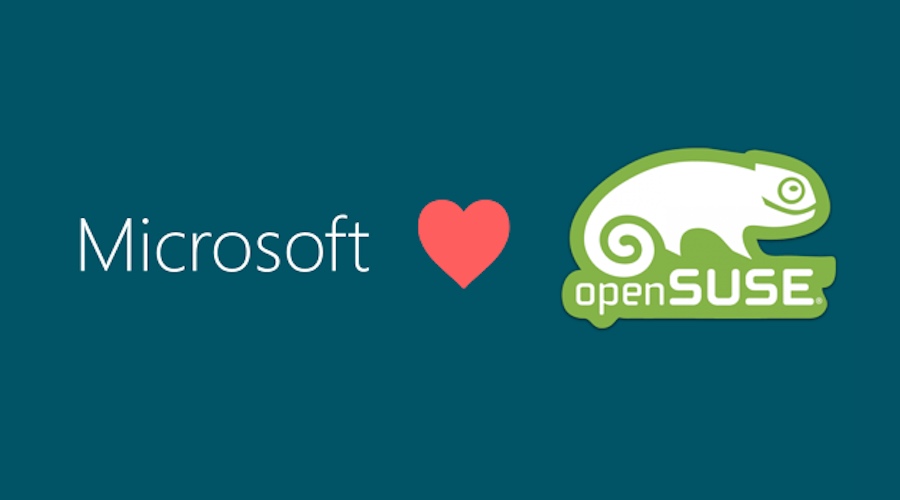 Short Bytes: Microsoft has signed a deal with SUSE Linux to enter into a new partnership. This step is expected to strengthen Microsoft's position as a leading service provider among the Linux users. The new development also renewed the older agreements between the two technology companies.
W
riting a new chapter in its
love story with Linux,
Microsoft recently hinted at a new Skype client for Linux users. Spicing up the things a little bit, Microsoft has signed a new deal with Germany-based SUSE Linux.
This new deal with the Linux-based operating system provider marks a new collaboration for Redmond's cloud business. In the past, Microsoft has also partnered with Canonical and Red Hat–the other two big names in the Linux world–to extend its offerings to the Linux-using people.
The new solutions that are a result of the new partnership include SUSE Manager Management Pack updates, image infrastructure updates, and SUSE High Performance Computing image.
Interestingly, this is not the first time Microsoft and SUSE Linux has entered into a partnership. Back in 2006, these two companies signed a deal. That deal came as a big surprise as Microsoft was considered a big rival in the Linux world. Steve Ballmer, the CEO of Microsoft at that time, even called Linux a "cancer" in 2011. As expected, that deal didn't resonate well in the Linux and open source community.
Last year Microsoft refused to comment openly on the continuation of the 2006 deal. Well, the recent partnership has also updated the past commitments terms.
Now Microsoft has become an important partner of SUSE. Kristin Kinan, director for public cloud at SUSE, notes that Microsoft's Linux business has "grown to over 22 to 25% of their public cloud business." This shows the growing trust of Linux customers in Microsoft's services.
Thanks to the efforts of Microsoft's new CEO Satya Nadella, Microsoft is regularly entering into strategic commitments to strengthen its money making-machine Azure cloud.
On that note, I'd like to tell you that former Microsoft CEO Steve Ballmer now claims that he loves Linux. It seems that some things take time, but they change for better.
Did you find this article helpful? Don't forget to drop your feedback in the comments section below.
Read special complete coverage on Microsoft's love affair with Linux