Realme is now adding more devices to the list of smartphones that are eligible for the Android 11-based Realme UI 2.0 in India.
The Realme UI 2.0 beta build is now available for Realme 6, Realme C12, Realme C15, Realme X2, Realme X3, and Realme X3 SuperZoom. It will first be available to owners of Realme 6.
How to get Realme UI 2.0 Android 11?
Thanks to the Realme UI 2.0 Early Access Program, eligible Realme device owners can get the Android 11 update on their device right now.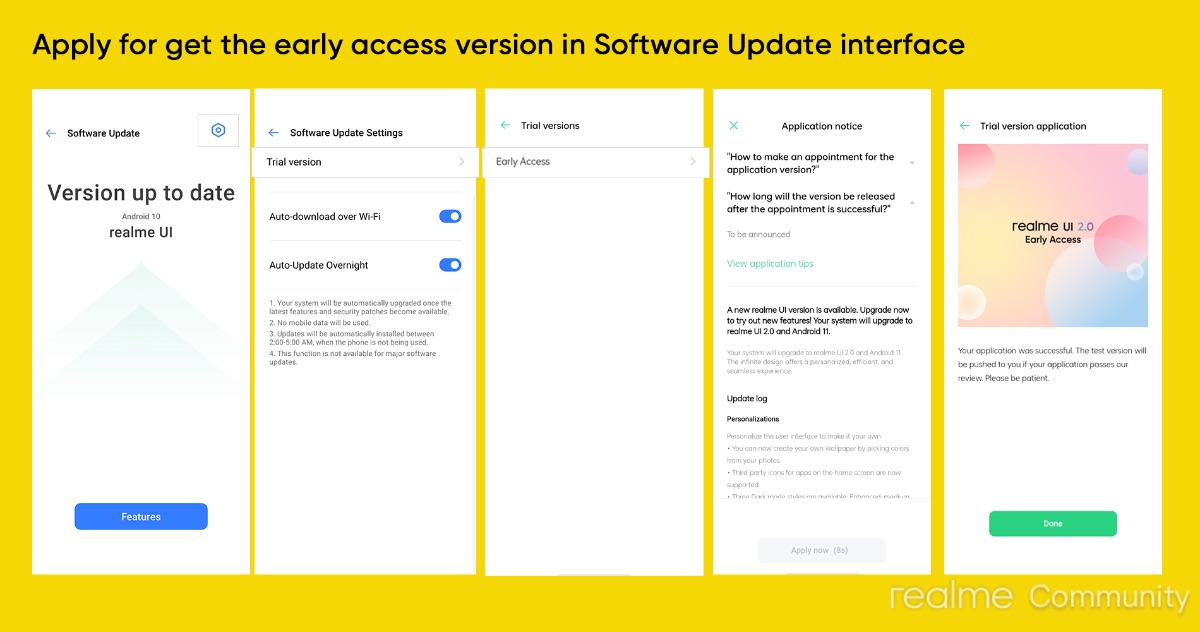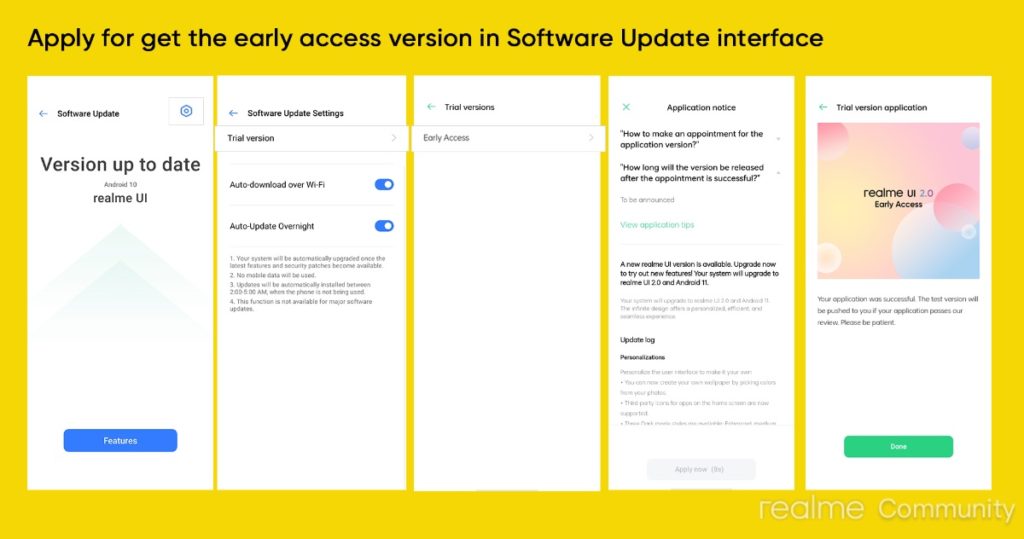 Go to Settings > Software Update
Tap on the Software update Settings icon
Tap on the Trail version > Early Access > Apply Now
Submit your personal details and tap on Done
Wait for the OTA update to arrive on your device
Note that only limited slots are available. You may or may not get the Realme UI 2. 0 update depending upon the availability. Also, make sure your Realme device has more than 5GB of free storage.
Like any beta update, the Realme UI 2.0 beta update also comes with several bugs and issues. Some known issues are swipe-up gesture lag and screen stuck in some scenes.
The Chinese smartphone manufacturer released the Realme UI 2.0 back in September 2020. Like previous upgrades, the latest Realme Android 11 update picks up several features from Oppo's recent ColorOS 11 update.
Realme UI 2.0 Android 11 comes with massive customization features such as adding third party icons, changing accent colors, new Always-On display customizations, and more. The update also comes with Android 11 new privacy features and three Dark Mode options to choose from.