Short Bytes: A bunch of big hardware announcements happened at the Oculus Connect 3 event where Mark Zuckerberg showed the demo of Oculus' new VR tech. Two major products were Touch and Santa Cruz VR headset prototype along with Oculus earphones and apps for the mobile VR platform.
A
t the Oculus Connect 3 event, a lot of VRed stuff happened on the stage. Facebook CEO Mark Zuckerberg wore the digital helmet and conversed with other Facebook folks, Lucy, and Michael. The three of them were represented by their animated avatars. They went to Zuck's house where he took a VR selfie with Priscilla and Beast.
Oculus, a Facebook company, has invested 250$ million in the development of its VR technologies and it's planning on other $250 million investment for a whole VR ecosystem which would include VR hardware as well as content. The event was mainly focused on two major hardware products, the Touch, and Santa Cruz along with some other announcements.
Touch hand controller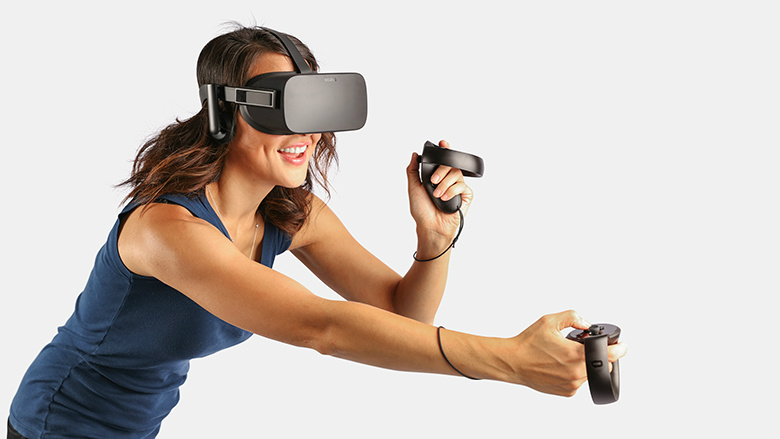 The Touch is basically a pair of hand controllers which you can use to interact with the virtual reality. Just like Zuckerberg and others were able to move hands in the video, change the camera feed and move in 360 degrees.
The $199 device is able to track natural hand gestures and movements. It ships with an extra sensor and a connector to get your hands on the guitar in the Rock Band VR game.
The Oculus Rift and Touch combo will be up for pre-order on October 10 for $798.
Santa Cruz VR headset
A new VR headset named Santa Cruz was presented by CEO Mark Zuckerberg at the Oculus Connect event. The hardware was used to demonstrate the inside-out tracking. Rather than an outside sensor, Santa Cruz uses an internal camera to track user's position in the virtual reality. This makes the VR headset a wireless device and doesn't keep the user tied to a range.
Santa Cruz is only a prototype as of now. Zuckerberg said that they don't have the product yet. But this new category of Oculus VR product will surely exist in the near future.
Oculus Parties and Rooms, Avatars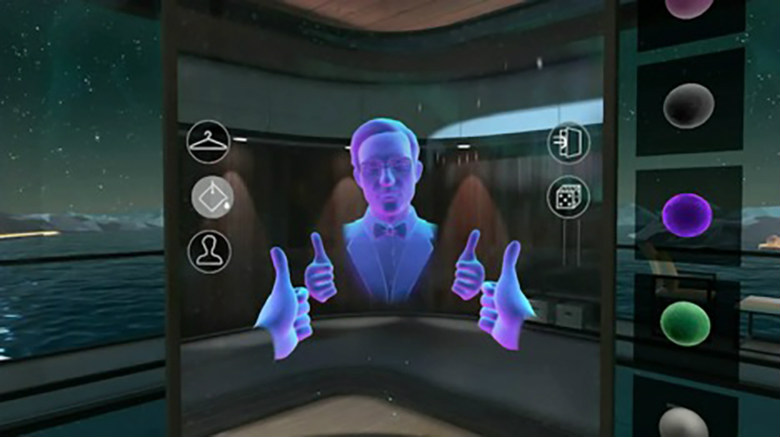 Other notable announcements at the event were Oculus Parties and Oculus Rooms. In Oculus Parties you can talk to eight people in a single conversation. Oculus Rooms is sort of a common chat room where you can interact with your friends in virtual reality. You will be in your avatar form which can be customized in a billion ways. All the people is an Oculus Room use the same app or watch a movie together.
The Parties and Rooms will be available for the Gear VR in a few weeks. They will make their way to the Rift in 2017.
VR Apps, Oculus Earphones
Oculus plans to expand its mobile ecosystem. Around 400 mobile VR apps are available for the Gear VR (which houses a smartphone inside it) which Oculus has made in collaboration with Samsung. This includes a variety of first-person games.
For the Touch and Rift headset, games will be launched next year. However, they have previewed some of the titles like Arktika. 1, Lone Echo, Landfall, Robo Recall.
Oculus has worked on a technology called Asynchronous Timewarp (ASW) which enables a game to run at half framerate but provide the same experience as the original rendering would do. This would reduce the specifications of the external computer hardware required to process the data and eventually, reduce the cost.
Other than the visual hardware, a pair of Oculus Earphones was also announced at the event. It will be priced at $49.
The company is working on a bunch of VR software platforms for both entertainments, education other areas.
Source: Oculus VR
If you have something to add, tell us in the comments below.
Also Read: Everything Google Launched At Their Biggest Hardware Event