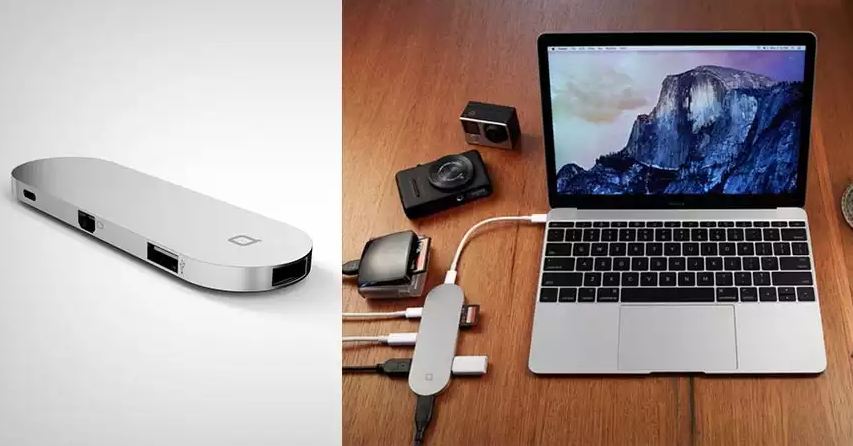 Nonda engineers has come up with an excellent USB hub to help MacBook fans solve the single port issue in the new MacBooks, launched by Apple recently. Call it Apple strategy for selling more connector or a new design to make MacBook ultra-portable. In either cases MacBook fans are disappointed –
Apple's message is clear: You don't need all those cables. It's better to carry something that feels almost weightless, something elegant and slim and gold than have some port weighing you down. "Besides," Apple seems to insist, "you can address all of your needs via Web services, or streaming, or iCloud, or one of the wonderful new features we've added to Yosemite. Would you like more ports? Well, we have inelegant dongles and more-expensive computers for that."
Thanks to Nonda engineers and USB-C technology that we can still have all the ports we wanted. USB-C is versatile. It's a standard that, unlike the stalled Thunderbolt interface, will be embraced by many devices and peripherals that don't originate in Cupertino. It's capable, too; the port on the new MacBook can shuttle data at 5Gbps, it can charge and be charged by whatever it's hooked up to, it supports video out, and it's tiny. The only bad news about the shift to USB-C ports is the MacBook has one of them.
Hub+, the USB-C hub for the new MacBook get all the essential ports you need-
2 USB-C ports
1 SDXC card reader
1 mini DisplayPort (mDP 1.2 video output, 4k displays at 60Hz refresh rate)
3 USB-A 3.0 \ charging ports
Built-in lithium ion battery to charge ANY phone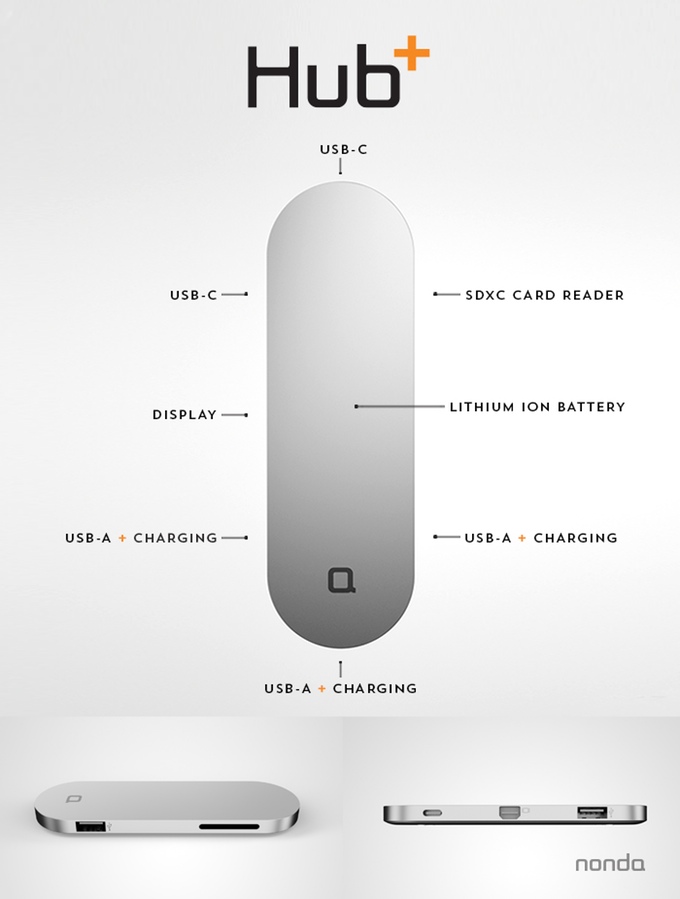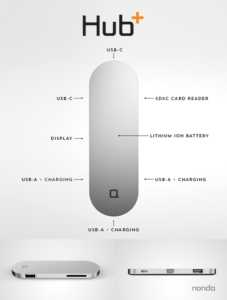 It can also charge your laptop. Plug your power cord into the second USB-C port. The white USB-C to USB-C connecting cable comes with the Hub+. Hub+ is Lightweight and compact, slips into your bag or pocket effortlessly so you can take it anywhere. It is made of aluminum alloy body for rugged durability.
Hub+ project was started as
Kickstarter
campaign and has become one of the most popular project till date with an enormous funding of $809,277, 2320% of what they requested for. Campaign is ending in 53 hours from now and you can still make your contribution. You can also order a early access piece for yourself.
Let us know your view about Hub+ project in comments below. Stay tuned to fossbytes for more tech updates.