Microsoft might have scrapped the Kinect accessory for the Xbox gaming console, but the company hinted back then that the technology would live and power more of its products.
So, at MWC 2019 Microsoft just unveiled a new hardware device, powered by its Azure cloud platform, that uses the Kinect technology to carry out motion sensing, speech recognition, and computer vision tasks. However, it's not an entirely new concept, Microsoft has already talked about Project Kinect For Azure at Build 2018.
This new device is called Azure Kinect DK and it's roughly half the size of Kinect for Windows v2. And it does its job by housing an array of 7 microphones and Microsoft's latest time-of-flight depth sensor, a 12MP RGB camera, and a 1MP depth camera.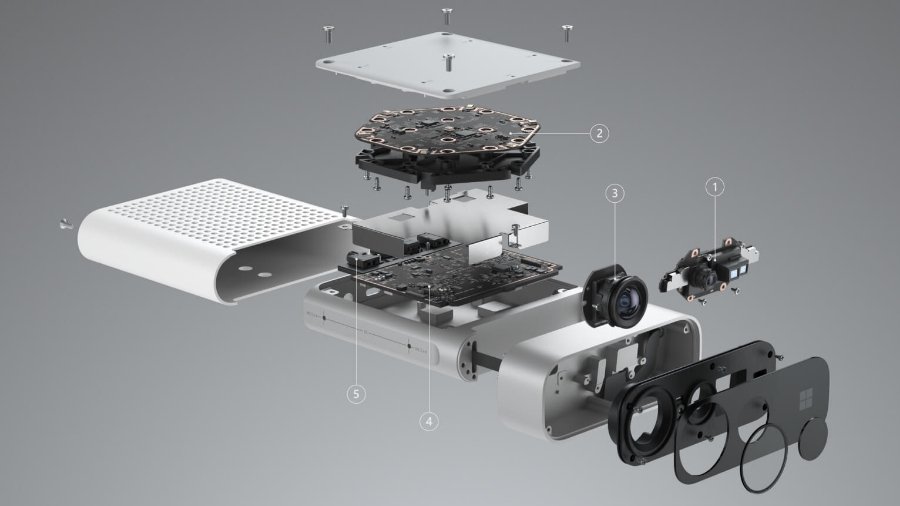 Of course, the word AI somehow finds a place in every Microsoft tech, and so developers can use Azure Kinect to reduce power consumption while efficiently running their AI models. It could be used standalone or even paired with other Azure Kinect devices to create a 3D map of a place. It will also work as an accessory for the newly launched Hololens 2.
Microsoft said during its event that potential use cases fall under sectors like enterprise, healthcare, and retail. For example, it could be used to build checkout-less systems for stores on the likes of Amazon Go. So, this goes in line with past reports suggesting that Microsoft is working on this kind of technology.
The company has partnered with Ocuvera to build an intelligent system that will address the problem of patients falling in hospitals by analyzing their movements and alerting the nursing staff in advance.
The Azure Kinect DK is now available for pre-order in the US and China with a price a tag of $399.