Short Bytes: Iconic phone-maker Nokia has launched its first Android flagship Nokia 8. Powered by Snapdragon 835 and 4GB RAM, this smartphone will hit the European markets in the coming months. Nokia 8 ships with Android 7.1.1 and Zeiss optics with a feature for simultaneous live streaming from both rear and front cameras. 
N
okia's comeback has now gained more weight, thanks to its recently launched flagship smartphone, i.e., Nokia 8. This premium has arrived after a series of budget and mid-range Android smartphones.
From the first look, it seems as if Nokia 8 was worth all the wait. The device does feature a nice aesthetic and concrete specifications to grab your attraction. Just like other flagships in the market, including Galaxy S8 and OnePlus5, Nokia 8 is powered by Qualcomm Snapdragon 835 to give you all the power you'll need.
The body of Nokia 8 is built with aluminum and it comes in a variety of colors like Polished Copper, Polished Blue, etc. The phone features a 5.3-inch IPS, QHD display. The thick bezels and physical home button are worth noticing as many smartphone makers are ditching them.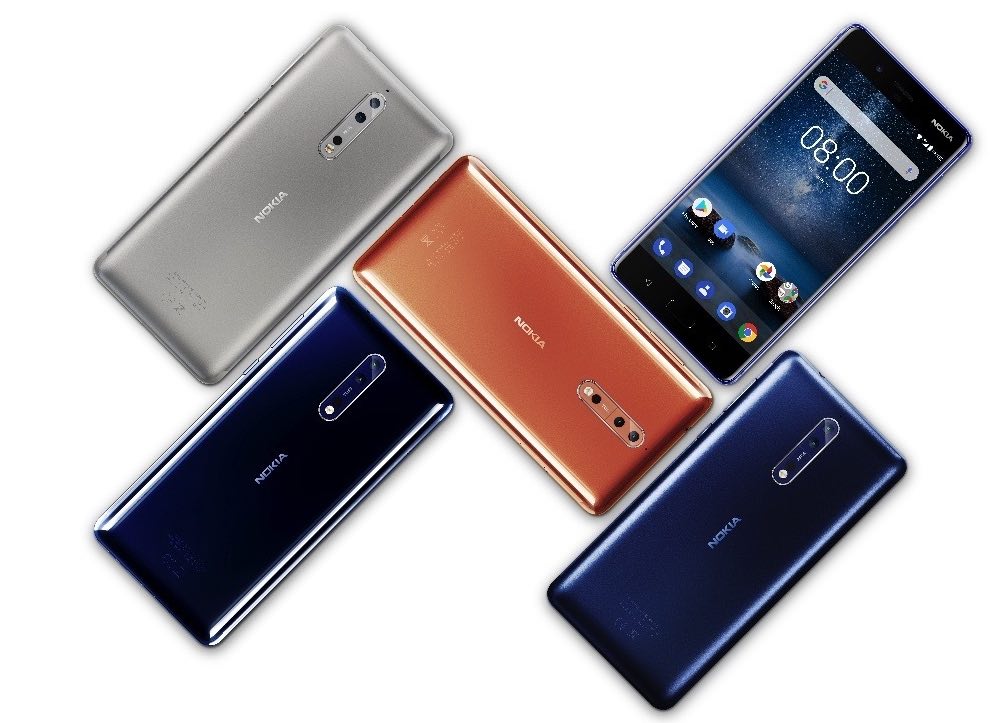 One of the highlight features of Nokia 8 is its camera with 13MP dual-lens back and front cameras with Zeiss optics. Its "Bothie" feature lets you shoot from your rear and front cameras simultaneously to create a split screen view that one can directly live stream on Facebook or YouTube.
The specifications of Nokia 8 include 64GB internal storage, 4GB RAM, Android 7.1.1., USB 3.1 Type-C, 3090 mAh battery with Quick Charge 3.0, etc.
The phone won't be available in the US in near future. It'll hit the European markets in the next months and cost you about $700. While it might score some big points on paper, it would be interesting to notice the sales performance.
Did you find Nokia 8 exciting enough? Don't forget to share your views with us.