It's a known thing that Samsung is working on a foldable smartphone. Last year, news surfaced that the device that's likely to be called Galaxy X and it would feature a 7.3-inch OLED display.
Now, The Korea Herald has dropped the details about the price tag of the ambitious device Samsung hasn't been able to release in years due to production issues. Samsung's foldable smartphone could cost around $1850 (2 million won).
That's roughly the double of what high-end smartphones cost today. The last year Apple flagship is available at $999, and even ZTE Axon M foldable smartphone stands nowhere near that price.
But after spending close to $2,000, the device offers you three screens. When unfolded, two of inside panels combine to form a 7.3-inch panel. And the third one is a 4.3-inch outside panel which could be used as a regular screen when the device is folded.
So, as many would have wanted, the device is not going to have a single flexible display. But it wouldn't use hinges like the Axon M. One of the many patents filed by Samsung is to make sure the internal components of the device don't get damaged when it's folded. Maybe, despite the two screens, it could have a different fold than the Axon M, without the hinges.
A patent request made by Samsung shows how the UI would like.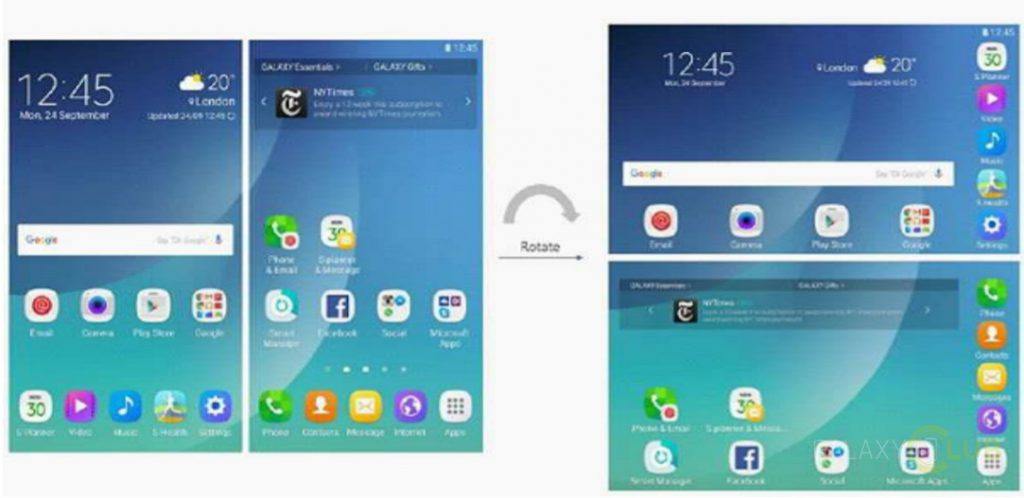 Regarding the release, it was already speculated last year that official launch date could shift to early 2019, if not late 2018. Now, the report says that Samsung is expected to show device prototypes to US and European carriers during separate private meetings next year.
Source: The Korea Herald via XDA