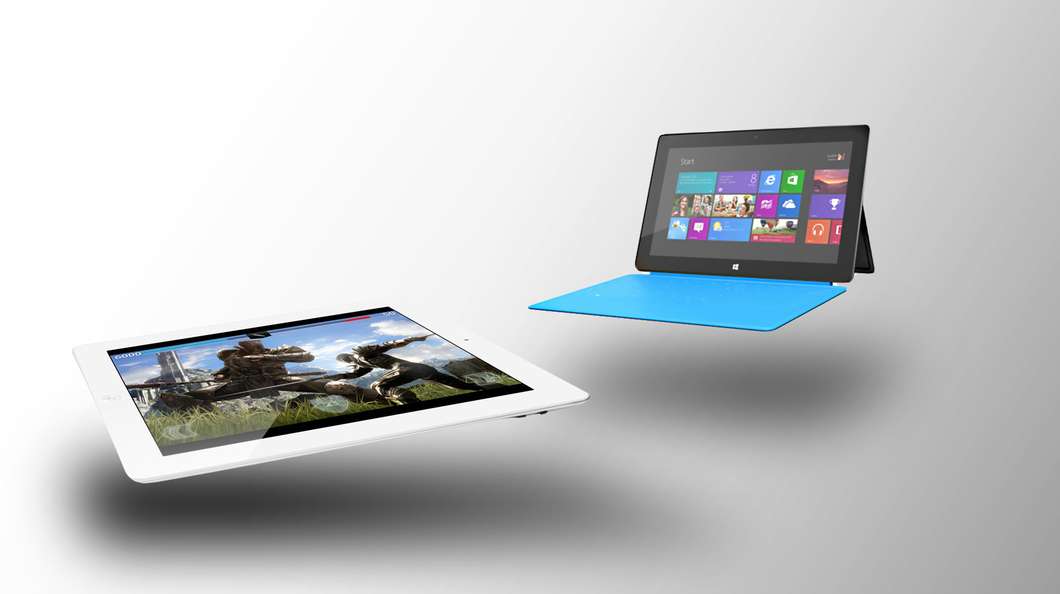 Short Bytes: If you want to know the definition of "blunder", read this story. After making Microsoft Surface the official tablet of NFL after a $400 million deal, NBC ends up referring the Surface tablets as iPads. Watch the video.
I
can totally imagine the environment inside the Microsoft offices after the announcement of
Microsoft Surface-like
iPad Pro from Apple. The announcement surely brought some happiness knocking at the doors of Redmond. Microsoft guys now have the bragging rights as they can call their Surface idea as the original one that inspired
Apple iPad Pro
. This happiness didn't come alone as it brought some fears too- fears of being shadowed by the iPad.
The story I'm going to describe here deals with the fact that lots of people identify all tablets as iPads. Sounds weird? Last season, Microsoft signed a huge $400 million deal with NFL to make its Surface tablet the official tablet of NFL. But, it seems like NFL announcers weren't given enough instructions and they kept referring the Surface tablets as iPads.
In Thursday's game between the Pittsburg Steelers and England Patriots, NBC announcer Al Michales was found calling the Surface an iPad. The legendary announcer Al Michaels referred to Patriots coach Belichick being "on his iPad."
Watch the video:
https://www.youtube.com/watch?v=KZjcZmdalqY
Well, it tells how a brand could become so strong with time that the word tablet now means an iPad- or Apple's tablet.
Things are already getting tougher for Microsoft Surface after the launch of iPad Pro and such incidents would surely irritate Mr. Nadella.
See our coverage of September 9 Apple Event.
Did you like this story? Tell us in the comments below.