In the annual report of the Electronic Frontier Foundation, big players like WhatsApp and AT&T have been ranked worst in protecting your data and privacy.
I
n the annual "Who Has Your Back" scorecard, EFF tells us about the tech companies' efforts to ensure transparency when it comes to doing a reasonable job to protect you from NSA and other government agencies. As the times have changed with increasing privacy breaches, people have become more and more aware, and whistleblowers like
Edward Snowden
and
Julian Assange
have contributed to the same.
For those who don't know, EFF is a non-profit organization that focuses on the digital world and rights. While the people in past judged the technology services and gadgets by their performance, agencies like EFF help them to know the steps taken by them on privacy grounds.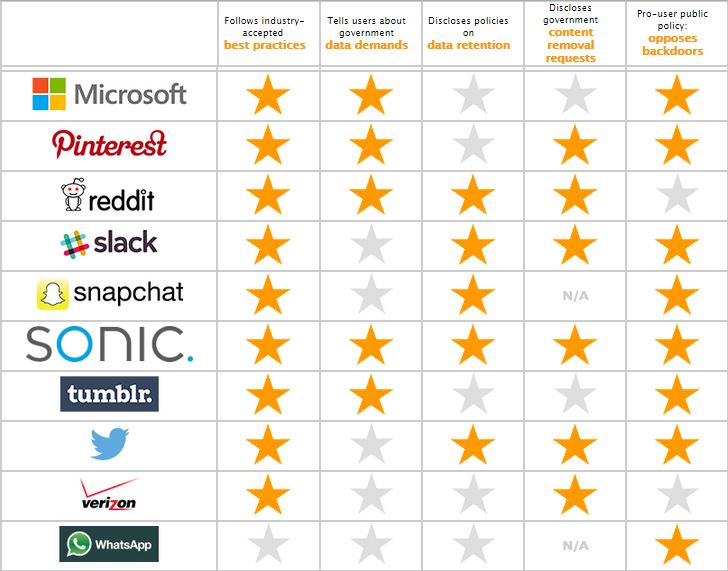 The report covered 24 leading tech companies and found that few of them fulfilled all the standards with five stars. On the other hand, two companies WhatsApp and AT&T have managed to earn just a single star.
The EFF outlines that its past reports have inspired the companies to improve their practices. It says: "We're proud of the role our annual report played in pushing companies to institute these changes. But times have changed, and now users expect more."
It should be noted that this year's worst performer WhatsApp was absent from the last year and AT&T somehow managed to earn two stars. This year, out of the 24 surveyed, Apple, Adobe, Credo, Dropbox, Wikimedia, Sonic.net, WordPress, and Yahoo received a perfect five-star rating.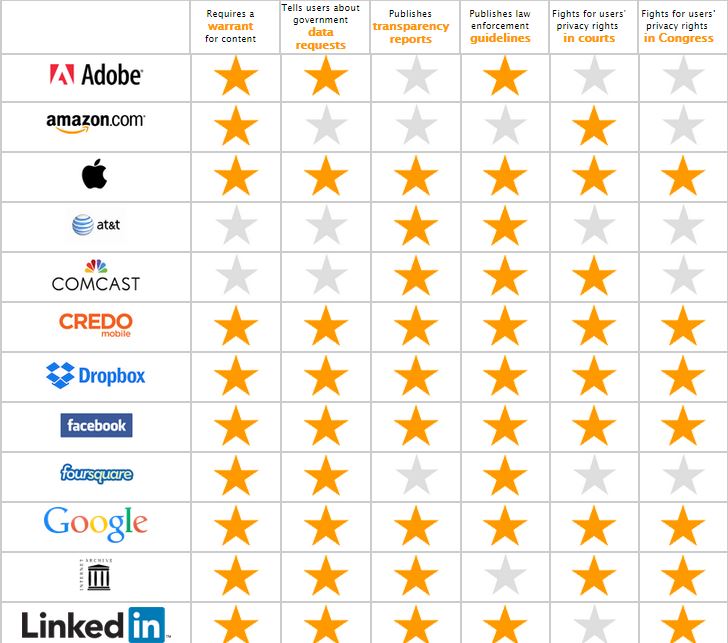 Take a look at the detailed EFF report here.
Did this news about the worst ranking of WhatsApp disappoint you? Tell us in comments below.
Recommended: Your WhatsApp Web and Mobile Apps are Having Bugs