Ever since users have started posting positive reviews towards apps with dark modes, especially on smartphones with AMOLED display, more and more apps are bringing dark mode. However, several apps are still not willing to join the dark side.
There is an Android 10 setting that forces system-wide dark mode for all the apps, but very few OEMs are offering the forced dark mode feature of now.
As spotted by XDA Developers, OnePlus is testing forced dark mode for several apps in the latest OxygenOS beta for OnePlus 7 and OnePlus 7 Pro.
A settings page for the forced dark mode feature was also spotted, but the apps supported under the mode are still not confirmed.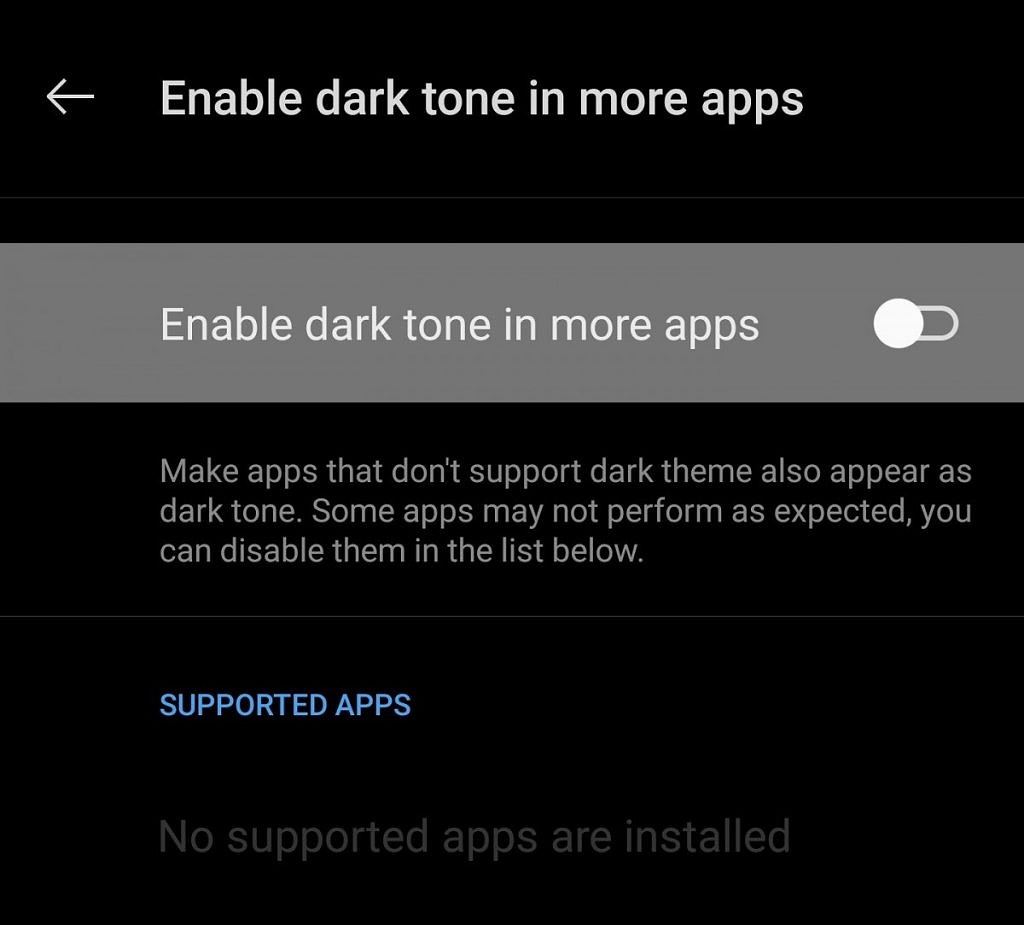 This strongly hints that OnePlus is trying to bring a forced dark mode to OxygenOS. It means that you can use apps like Snapchat, Facebook, and others in a dark theme despite the theme being not offered by the apps.
Recently, WhatsApp offered the dark mode feature in its Android and iOS apps. To enable dark mode in WhatsApp, you can refer to our guide.
We hope that in the future OxygenOS updates, we'll get to see the forced dark mode for more apps.
What do you think about dark mode? Do you use it? Tell us in the comments.