The much-awaited makeover of Gmail web interface is here after five long years. Google has not only redesigned the look but also added several new functionalities. However, you will get to the see the new features only if you opt-in for the new Gmail layout.
While there are a bunch of features that are neat but many of them are minor ones. So let's take a look at the ones that are actually useful.
10 Best New Gmail Features for Web
1. Snooze Mails
You can finally snooze your emails Like Google's 'Inbox' and make them disappear for the time being. Just select the Snooze option (that looks like a clock) and have them redelivered to you at a suitable date or time when you can reply to it. This feature will save you from the regret of not replying to an important mail.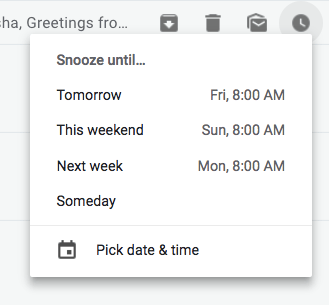 2. Smart Reply
Anyone who has used the Gmail app for mobile must be familiar with the Smart Reply. For the uninitiated, this new Gmail feature suggests you quick answers that you can send back just by clicking on them, saving the unnecessary keystrokes when all you need to do is confirm a meeting time or acknowledge a mail.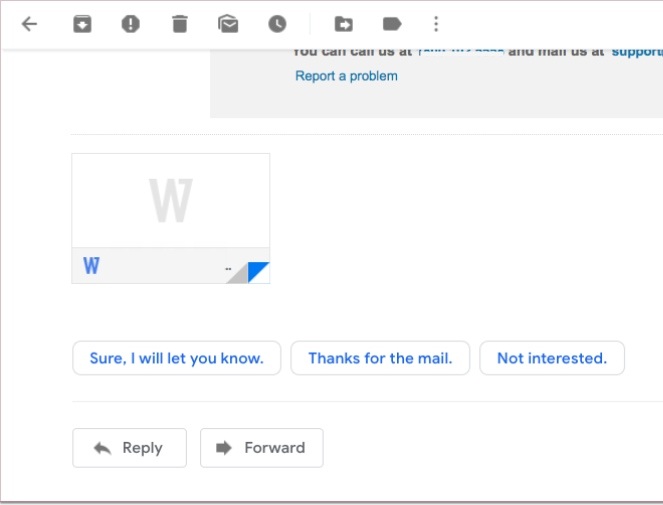 3. Sidebar with multiple apps
The new Gmail update brings a brand new sidebar on the right-hand side where you can tap on the tiny icons to pull up your Google Calendar, add important notes in Keep, assign Tasks or access another Gmail add-ons that you have installed.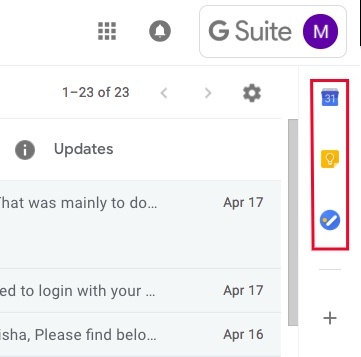 Google Tasks
The most notable addition to the new Gmail features is Google Tasks. Now you will be able to drag emails to the Tasks section to set new to-do list based on the email. It lets you create multiple lists which can be rearranged by date or manually. Other features include assigning subtasks, dates and additional notes to the tasks.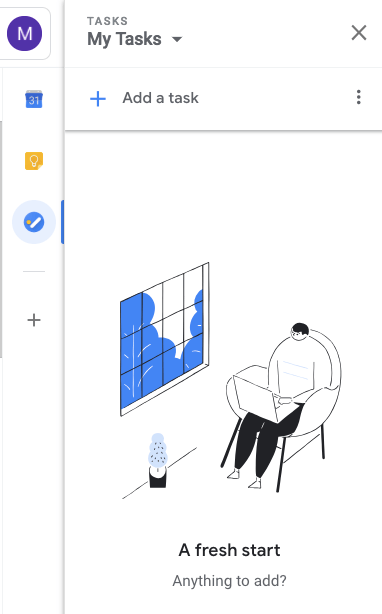 4. Clickable attachments
Gmail's new feature will save your time by displaying the attachments inline so that you can open them without opening the mail. It's a great feature if you know that the only useful thing in the email is the attachment. Be it a Microsoft Word document, PDF or photos, all of them appears beneath the email subject in your inbox.

5. Unsubscribing unwanted emails
All of us receive unwanted newsletters that you didn't sign up for, which can be quite annoying. Thankfully, the new Assistive Unsubscribe tool can learn which emails you check regularly and which ones you ignore. Based on your interaction, this new Gmail feature will recommend unsubscribing such emails with a quick option on your display for the same.
6. Inline buttons
Four inline action buttons now pop up on the messages that allow you to take quick actions for individual mail with a single:
Archive
Delete
Mark it read or unread
Snooze it
These buttons are quite helpful in handling separate emails. Earlier, if you wanted to delete a single message from inbox, you would have to check a box next to the mail and then click again on the delete button. The new inline delete button lets you delete on a single click.


7. Risk warnings
Google has not only redesigned the look but also revamped its security by adding an ability to detect potentially harmful emails with new security features. Gmail web now displays a risk warning text – "This message seems dangerous" and offer a 'Delete Now' button. It will prevent users from clicking malicious links in messages and phishing activities.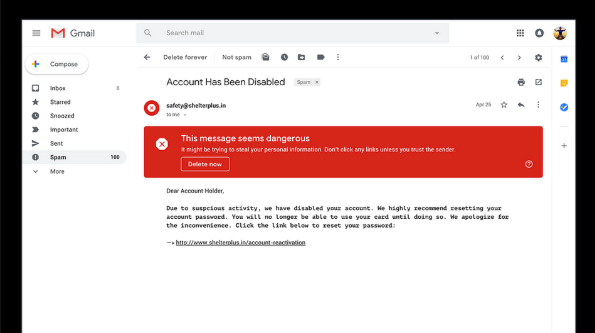 Upcoming best features of Gmail for web
While some of the new Gmail features have already been released, there are many that will be rolled out in the coming weeks. The features mentioned below are yet to be released.
8. Confidential mode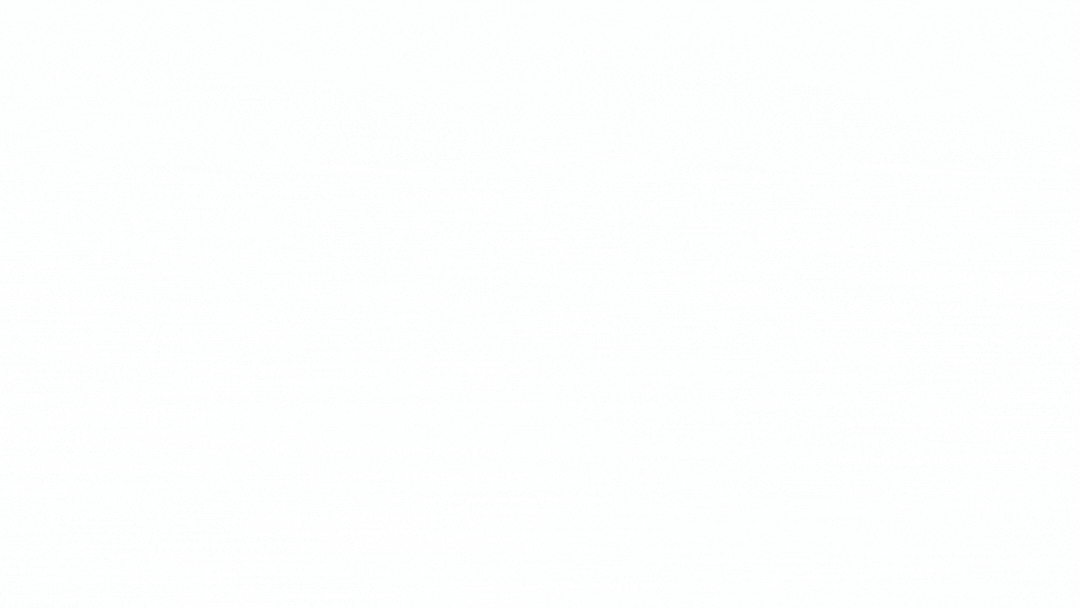 The confidential mode is probably the best new Gmail feature which will allow you to send self-destructing emails. You can pick an expiration date after which the email and its attachments will no longer be available. In addition to that, you can revoke a sent mail after which it won't be readable by the recipient.
Messages sent in the confidential mode cannot be forwarded, copied or downloaded by the recipient. In case you are sending any sensitive information, there is an option to include a password that the recipient will need to enter to open the message.
9. Nudging
We often forget to reply to emails or think that we did, when we actually didn't. The new Gmail update will offer a solution to your forgetfulness through Nudge feature. It reminds you to follow up and respond to messages that haven't been replied to. All the incoming and outgoing messages will remind you to take action on it after a set amount of time has lapsed.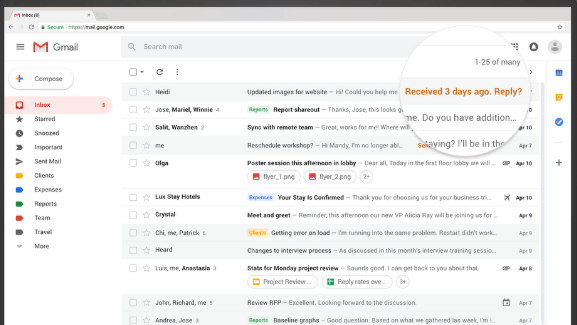 10. Offline mode
There will be a new native offline support that will allow you to search, write, delete, and archive mails up to 90 days and work on them easily even if the Wi-Fi connectivity is unavailable. It will be quite helpful in places that have low network connectivity by helping them to save their work.
Which new feature did you find the most interesting? Share your views with us and keep reading Fossbytes.