The brain is to humans as a processor is to a smartphone! Precisely, a processor drives the overall working of a smartphone, and the quest for a smartphone with a powerful one is in trends these days.
A smartphone with a good processor does wonders for the user experience and for us, 21th-century peeps, who are less patient and more impulsive, the faster and powerful processor is a need more than a want.
Qualcomm is arguably the biggest chipset maker in the mobile world and its recent offering in the high-end processor segment is Qualcomm Snapdragon 855 mobile platform.
Therefore, I have compiled a list of all the best Snapdragon 855 phones for all those who appreciate the processor's job and wish his or her smartphone to have the utmost speed:
Top 13 Smartphones With Qualcomm Snapdragon 855 (2019)
Here the Snapdragon 855 phones at a glance:
Google Pixel 4, 4XL
Redmi K20 Pro
ASUS ZenFone 6
OnePlus 7 Pro
Nubia Red Magic 3
OPPO Reno
Vivo iQoo
Sony Xperia 1
LG G8 ThinQ
Galaxy S10, S01+, S10E
Xiaomi Mi 9
Lenovo Z5 Pro GT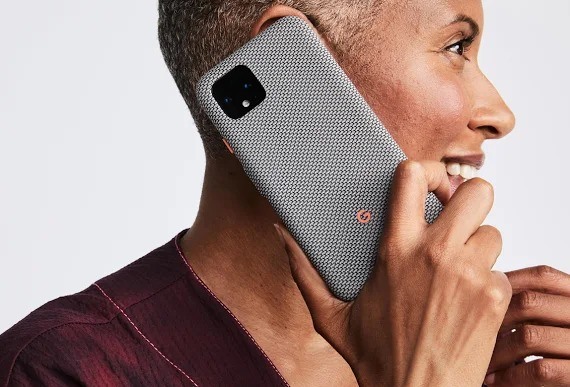 The latest names to add to the list of devices powered by Snapdragon 855 are the Pixel 4 and 4XL. While many believed Google would go for the more powerful Snapdragon 855+, for some reason, the company decided to cut corners.
Anyway, the SD855 here is accompanied by 6GB of RAM, a new 90Hz POLED display with HDR support, wireless charging, rear dual-camera setup and an 8MP shooter for selfies.
The USP of the two Pixel boys is the new Soli chip that brings amazing hand gestures and inefficient face unlock to the table. However, the phones might disappoint some people in the battery department.
Pixel 4's price starts at $799 (64GB) and for the Pixel 4XL, it's $899 (64GB). The series won't launch in India due to restrictions.
If you're looking for the cheapest Snapdragon 855 phone, then consider taking a look at this one. The latest flagship killer from Xiaomi is the Redmi K20 Pro was meant to challenge the OnePlus 7 running the same Qualcomm chip.
However, that's not the only attraction of the smartphone; it has a 20MP front pop-up snapper that ensures a Full HD+ bezel-less display, rated at 6.3-inch. The rear cameras are three in number — a 48MP primary one, an 8MP telephoto lens, and a 13MP wide-angle snapper.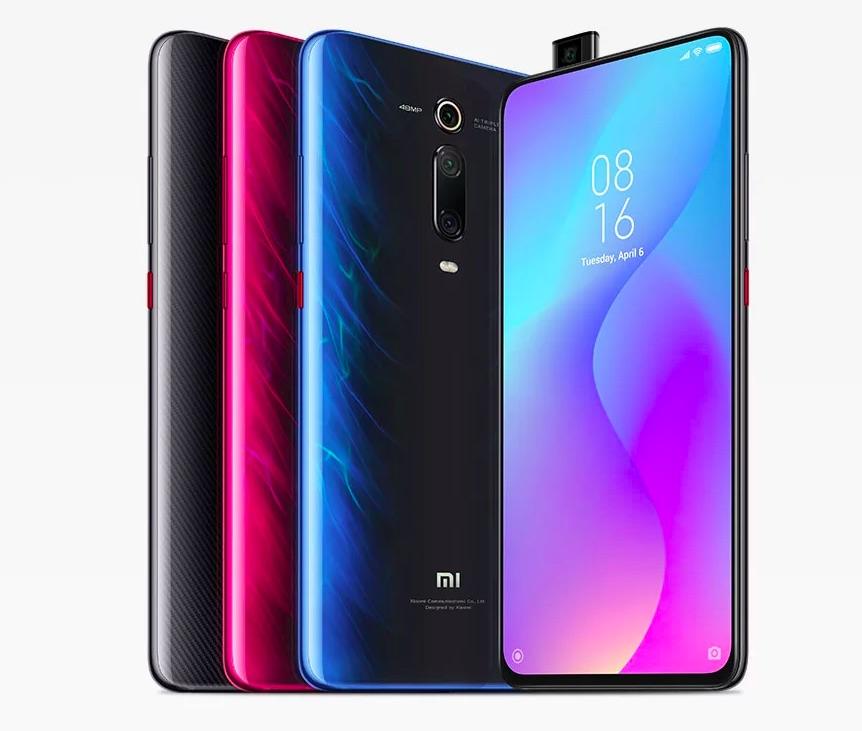 The smartphone has a 4,000mAh battery with 27W fast charging, Game Turbo 2.0, eight-layer liquid cooling, and an in-display fingerprint scanner.
The Redmi K20 Pro is currently available in red, blue, and carbon fiber color options.
It comes in four RAM/ROM variants: 6GB/64GB (CNY 2,499), 6GB/128GB (CNY 2,599), 8GB/128GB (CNY 2,799), and 8GB/256GB (CNY 2,999).
3. ASUS ZenFone 6
The ZenFone 6 is the latest flagship by ASUS, which comes equipped with a Qualcomm Snapdragon 855 processor and has various other attractions to make it a worthy contender.
The first highlight is the 6.4-inch NanoEdge display with really thin bezels, all thanks to the flip camera setup comprising a 48MP and a 13MP camera sensors.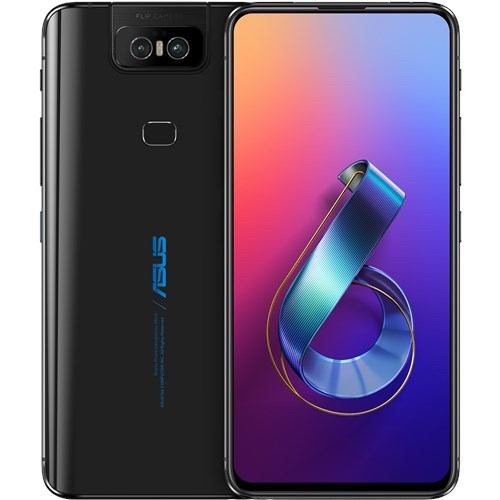 Backed by a 5,000mAh battery with Quick Charge 4.0 tech, the smartphone comes with 6GB of RAM/64GB ROM, 6GB of RAM/128GB ROM and 8GB of RAM/256GB ROM.
The ZenFone 6 runs ZenUI based on Android 9.0 Pie and has a rear-mounted fingerprint scanner.
The ASUS ZenFone 6 starts at €499 and comes in Twilight Silver and Midnight Black color options.
The OnePlus 7 Pro and its younger sibling OnePlus 7 are the latest entrants in this list of smartphones packed with powerful Snapdragon 855 chip. The smartphone has already been able to garner ravishing reviews, thanks to its amazing 90Hz Fuild AMOLED screen.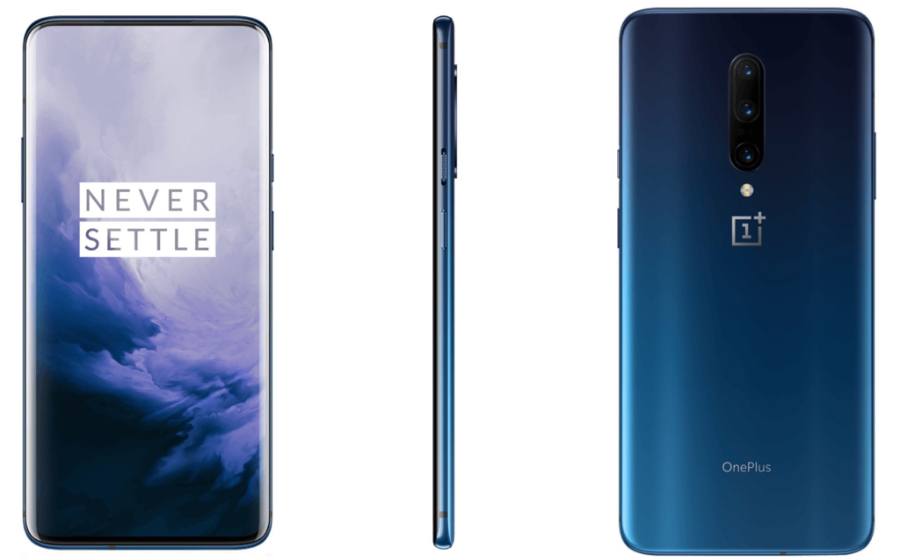 It's also the first device to feature super-fast UFS 3.0 storage technology that makes the phone even faster. Compared to the previous generation's OnePlus 6T model, the new Snapdragon 855 device delivers a 46% higher single-core performance.
The company has also chosen 7 Pro as the first model in its lineup to sport a triple rear camera and a front pop-up camera. You can know more about the device and its features in detail here.
The latest gaming smartphone by Nubia is the Red Magic 3 which comes with a Snapdragon 855 processor.
The smartphone has LED lights at the back, an in-built fan, ICE cooling system, a 90Hz refresh rate, 8K video recording, and the Red Magic Game Space 2.0 dashboard as its highlights.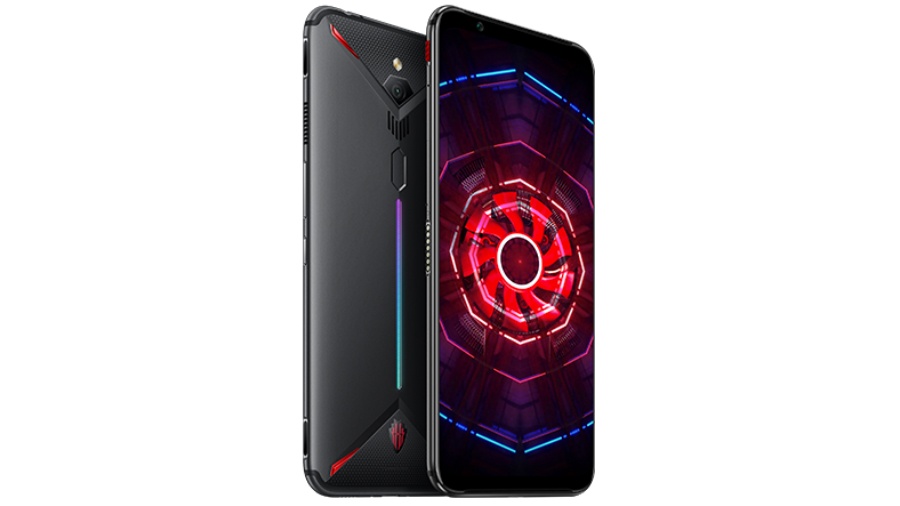 Other specs include a 6.65-inch Full HD+ display, 48MP rear camera, 16MP front camera, a 5,000mAh battery with 27W fast charging, and four RAM/ROM variants (6GB/64GB, 6GB/128GB, 8GB/128GB, and 12GB/256GB).
The Nubia Red Magic 3 starts at CNY 2,899 in China.
Another recent smartphone to come equipped with a Qualcomm Snapdragon 855 processor is the OPPO Reno.
Apart from the processor, the device has a 16MP wedge-shaped pop-up front camera, 10x lossless zoom technology, and three rear cameras (48MP, 8MP, 13MP) as its highlights.
The pop-up selfie snapper provides room for an edge-to-edge display rated at 6.6-inch.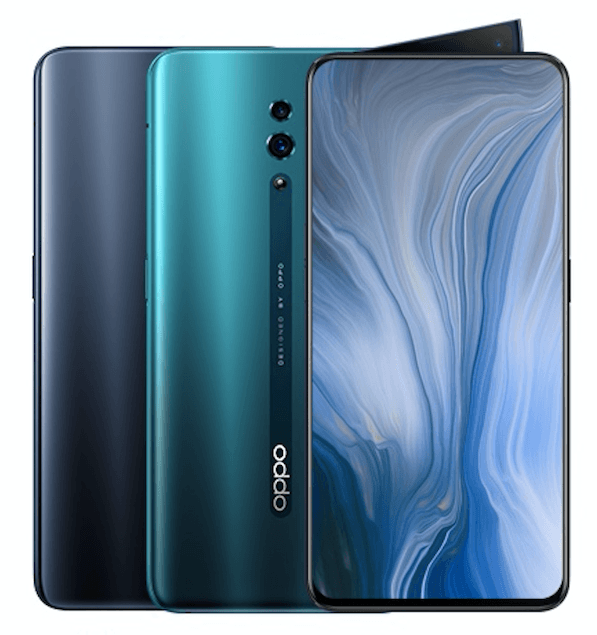 The device comes in three RAM/ROM versions, 6GB/128GB, 6GB/256GB, and 8GB/256GB.
Additionally, it is backed by a 4,065mAh battery with VOOC 3.0 fast charging tech, runs Android 9.0 Pie, and supports an in-display fingerprint scanner.
The OPPO Reno 10x Zoom starts at CNY 3,999 in China and is available in India as well.
The latest addition is by Vivo's newly sub-brand iQoo which is a gaming smartphone. With a Qualcomm Snapdragon 855 SoC, the Vivo iQoo has many other highlights too.
There is the presence of 44W Super Flash Charge tech, an in-display fingerprint scanner, multi-Turbo features, and Monster Touch shoulder buttons – all for a convenient and easy gaming session.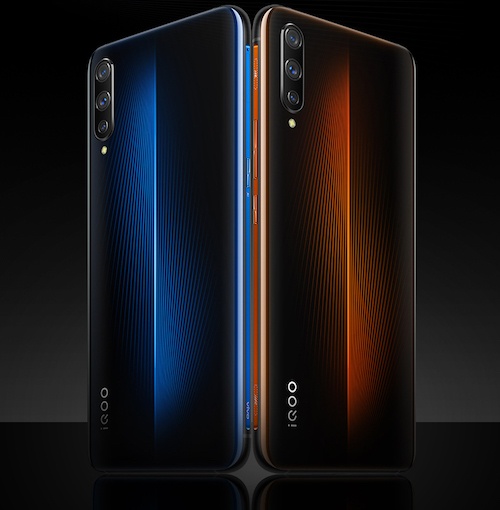 Taking a look at the spec sheet, the smartphone has a 6.41-inch Full HD+ water drop notch display, a 4,000mAh battery, Android 9.0 Pie, and four RAM/ROM options: 6GB/128GB (CNY 2,998), 8GB/128GB (CNY 3,298), 8GB/256GB (CNY 3,598), and a huge 12GB/256GB (CNY 4,298).
Camera-wise, there are three at the back (12MP, 13MP, 2MP) and a 12MP front-facing shooter.
The Vivo iQoo too is presently up for grabs in China, and will soon reach other markets.
Sony is also a part of the "QS 855 Group" and has introduced the Xperia 1 to us. The smartphone comes with an unconventional 21:9 aspect ratio, making it a device too tall. The OLED display stands at 6.5-inch and has a screen resolution of 3,840×1,644 pixels.
Other highlights include a triple-camera module at the back (12MP each) and an 8MP selfie snapper, Side Sense feature which allows users to access the most-used apps featuring AI, fingerprint scanner, and IP68 certification.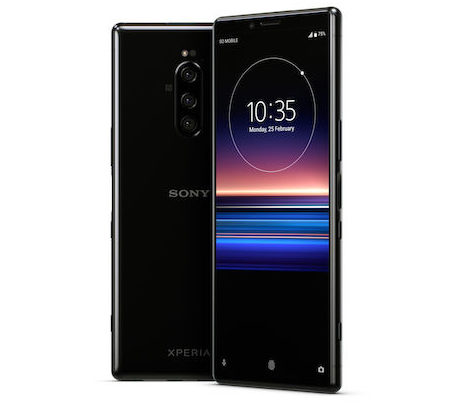 Furthermore, the Xperia 1 has 6GB of RAM, 128GB of internal storage, 3,300mAh battery, and Android 9.0 Pie.
While the exact availability is unknown, the Xperia 1 is up for pre-order in the US for a whopping $999 which appears way too overpriced for a Sony smartphone.
While LG seems to be behind many companies in the tech world, it still presents to us its flagships, the LG G8 ThinQ being the latest one.
With a Qualcomm Snapdragon 855 processor, the G8 ThinQ has a new intriguing Advanced Palm Vein Authentication which unlocks the device by scanning the palm veins.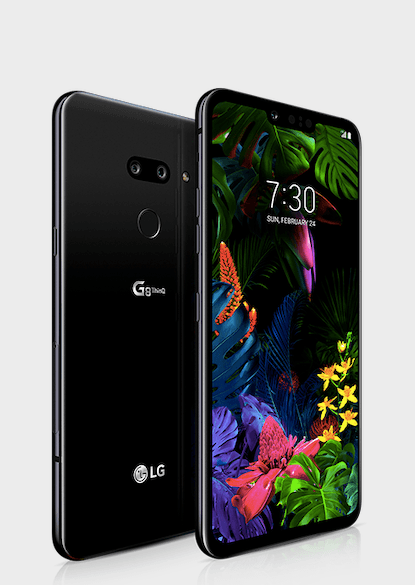 On the camera front, there are three back cameras, configured at 16MP, 12MP, and 12MP, along with a depth-sensing camera at the front.
There is a 6.1-inch QHD+ bezel-less display, 6GB of RAM, 128GB of ROM, 3,500mAh battery, and Android 9.0 Pie.
Additionally, the company launched the laddered-down LG G8s ThinQ and the 5G dual-screen LG V50 ThinQ.
Samsung's first 2019 flagship is its recent Galaxy S10 series (S10, S10 Plus, and the S10e) and being a high-end device, it too has a Qualcomm Snapdragon 855 mobile platform. However, the inclusion of the processor depends upon the markets. In some, it is available with the QS 855 chipset, while in others with the Exynos 9820 processor, and India falls into the latter category.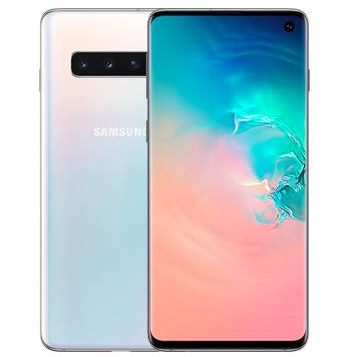 Apart from the processor, the Galaxy S10 series is an amalgamation of various USP elements, capable of making the devices the best of 2019.
To round-up, the S10, the S10 Plus, and the S10e have an Infinity-O display (6.1-inch, 6.4-inch, and 5.8-inch) in common.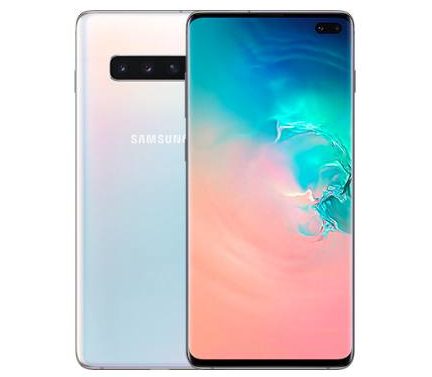 While the S10 has three rear cameras (12MP, 16MP, 12MP) and one 10MP snapper the front, the S10 Plus has the same three cameras at the back with two at the front (10MP and 8MP).
The cheapest Snapdragon 855 phone in this series, S10e has two back cameras (12MP and 16MP) and a 10MP front-facing one.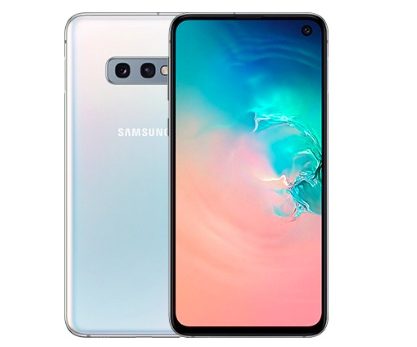 Battery capacities stand at 3,400mAh, 4,100mAh, and 3,100mAh with multiple RAM/ROM options for the smartphones and Android 9.0 Pie.
While the Galaxy S10 and the S10 Plus feature an ultrasonic in-display fingerprint scanner (a first for Samsung), the Galaxy S10e has a rear-mounted one.
Samsung also unveiled the 5G smartphone and the Galaxy Fold foldable device alongside.
A new entrant in Xiaomi's premium Mi series, the Mi 9 is accompanied by various attractions; a Qualcomm Snapdragon 855 chipset, three rear cameras (48MP, 12MP, and 16MP) with a 20MP front shooter, and an in-display fingerprint scanning tech.
In terms of the spec sheet, there is Full HD+ AMOLED water drop notched display, two RAM/ROM variants: 6GB/128GB (CNY 2,999) and 8GB/128GB (CNY 3,299), Android 9.0 Pie.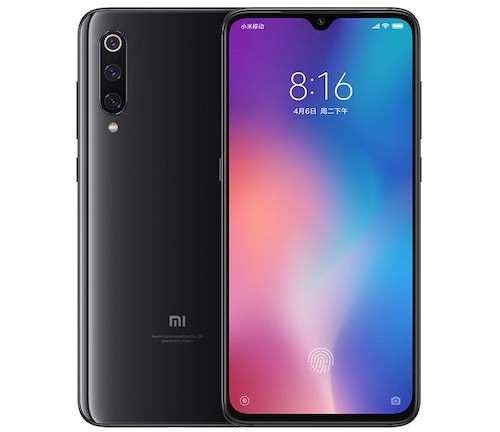 With a battery capacity of 3,300mAh, the Mi 9 has a Game Turbo mode, AI-based camera features, Super Slo-mo, and a Moon mode for better moon pictures (not honeymoon you guys!).
In addition to this, the Mi 9 has the Mi 9 Explorer Edition and the Mi 9 SE variants.
Sadly, the Mi 9 is for China as of now, and we don't know when it will be available in other countries.
Touted to be the first Snapdragon 855 phone, the Lenovo Z5 Pro GT has the slider design as its second highlight.
The slider design allows the front cameras to reside on the part being slid for a full edge-to-edge display. The display is rated at 6.39-inch and is Super AMOLED Full HD+ in nature.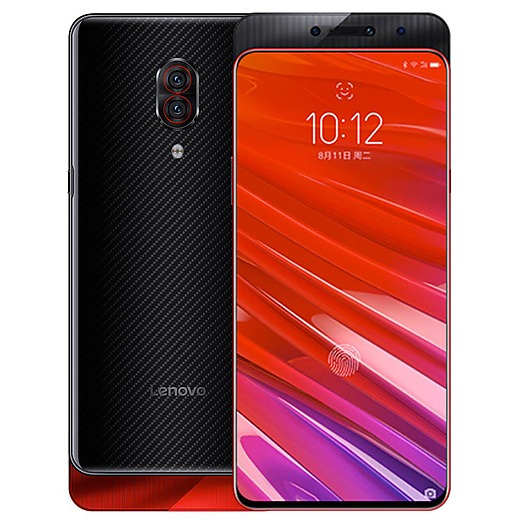 Apart from the Snapdragon 855, the other specs include four cameras in total: two at the back (24MP Sony IMX576 and 16MP Sony IMX519) and another pair at the front (16MP and 8MP). All the snappers support AI camera features.
It comes in three RAM/ROM options – 6GB/128GB (for CNY 2,698), 8GB/256GB (for CNY 2,998), and the massive 12GB/512GB (for CNY 4,398).
Additionally, the Z5 Pro GT has a 3,350mAh battery, Android 9.0 Pie, an under-the-display fingerprint sensor, and Face Unlock feature.
However, the device is currently only available in China with no word on its availability in other markets.
Hope this list helps you stay updated about all the phones with the Snapdragon 855 processor.
Note: The list is bound to grow as more Snapdragon 855 phones get launched!
Snapdragon 855 Features
As for basics, the Snapdragon 855 processor is an upgrade over its predecessor Snapdragon 845 (10nm process tech) with three times better AI performance, and is based on 7nm processing tech.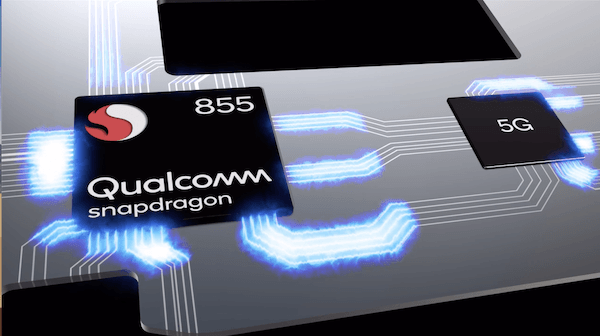 The major features of the chipset include support for the 5G network (which is the latest thing) and improved AI for voice, camera, gaming, battery and more.
With improvements to the camera such as HDR10+ and 4K HDR video, the processor has support for Quick Charge 4+ fast charging, improved Wi-Fi, Computer Vision ISP, enhanced gaming, 3D sonic fingerprint scanning, and facial recognition.