Short Bytes: In order to make the reach of the government-backed National Digital Library of India project, the developers at IIT Kharagpur has created an Android app. The app, available in three languages, is designed to offer NDLs complete collection of academic resources on people's smartphone.
T
he student developers at IIT Kharagpur have given a new face to the
National Digital Library of India
project in the form of a smartphone app. The National Digital Library project is sponsored by the Ministry of HRD.
Using the NDL app, anyone can access the extensive collection of 6.5 million e-books which are a part of the NDL's knowledge bank.
The virtual repository holds academic resources for various state-level education board, CBSE, research papers, audio books, and leading competitive exams including JEE, GATE, UPSC, etc.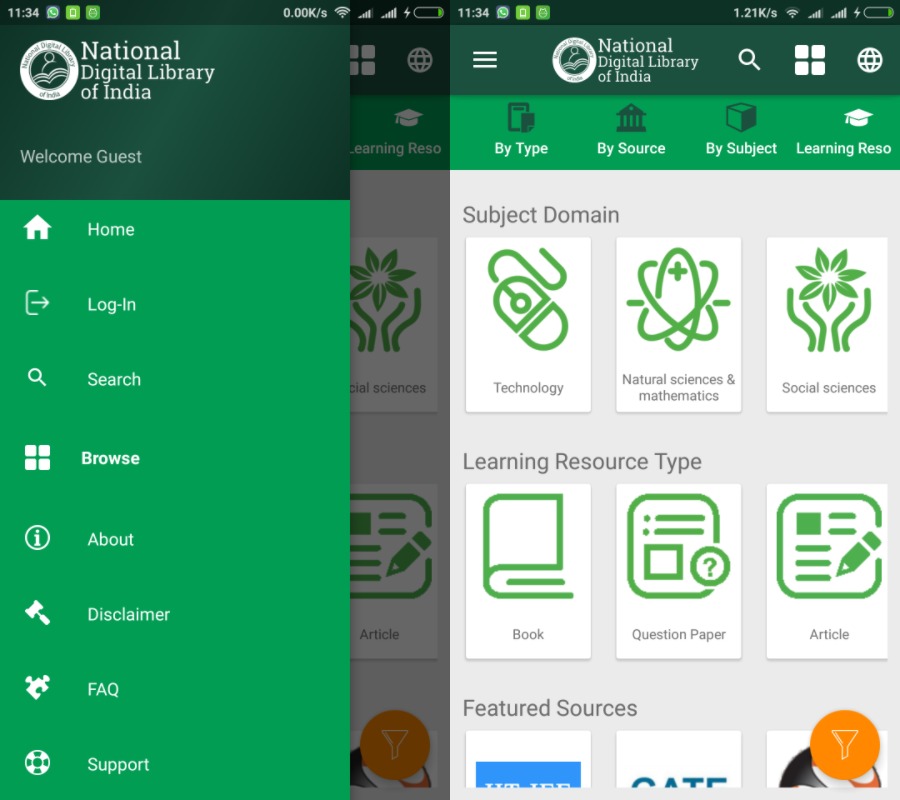 The app supports three languages, namely, Hindi, English, and Bengali with more languages to follow soon. It offers browsing categories on the basis of type, source, subject, and learning resources.
Currently, the NDL app is available for the Android platform. A version for Apple devices running iOS is in the works. You can download the National Digital Library app from Google Play using this link.
If you have something to add, drop your thoughts and feedback. You can also read this story on the Fossbytes Android App.