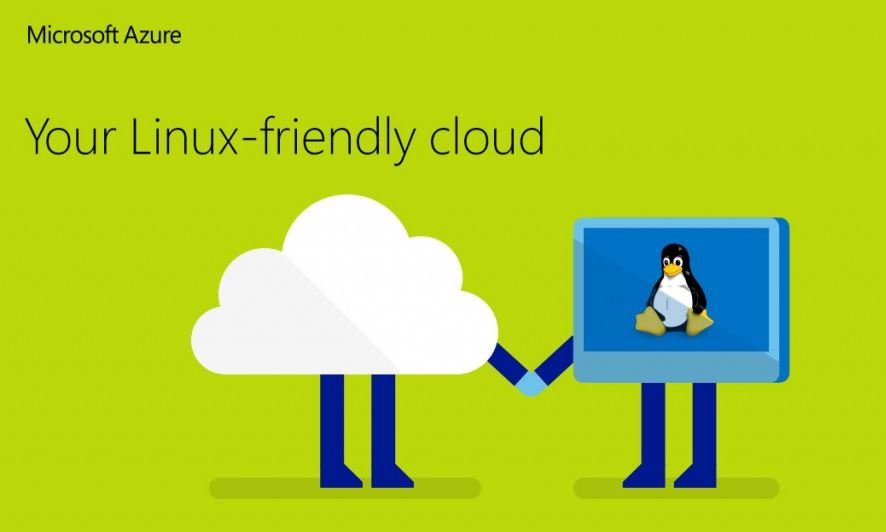 Microsoft Azure cloud platform is very popular among Linux users and now Microsoft has announced that it will be offering limited support to selected Linux distros and open source platforms. If you are finding it too had to believe, the exact words from Microsoft are: "limited support for major Linux distributions, third party and open source technologies on Azure."
F
or providing a better computing experience to the people running Linux on Azure, Redmond has kicked off the support for some of the most
popular Linux distros
from July 15. The company will offer help regarding installation and configuration issues. The supported distributions include Ubuntu, CentOS (OpenLogic) , CoreOS, OpenSUSE, Oracle Linux and SUSE Linux Enterprise.
Apart from these distros, Microsoft will also help you out with popular open source projects Python, Java, MuSQL, Apache, Tomcat, WordPress and PHP. The assistance from Microsoft will include:
1. Installation and configuration issues
2. Deployment errors
3. Runtime errors using Azure platform
4. Issues with applications based on third-party technologies using Azure platform
Till now, if a client has some problem, Microsoft just determined if it was their fault or customer's. If it wasn't some error on their side, they used to send the client to that Linux distro for seeking help. This doesn't sound very pleasant- right? So, Microsoft decided to start providing support for the Linux distros as well.
Also read: How to Install VirtualBox 5.0 In Ubuntu, Debian, Linux Mint, RHEL, CentOS and Fedora
Microsoft Azure is very popular among Linux users and it looks like Microsoft wasn't having a choice. Redmond was risking a large chunk of its user base, so providing support for Linux OSs was a right choice. This is being seen as a move by Microsoft as a message for the open-source community, in the words of Microsoft CEO Satya Nadella: "Microsoft Loves Linux."
Did you like this move by Microsoft? Tell us in comments.
Subscribe to fossBytes newsletter for more updates and open-source news.[newsletter_signup_form id=1]