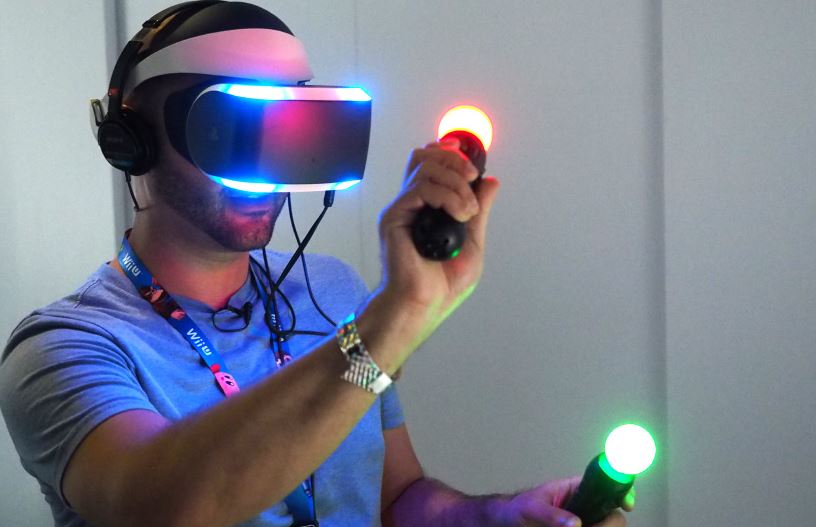 Virtual Reality has definitely established itself as the next big thing in the tech market. Its future has never looked brighter with companies such as Microsoft, Google and Facebook all undertaking ventures to establish themselves as big names in this hugely potential market.
Its impact has been so great that even Tim Sweeney, who is hailed as the founding father of the modern gaming industry and is the founder of Epic Games, the studio behind popular titles such as Gears of War, Unreal Tournament and Infinity Blade has admitted that virtual reality is going to change the world.
"There are some amazing things happening in VR right now, and a lot of them haven't seen the light of day publicly at all. But next year is going to just be a watershed time for VR," Sweeney said during a phone interview with Engadget this week.
Many companies like Microsoft, Samsung, Valve and Sony hopped on to the virtual reality bandwagon. The surprise launch of Microsoft HoloLens and Google & Mattel's View Master left everyone crooning with anticipation and excitement towards the versatility of virtual reality products. Not to forget Google Glass which is currently under the redevelopment process.
In fact, Oculus Rift the original headset that sparked interest across the world in virtual reality and was purchased by Facebook for $2 billion is yet to launch a final product or even establish a release date.
Sweeney has even gone so far to predict-"It's going to change the world. The hardware is going to double in quality every few years for another decade, to the point where, 10 years from now, it's going to be hard to tell the difference between virtual reality and the real world."
And what's great is that he is not alone, Oculus Product VP Nate Mitchell agrees that 2015 would be a "big year for VR." Michael Abrash, VR Lead at Valve has also stated, "A great VR system at a consumer price in 2015 is more than just possible — it's sitting there waiting to happen. And it will happen, if not in 2015, then soon after."
With so much happening one can definitely rest assured virtual reality has come a long way from the time when it was mere speculation and it has the potential and will easily change our lives.
Bonus
:
---
 Can virtual reality change the world? Tell us in comments!
Stay tuned for latest technology news from fossBytes.
---