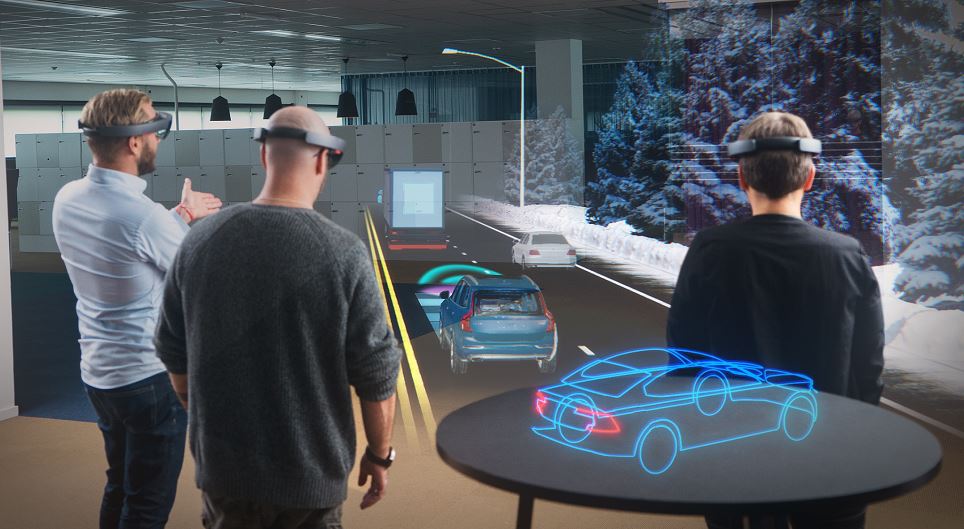 Short Bytes: Tech giant Microsoft has announced a partnership with the premium car maker Volvo. Together, they'll develop a driverless car technology that will be aided with HoloLens in the sales department.
M
icrosoft has teamed up with Volvo to co-develop driverless car technology. This partnership will also bring Microsoft's augmented-reality headset HoloLens' application into the car-buying experience.
Announcing this new development with the premium car maker, Scott Erickson, senior HoloLens director, said that Microsoft is thrilled to work with Volvo Cars and invent new things in car design, purchasing and discovery.
It should be noted that the autonomous car market is slowly witnessing new players. Apart from the automobile companies like Ford, Audi, and Tesla, the tech companies like Google and Apple are already making moves.
With the help of Microsoft, Volvo is planning to roll-out 100 self-driving cars in Sweden by 2017.
Also read: Best Flying Cars of The Future, Pick Your Ride
According to Volvo, HoloLens will be used to show the customers different color options and features in a more realistic manner while selling the cars. Today, this is done using the conventional images on the computer.
Microsoft also expects to develop ways to enable the customers to experience safety features like airbags using the augmented-reality. "We don't necessarily want you to experience it all but it's part of our proposition," Volvo Cars said.
This week at the Los Angeles Motors Show, Volvo is showing off Concept 25. This autonomous concept features Volvo's new cradle seat design and a tablet display central console with a 25-inch flat-screen screen.
It should be noted that both the companies are hoping to incorporate machine learning to coordinate different sensors used to get an idea of the roads and surroundings.
With Google and Apple already working to make driverless cars, Microsoft's entry in the segment was just a matter of time.
Share your views with us in the comments below.
Also read: Self-driving Cars Must be Programmed to Kill, Study Says