Will you donate your 'poop pics' for the sake of science and technology? Because a startup has launched a campaign yesterday daring people to 'give a shit' and asking them to send pictures of their poop!
Don't worry, this isn't about some nasty fetish. The images will be used to create the world's first database on poop that will train an AI dubbed "Auggi" about the subtleties of human feces.
Seed is a microbial health company that is developing a health app named Seed Health. The company is in the business of developing and selling probiotics.
This time they have launched a campaign to urge people to "give a shit for science" and are hoping to receive at least 100,000 poop pics from people around the world.
Apparently, you can tell a lot about a person's health by taking a look at their poop. The color, texture, and consistency of different poop hold troves of health data that is usually flushed down the toilet instead of getting probed for medical information.
According to the developers, donating poop pics could potentially help the nearly 1 out of 5 people who have chronic gut conditions like irritable bowel syndrome.
All you need to do is visit seed.com/poop on your phone and click on the big purple button that says "I accept the dare." You'll be asked to submit your email address and your pooping schedule (morning, afternoon, or evening).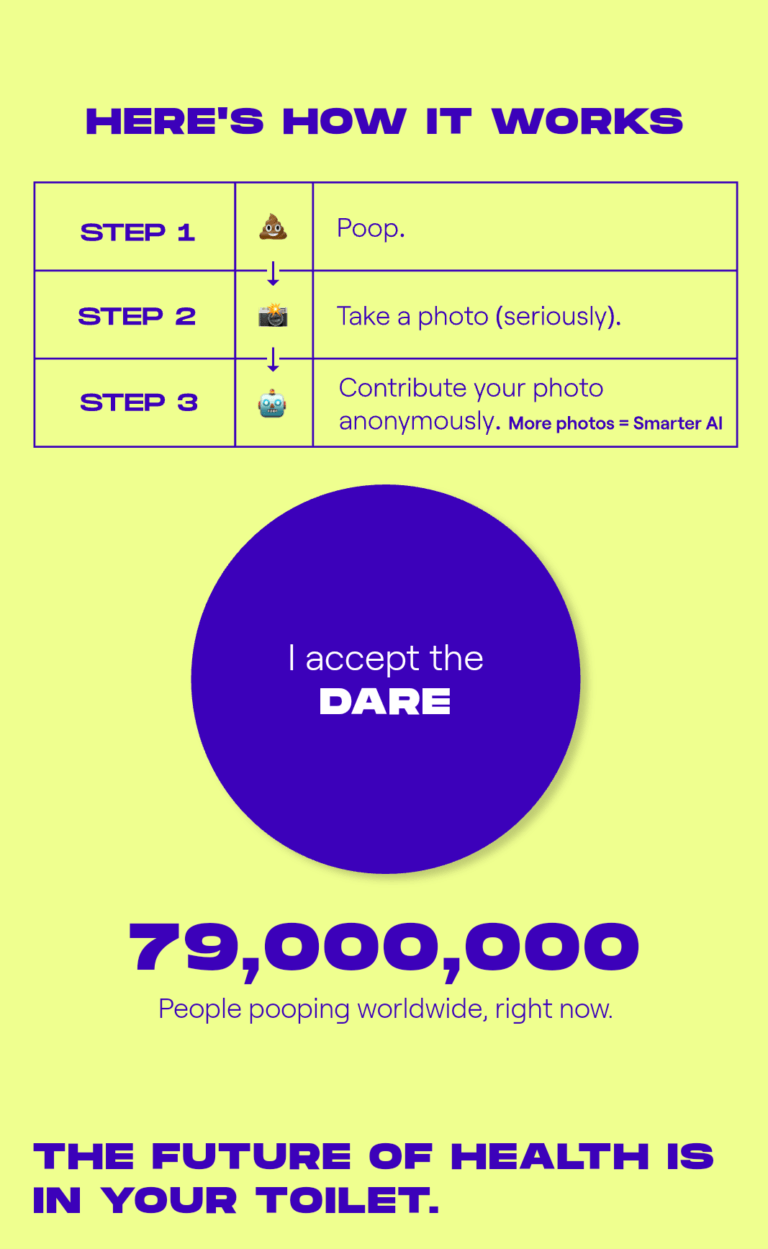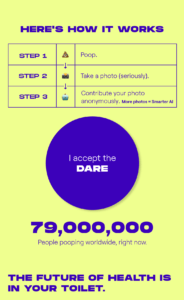 In case you have already finished your business, you can take or upload a photo. You can also ask for an email reminder to be sent at the time you mentioned. Don't worry, your image will be separated from the metadata to protect your anonymity.
The collected poop pics will be reviewed diligently by a team of doctors who would classify those images and feed them to the AI. This will help the AI models to understand whether you are constipated or you have a case of diarrhea due to certain microbes.
Oh, and I almost forgot to mention that your contribution will also get the chance to get some limited edition merch like Shit Hat, T-Shit, etc.
While this research sounds nasty or maybe a bit creepy, the hope is to take back the control of gut health with the help of technology.