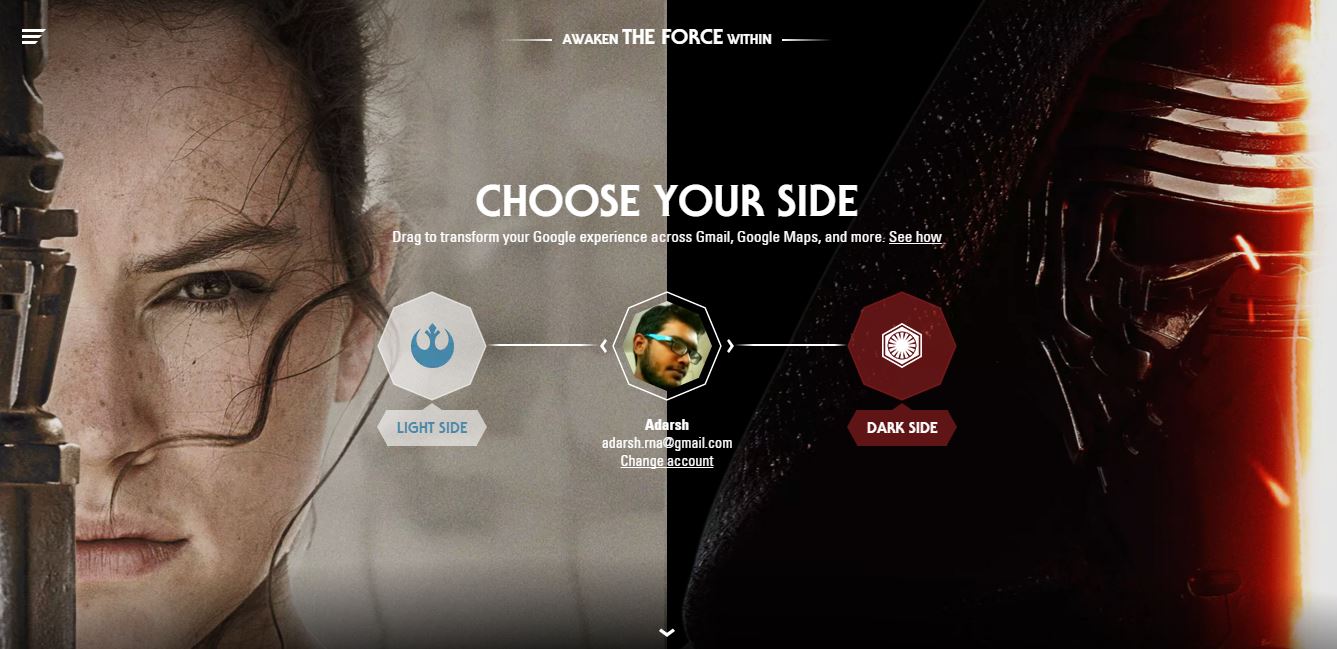 Short Bytes: To celebrate the release of Star Wars: The Force Awakens, Google has partnered with the movie franchise and launched a tool to give your Google apps a makeover. Just head over to the makeover URL, choose a side and Google will take care of the rest.
T
aking part in the
Star Wars: The Force Awakens
hysteria and to celebrate the release of the biggest movie of the year, Google has launched a tool to let you join the light side or the dark side of the force.
With this tool, you can customize the appearance of your Google apps according to your choice. After picking a side (looks like the dark side influenced me more), Google gives all your apps a Star Wars makeover.
Your Gmail will be updated with a new background and your YouTube's progress bar and volume slider appears like lightsabers. In Google Maps, your position is marked using an X-Wing or a TIE fighter.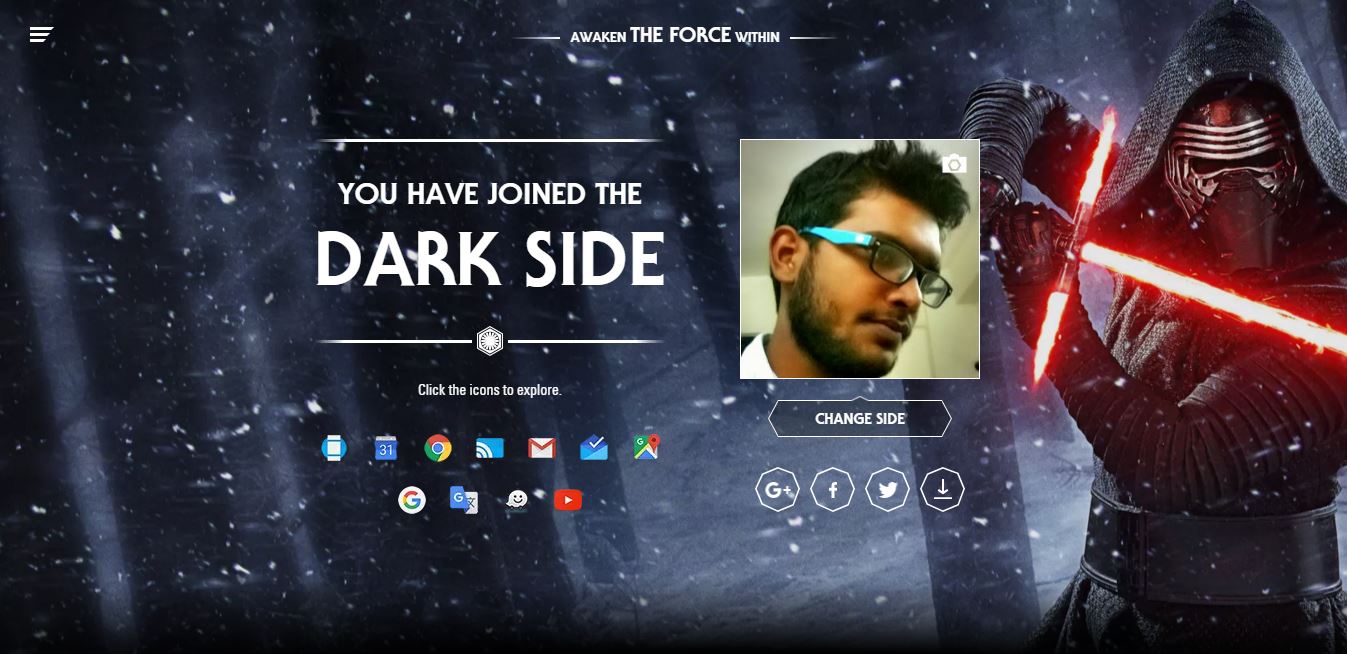 Apart from these, other Google products like Google Translate, Chromecast, Chrome, Waze too get a Star Wars makeover. The new Chrome tabs will show pictures from the upcoming mega-movie.
Just head to google.com/starwars and choose a side to become a Sith or a Jedi.
Tell your views in the comments below.
Also read: Star Wars Joins Forces With Code.org to Teach You How To Code