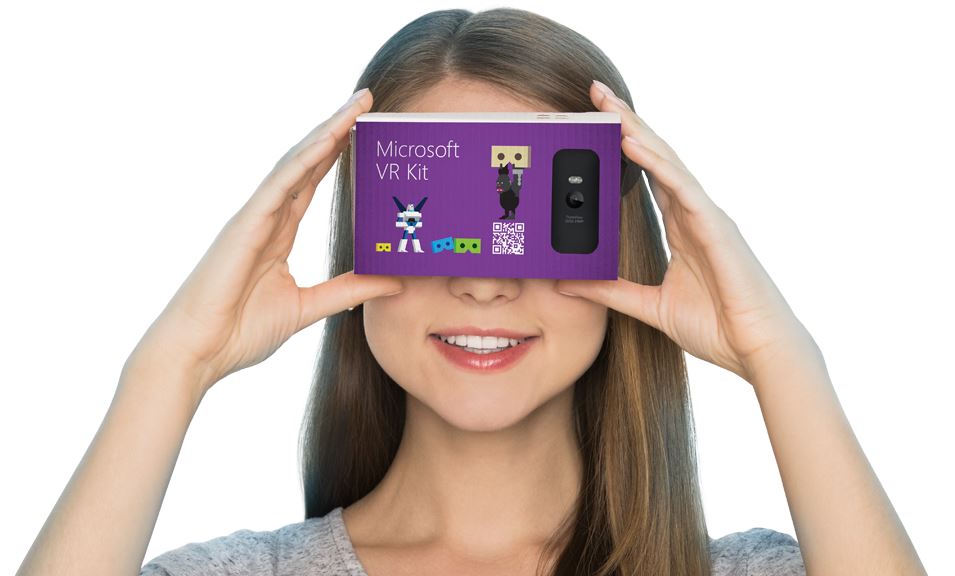 Short Bytes: To challenge the affordable VR viewer Google Cardboard, Microsoft is bringing its own VR Kit. Read more to know about the same.
G
oogle's virtual reality kit Google Cardboard is pretty famous among DIYers as it provides a low-cost
virtual reality experience
on your smartphone. Along the similar lines, Microsoft is planning to launch its own affordable Microsoft VR Kit for Windows devices.
In a message on its Russian website, Microsoft is inviting developers to a hackathon in Russia to develop new VR apps. Redmond will be providing its unreleased VR Kit to the worthy suggestions.
This hackathon will be held on October 17. It should be noted that Microsoft VR Kit is an entirely different product from the HoloLens.
In the past, Google Cardboard has made the specifications and cutout designs of the Cardboard open and people can use their smartphones to enjoy virtual reality. It's expected that Microsoft will follow the same route as well.
Microsoft is trying to present Windows 10 as a single OS for the devices of all form-factor and Microsoft VR Kit, providing cheap VR applications, easily fits in this picture.
The VR Kit will appear at the Russian hackathon where apps in the gaming, education and enterprise category are being accepted.
Not much about Microsoft VR Kit is known right now and we'll keep you updated as we hear more from Microsoft.
Also read: How To Make 3D Hologram At Home By the Easiest Method