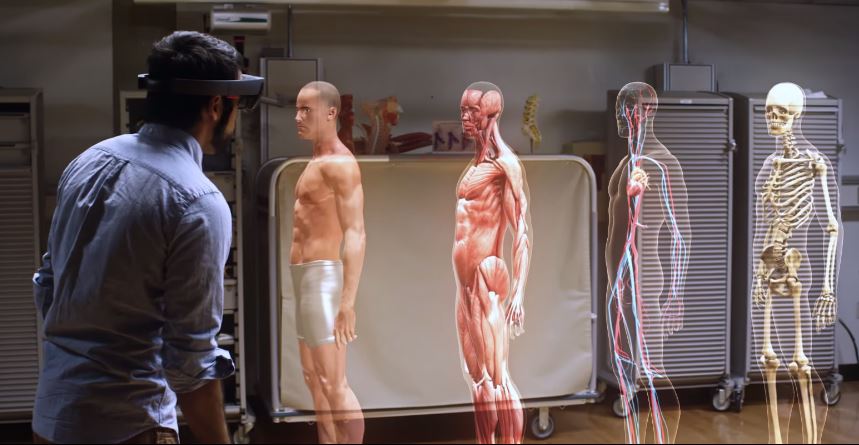 Microsoft's HoloLens surely is a contender for the gadget of the year. The software giant made quite an entrance into the VR and AR arena with its product that blends holograms with reality. Originally created to give users a better holographic experience, especially the gamers, HoloLens has been found of tremendous use in various other fields as well.
M
icrosoft recently released a video in partnership with Case Western Reserve University in Ohio showcasing for the very first time how the world of HoloLens actually feels. The video depicts the futuristic way in which human anatomy could be taught to budding doctors, one of the many aspects in which the technology can be used.
The video reminds of the scenes of the ultimate user interface from sci-fi movies. It shows how the medical students wearing HoloLens are able to study the anatomy of the Human body layer by layer. The skeleton system, muscular layers, and circulatory system including many others can be easily visualized and analyzed by the students as if in the reality.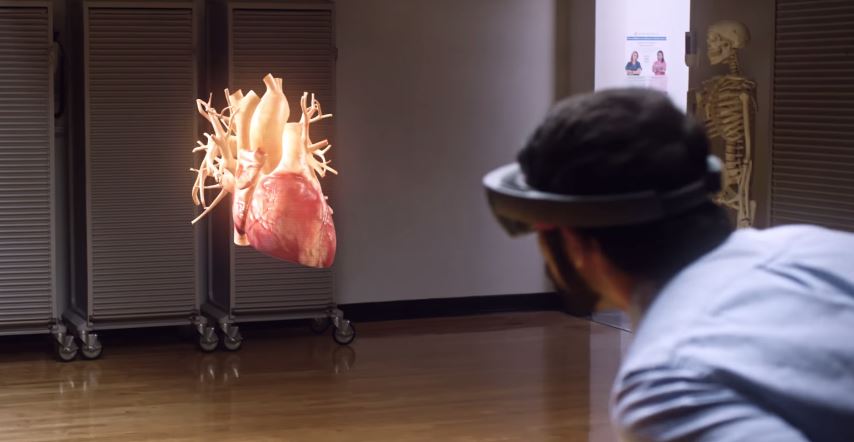 A 3-D model of the heart was one of the most interesting feature shown in the video. You can see through the organs making them translucent and study the systems like cardiac anatomy which till now had been possible only by slicing open the human body.
HoloLens kind of gives a reality tour in the digital space. Earlier Microsoft and NASA had announced Project Sidekick in which astronauts on the International Space Station would use HoloLens for a better working arena using holographic visuals.
HoloLens is a technology that has wide areas of utilization. We just saw how it would be of a great help for medical students to understand the anatomy of Human body. Again, in fields where simulation is required HoloLens would be of a significant help. Definitely, doing a research and visualizing the prospective models through three-dimensional space is way more interactive and easy than on a 2-D screen.
Going at this pace, HoloLens will soon become an important and common gadget, especially for the students. Well you know, it is also designed for a better gaming experience, and not just to analyze human body!
What do you think of HoloLens' future? Tell us in comments below. Subscribe to fossBytes newsletter for free updates!
[newsletter_signup_form id=1]