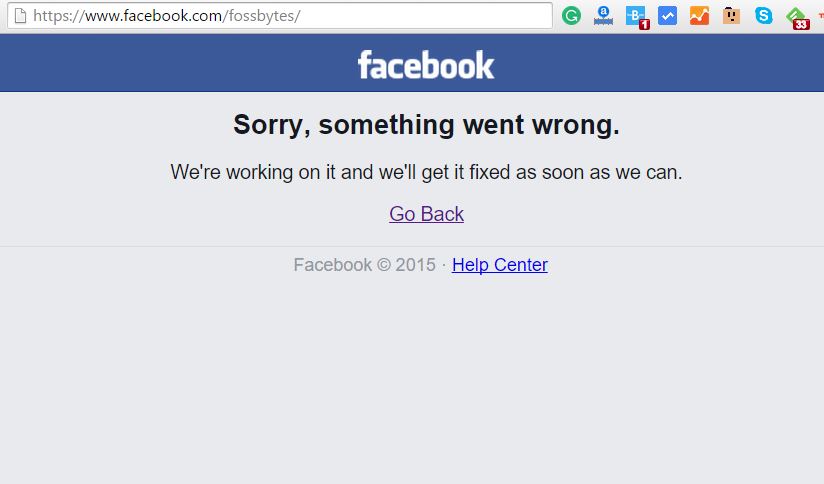 Short Bytes: Things aren't going well at Facebook HQ. For the third time in less than two week, Facebook went down.
T
oday, at about 12:00 p.m. PDT (3:00 p.m. EDT), Facebook went down for the third time in less than two weeks.
Multiple users from all over the globe received "something went wrong" message and some users got a blank page with service unavailable message at the top left corner.
Facebook is generally very reliable, but three downtimes in a month are very unusual. The first outage earlier this month lasted for five minutes for most users and the second one took 10 minutes. It should be noted that today's outage appears is the longest.
Update: After 45 minutes of outage, Facebook is back online.
Facebook has confirmed the problem via its developer site, "A Facebook-wide issue is causing the Facebook Graph API to be temporarily unavailable. We're working with our core infrastructure teams to identify the issue and will update you when we have more information."
Did you face the outage? Tell us in the comments below.