Linux Kodachi is one of the most secure operating systems that offer complete privacy and anonymity. Now with the latest full system update, Warith Al Maawali, Linux Kodachi founder, has released a new point version Linux Kodachi 7.2 'Defeat.'
Linux Kodachi 7.2: What's New?
The latest edition comes with new security-oriented features, updated components, and other improvements. Starting with the core component, Kodachi 7.2 is built upon the same Xubuntu 18.04 LTS, but with upgraded Linux Kernel from 5.4.0-33 to 5.4.0-42.
A highlighting feature of Kodachi 7.2 is the new addition of one of the most popular, secure, and private messengers, Session Messenger. Additionally, it has also added another end-to-end encrypted instant messaging application, Threema, to the Kodachi browser bookmarks.
Following the rebranding of Matrix protocol-based messaging client Riot, Kodachi has replaced it with a new Element. To further secure communication, Kodachi now also provides Steghide-GUI, which you can use to hide your text messages encrypted in jpg, wav, or other file formats.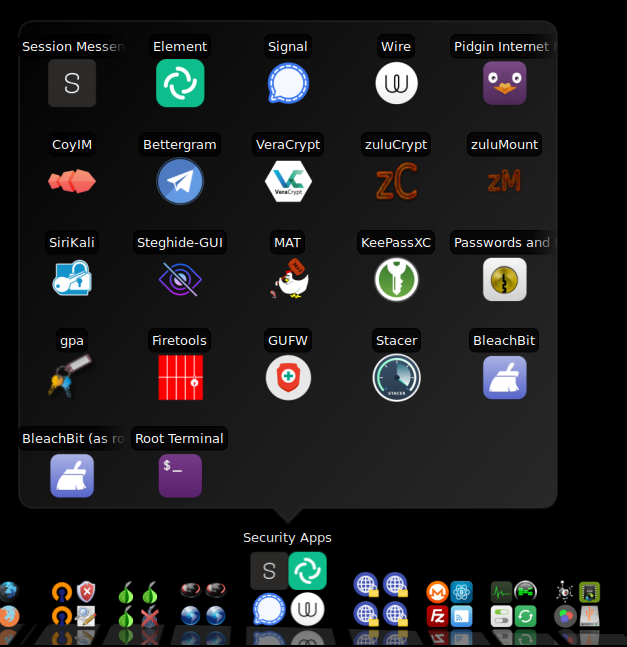 Here are some other key changes that Kodachi 7.2 includes:
Replaced IP lookup plugin in Kodachi browser
Fixed update issue with OnionShare utility
A few icons changes
Improved Conky system monitor with reduced refresh timer
Added pci=noaer to grup options for error prevention
Moved Yandex DNS to a lower position
Fixed bandwidth message length issue
How To Get Linux Kodachi 7.2?
Whether you're an existing or new user of Linux Kodachi, you should get the latest version 7.2. If you want to upgrade your current Linux Kodachi system, run the command:
sudo apt update && sudo apt full-upgrade
For fresh installation, you can download the ISO image of Kodachi 7.0 from here and follow the installation instructions as given here.