After months of development and Alpha/Beta releases and a last moment hiccup, Canonical has finally shipped Ubuntu 18.04 LTS "Bionic Beaver." This is the seventh long-term support release of the world's most popular open source operating system and it's available in Desktop, Server, Cloud, and Core versions.
As Ubuntu 18.04 is LTS release, the users will be receiving updates for 5 years, i.e., until April 2023. Talking specifically about different flavors, Ubuntu Desktop, Ubuntu Server, Ubuntu Core, and Ubuntu Kylin will get 5 years support; Ubuntu Studio will get 9 months support; all other flavors will get 3 years support.
New features in Ubuntu 18.04 LTS
It goes without saying that 18.04 brings lots of stability improvements and bug fixes for the Linux enthusiasts. There have been numerous changes as well that have been incorporated in this release cycle to add new features and improve the overall user experience.
The highlight features of 18.04 LTS are as follows. You can also read our dedicated article on the same.
GNOME 3.28 desktop
Linux kernel 4.15
Xorg by default
New minimal installation option
New installer for Ubuntu Server
Color emojis
Faster boot time
zstd compression support
New wallpapers
If you love stability and you haven't upgraded from Ubuntu 16.04 LTS, 18.04 is going to be a whole new experience due to GNOME desktop environment.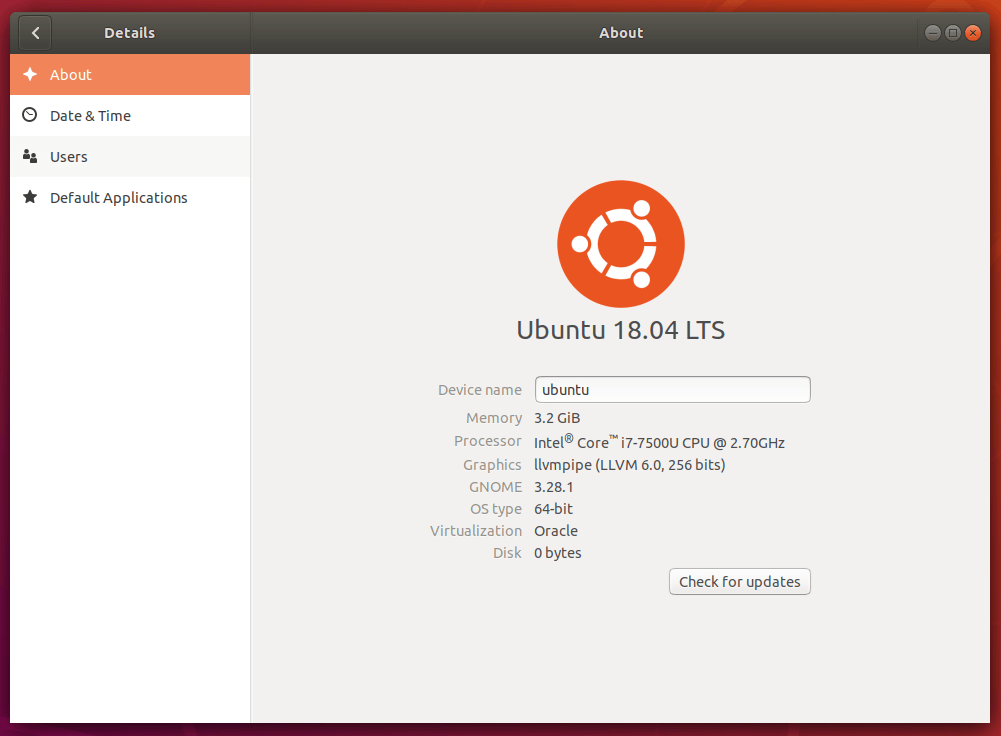 Upgrade to Ubuntu 18.04 from 16.04 or 17.10
You can upgrade your current Ubuntu installation in the following manner:
Open "Software & Updates" in System Settings
Select "Updates" tab
Set "Notify me of a new Ubuntu version" menu to "For any new version"
Type "update-manager -cd" in Terminal
Update Manager will open to show: "New distribution release '18.04' is available"
Now click Upgrade and follow instructions
Download Ubuntu 18.04 LTS ISO files and Torrents
You can visit this link to get release notes and download links. The same page also features the links for Kubuntu, Lubuntu, Lubuntu Alternate, Ubuntu Budgie, Ubuntu Kylin, Ubuntu MATE, Ubuntu Studio, and Xubuntu.
Lastly, do let us know if you're planning to upgrade to Ubuntu 18.04 and your favorite new features. For more Linux updates, keep reading Fossbytes.