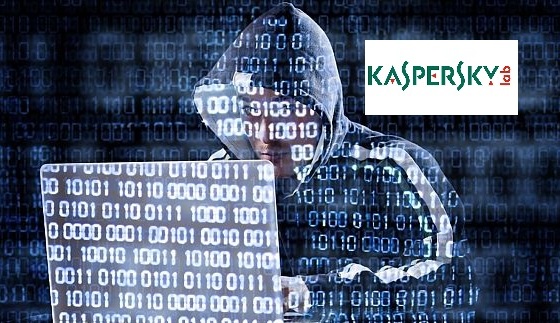 According to a report by security firm Kaspersky Labs, numerous banks of Russia, the Unites States, Japan and Europe have been the victim of a malware attack since 2013, which has now turned out to become one of the largest bank thefts in history. The concerned report will be made public on Monday by the Moscow-based security solutions provider Kaspersky Labs. They've provided this report in advance to the New York Times. In the few paragraphs ahead, I'm going to tell you the story of one of the largest bank theft ever.
This distinguished malware attack came into the sight in late 2013 when an ATM in Kiev started spitting cash at random times of day without any person nearby it. The camera recording showed that big amounts of money was taken by the lucky customers. To look into the matter, Kaspersky Lab was called to Ukraine for investigation. The investigation resulted in some shocking discoveries other than this ATM issue.
Theft was much more than "Ocean's Eleven" and similar to "Bonnie and Clyde"
Kaspersky Lab, founded in 1997, is one of the most reputed security firms of Russia with significant presence in other parts of the world.
Also read: Hacktivist Group Anonymous Takes Down ISIS Social Media Accounts (#OpISIS)
The malware attack targeted the bank employees and sent back the video and image feeds to a criminal group which consisted of Russians, Europeans and Chinese. These feeds helped them to learn the daily routines and bookkeeping of bank and its employees. This notorious group transferred hundreds of millions of dollars from the various banks situated in the United States, Russia, Japan and Netherlands to accounts in other nations.
Kaspersky Lab says that it has found in its investigation that about $300 million was stolen and the actual amount could be as much as $900 million. This one of the largest bank thefts in history affected more than 100 banks spread across 30 countries, making it one of the largest bank thefts ever witnessed.
Lab says that due to the nondisclosure agreements with the banks, they can not tell their names. However White House and FBI have been informed about the theft and related findings. The NYT writes that no bank has come forward seeking help from the government.
Chris Doggett, managing director of the Kaspersky's North American office, told the NYT:
"This is likely the most sophisticated attack the world has seen to date in terms of the tactics and methods that cybercriminals have used to remain covert." He went on to call this cybertheft similar to Bonnie and Clyde and much more than Ocean's Eleven.
---
Do you find movies based on hacking and cyber crime interesting? Tell us your favorites in comments!
Stay tuned for latest technology news from fossBytes.
---