Microsoft is expected to produce its proprietary USB Type-C ports for the Surface laptops as the company has filed for a patent for the same.
A new patent application (named 'Magnetically Activated Latch Mechanism') by Microsoft, filed at USPTO suggests that it is aiming to produce magnet-based USB Type-C connectors which will be used in its Surface laptops, much like Apple's MacBook series.
The new USB Type-C connectors will allow users to connect his/her the laptops with great ease and quickly, without putting in much force which is required in traditional USB connectors.
According to the patent, the Surface devices will come with magnets on both the sides of the cable as well as the plug. The magnets will allow for connection and removal of the cable without inducing much external force.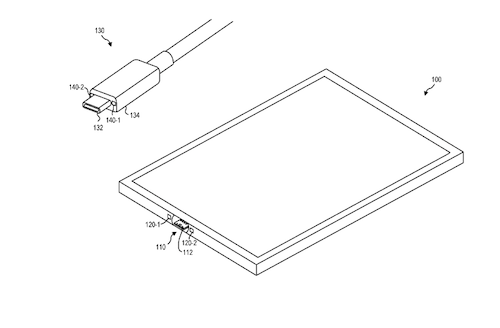 To recall, the patent was filed by the company back in May 2018.
Additionally, it is suggested that the new tech won't be just used for USB Type-C ports but will also be included in other USB connectors.
However, there is still no word on its availability. As all the patents filed often don't see the light of the day, we need to take this one too, with a grain of salt.
Whether or not the patent turns into a product, we will definitely find it out. Until then, stay tuned with us for more information.