Focus mode is among the best features of MIUI 12. This feature was initially introduced in MIUI 11; however, many Xiaomi devices haven't received it.
It would appear Xiaomi has finally decided to roll-out the feature through the MIUI 12 update. However, the update is still under the roll-out phase, and many Xiaomi users are yet to receive the MIUI 12 update. In this article, I will tell you how you can get MIUI 12 Focus mode on your Xiaomi device right now.
What is Focus Mode in MIUI 12?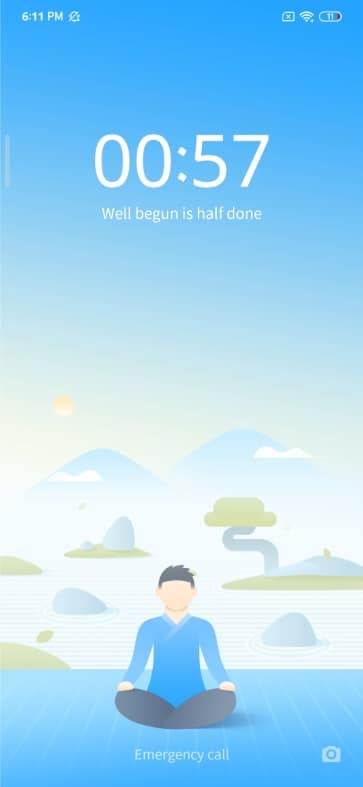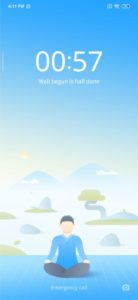 Focus Mode is part of Digital Wellbeing, which Google introduced as one of the biggest features of Android 10. The tool enables you to pause selected apps for the specified duration. In other words, you won't be able to access the disabled apps and won't receive the notifications as well.
However, the feature works a little differently in Xiaomi devices. Focus Mode in MIUI 12 not only pauses apps but also locks you out of the phone.
The device remains unusable until you restart it. No notifications can go through and the phone is automatically set to silent. You can choose between five different time limits, including 20 mins, 30 mins, 45 mins, 60 mins, and 90 mins.
How to enable MIUI 12 Focus Mode in any Xiaomi device?
Download and install the Activity Launcher app from the Google Play Store.
Open Activity Launcher and type "UsageStatsMainActivity" in the search bar

Tap on Usage statistics under the Settings tab. This will open up MIUI 12 Screen Time.
Here you will find the Focus Mode at the bottom.
Before you test out the MIUI 12 feature, make sure to create a shortcut for Screen Time. Here is how — Tap on the Settings icon on the Screen Time screen, then tap on "Create" adjacent to the "Home screen shortcut."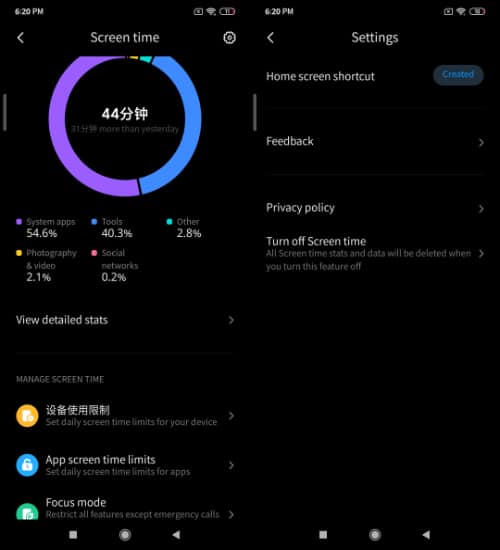 For those who don't know, Screen Time on Xiaomi devices is similar to Google's Digital Wellbeing feature. Here, you can look at the overall time spent on apps. Also, you can set time limits for the screen as well as for particular apps.