Just a month ago Apple announced its three phone lineup of 2018 iPhones and we are already hearing rumors regarding 2019 iPhones.
As reported by MacRumors, Ming-Chi Kuo, one of the most credible Apple analyst, has shared a research note to investors with Taiwanese publication Economic Daily News detailing iPhones that would be released in 2019.
As per his notes, Apple will retain its three iPhone lineup with two variants with OLED screen and one with the LCD screen like this year's iPhone Xs, iPhone Xs Max, and iPhone Xr.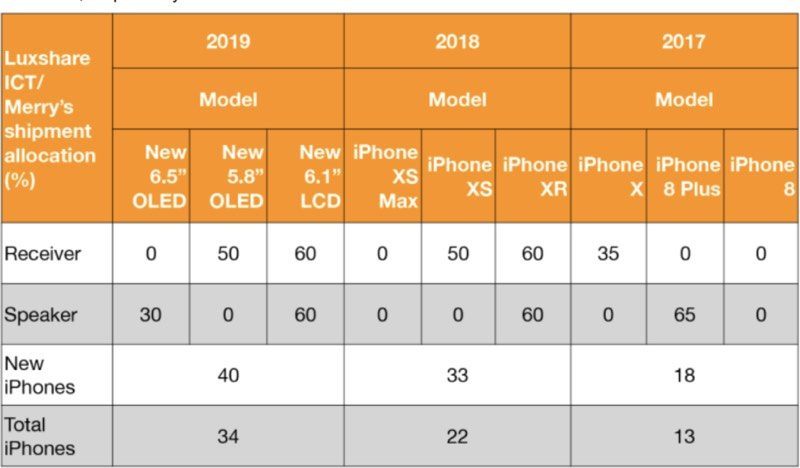 2018 being the 'S' year, we did not see any design changes; according to Kuo, 2019 iPhones will again feature the same design and screen sizes.
Other notable predictions include faster and performance focused A13 chipset, which will be manufactured by TSMC. He also said that the next year's iPhones could feature a triple lens camera setup which is long rumored.
Additionally, 2019 iPhones would be equipped with a revamped TrueDepth camera system, and the Cupertino based company could also bring Apple Pencil support to the iPhones.
Besides 2019 iPhones, Kuo predicted that iPhone Xr would be a massive hit when it will be launched on October 26 and the 6.1-inch iPhone will play a major role in Apple's 2019 YoY (Year over Year) growth that will reach 10% by next year.