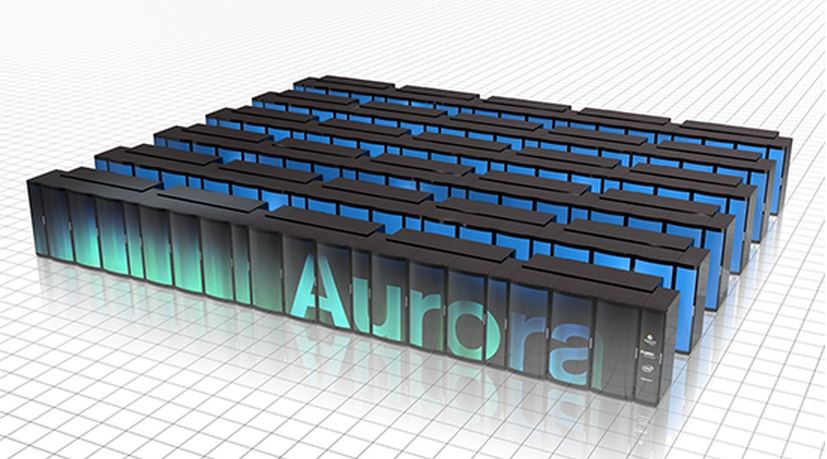 Processor maker company Intel is developing world's most powerful supercomputer for the US Department of Energy's Argonne Leadership Computing Facility (ALCF). These two next-generation supercomputers will be manufactured by Intel Federal LLC, a subsidiary of Intel Corporation. Out of these two, the faster supercomputer, named Aurora, will have a peak performance of 180 petaflops.
Intel has received a $200 million contract and it will be available for the researchers across the country to carry out researchers. World's fastest supercomputer Aurora is being developed by Intel in partnership with Cray. It is 18 times more powerful than, "Mira", its predecessor, and it uses just 2.7 times more energy.  The US DOE will utilize its services to advance the solar energy and battery research, better transportation systems, wind energy and other plans.
"The selection of Intel to deliver the Aurora supercomputer is the validation of our unique position to lead a new era in HPC. Intel's HPC scalable system framework enables balanced, scalable and efficient systems while extending the ecosystem's decades of software investment to future generations. We look forward to the numerous scientific discoveries and the far-reaching impacts on society that Aurora will enable," said Raj Hazra, vice president, Data Center Group and general manager, Technical Computing Group at Intel.
Intel will be supplying its high-performance computing scalable system framework (HPC) and Cray will be contributing to its next-gen Shasta supercomputer.
Aurora will use Intel's scalable system framework that uses next-gen of Intel Xeon Phi processors and Intel Omni-Path Fabric technology, an advanced file storage system that uses Intel Lustre software and a new non-volatile memory architecture. Aurora's younger brother "Theta" will operate with 8.5 petaflops performance with 1.7 megawatts power consumption.
The world's most powerful supercomputer will be supplied to its owner in the year 2018. Stay tuned for more updates and technology news from fossBytes!
Related: Quantum Super Computer Detects and Self-corrects its Errors