Following AMD's launch of new Radeon and Threadripper processors, team Blue has launched the 4th Gen Xeon scalable processors code-named Sapphire Rapids, Xeon CPU Max series code-named Sapphire Rapids HBM), and the Data Center GPPU Max Series code-named Ponte Vecchio.
Intel claims that the 4th Gen Xeon processors can give up to 2.9 times more average performance per watt compared to 3rd Gen processors when utilizing built-in accelerators, which translates to up to 70-watt power savings per CPU in optimized power mode, and a 52% to 66% reduction in the total cost of ownership.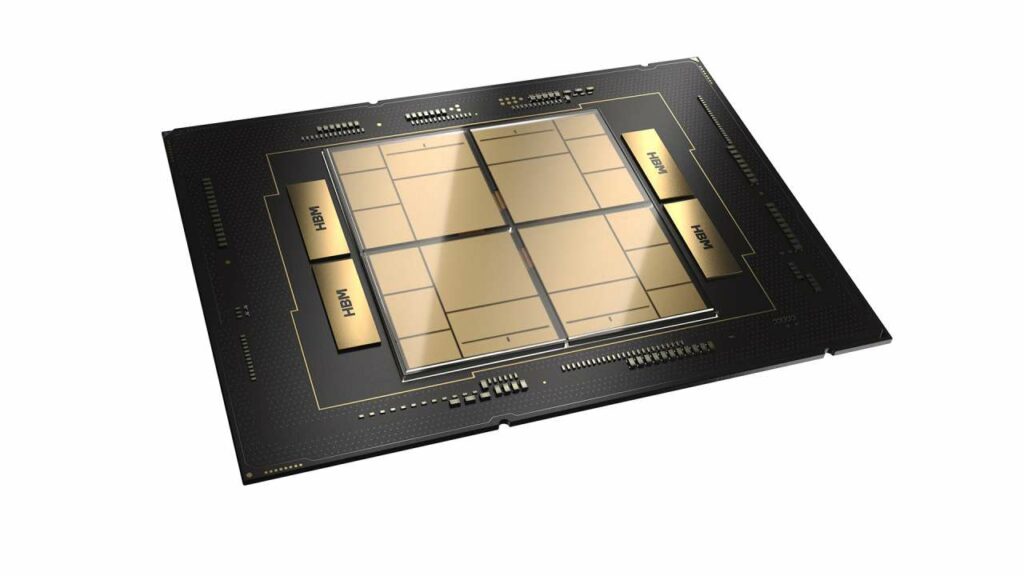 The processors can deliver up to 20% socket power savings with less than a 5% performance impact in the new Optimized Power Mode. The AI performance has also increased, as the Xeon CPU Max series can now deliver a whopping 20 times speed-up in Natural Language Processing.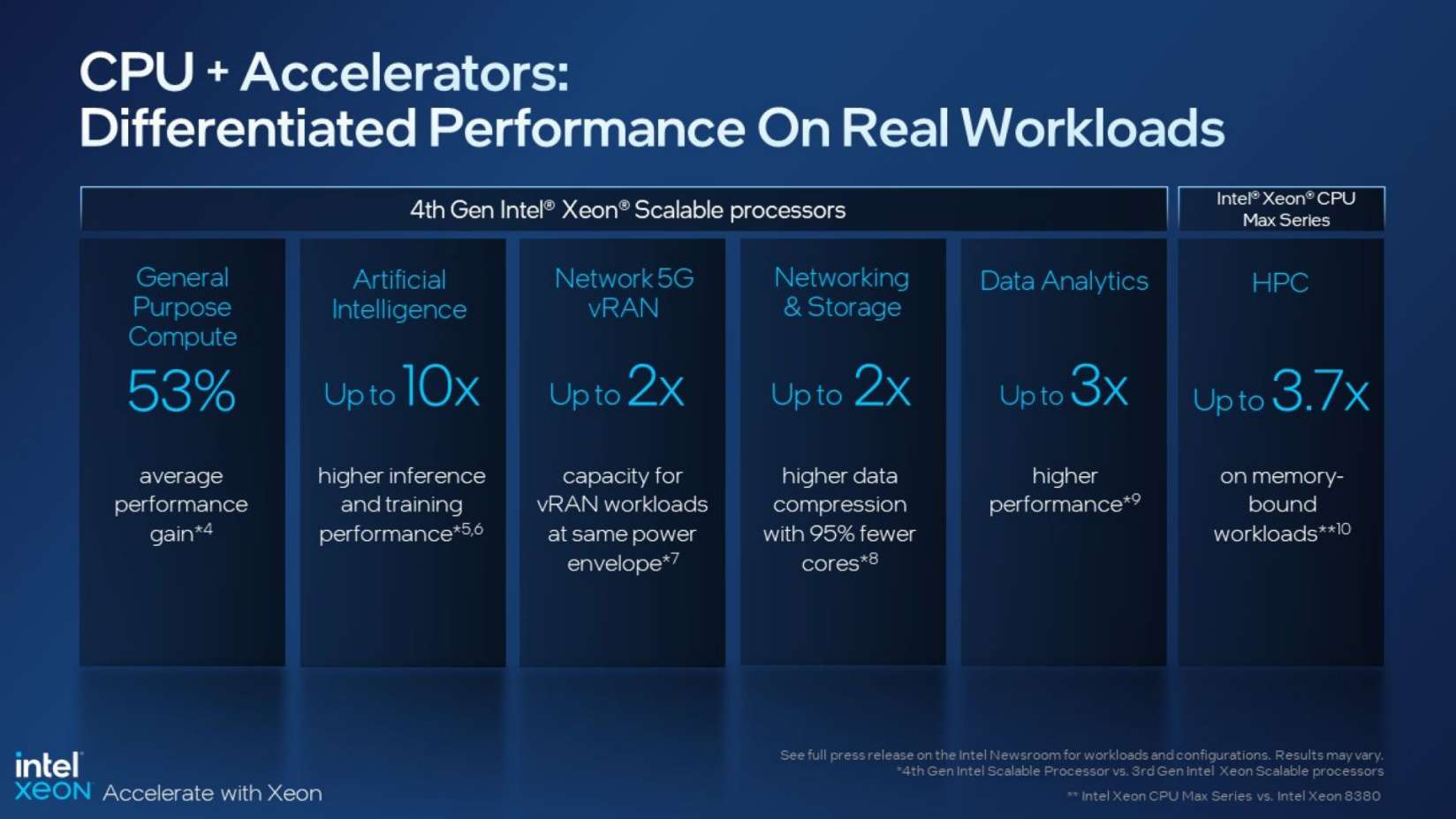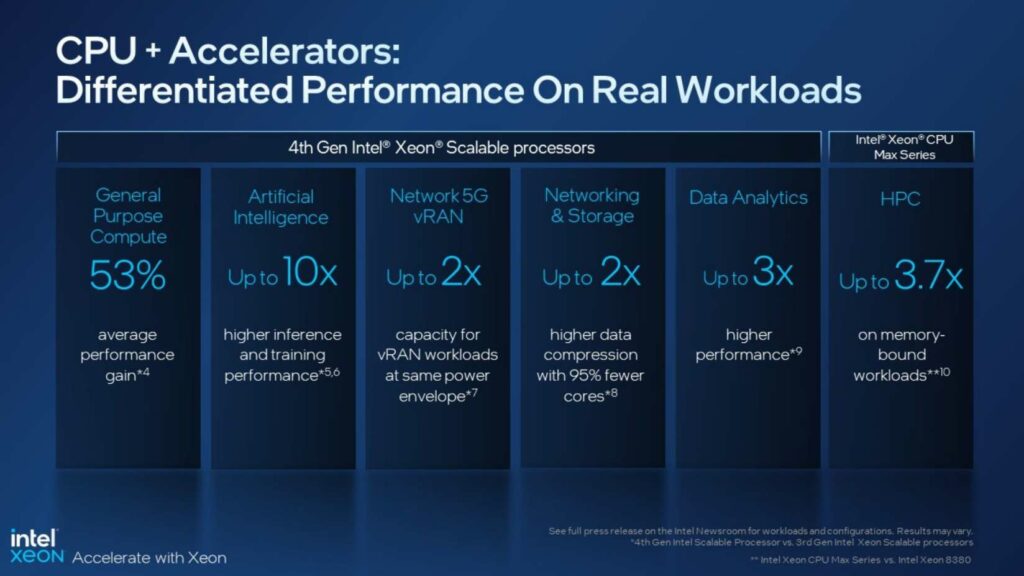 The CPU Max series also comes with high-bandwidth memory to accelerate high-performance computing workloads without changing the code, translating to 3.7 to 10 times more performance than the 3rd Gen Xeon processors.
Overall, the 4th Gen Scalable processors, compared to 3rd Gen processors, are 53% faster in General purpose computing, 10 times faster in AI, 2 times faster in vRAN, 2 times faster in networking and storage, and 3 times faster in data analytics. On the other hand, the Xeon CPU Max processors deliver up to 3.7 times more HPC (High-performance computing) on memory-bound workloads.
What are your thoughts on Intel's 4th Gen Xeon processors? Let us know in the comments section below.
Source: Intel