The much-awaited Hindi thriller 'Dial 100' is now available to stream. The movie features Manoj Bajpayee, Neena Gupta, and Sakshi Tanwar in important roles. Going by the recent track record of engaging performances from these actors, 'Dial 100' surely packs enough punch to make it a must-watch this weekend.
Along similar lines, let's explore Dial 100 streaming details and give you information like the movie plot, free streaming options, movie FAQs, Zee5 subscription plans, etc.
Dial 100: Manoj Bajpayee on Duty
In the movie, Manoj Bajpayee plays the role of an emergency call operator cop named Nikhil Sood. The trailer reveals that he gets a call from a woman, played by Neena Gupta, who is fixated on seeking revenge for her son's tragic death. Things take an interesting turn when Gupta kidnaps Bajpayee's wife. The trailer surely signals a gripping thriller that has a lot to offer.
Where to Stream Dial 100?
Dial 100 is a Zee5 exclusive release, which means that Zee5 apps and websites are the only legal way to watch the movie. If you're a fan of Indian movies and TV series in Hindi and other regional languages, Zee5 has a vast library to cater to your taste. The Zee5 Premium plan that'll let you stream Dial 100 costs Rs 299 for 3 months; the yearly plan is available for Rs 499.
Dial 100 Free Streaming Options
Since the movie is Zee5 exclusive, the only way to watch it for free is to look for free trials or subscription bundles with other services. The first and straightforward method is for Airtel and Vi users in India. For users outside India, using a VPN seems like a sensible choice.
Free Zee5 with Airtel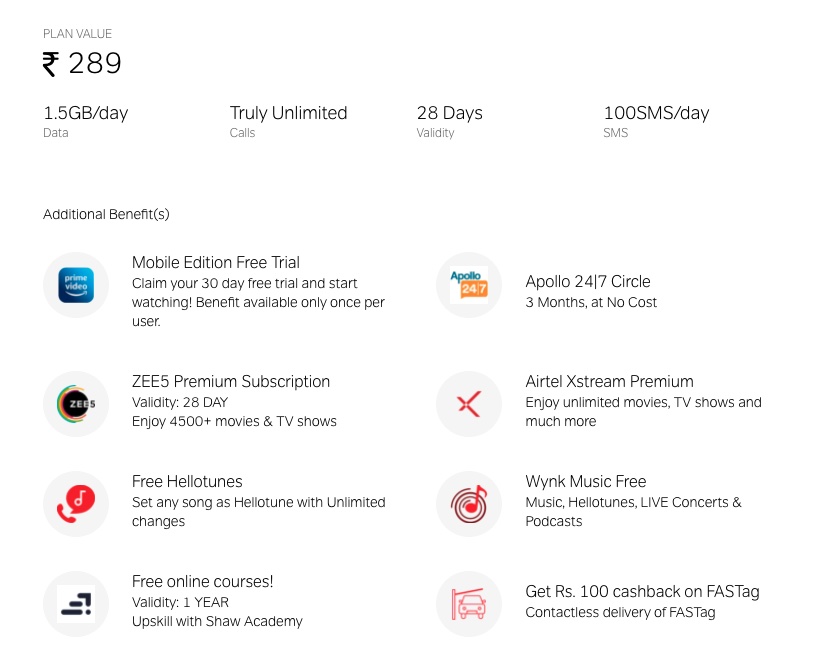 The Rs. 289 plan (1.5GB/day data) from Airtel offers great value for its price. This 28-day plan gives 28 days of Zee5 premium plan, 30 days of Amazon Prime Video Mobile Edition, Airtel Xstream Premium, and Wynk Music.
Free Zee5 For 1 year with Vi
On the other hand, the Rs 299 Vi plan makes more sense if you are only looking for Zee5 since it offers 4GB/day data. It also comes with Binge All Night option that allows you to stream content from 12 midnight to 6 am without any data pack deduction.
Dial 100: FAQs on movie
Who has directed Dial 100?
Dial 100 movie is directed by Rensil D'Silva
Is Dial 100 streaming on Netflix or Hotstar?
No. Since Dial 100 is a Zee5 exclusive release, it's not being released on other OTT platforms.
Can I get Zee5 Premium using Flipkart Super coins?
Yes, you can go to the Plus zone in the Flipkart app and buy a 1-month Zee5 plan using 75 Super coins.