Depending on the manufacturer and the price of your Android device, it might receive anywhere between 2-3 years of major Android updates plus additional monthly security updates. Understanding Android updates could be hard, especially if you're new to the platform. Hence, in this article, let's look at how to update your Android device.
Depending on the update's size and your internet connection speed, downloading and updating a device may take around 30 minutes to one hour. Hence, we recommend plugging your phone in for charging during the process.
Update Your Android Device
1. Go to the app menu and launch the Settings app.
2. Scroll all the way down and find and tap on "System."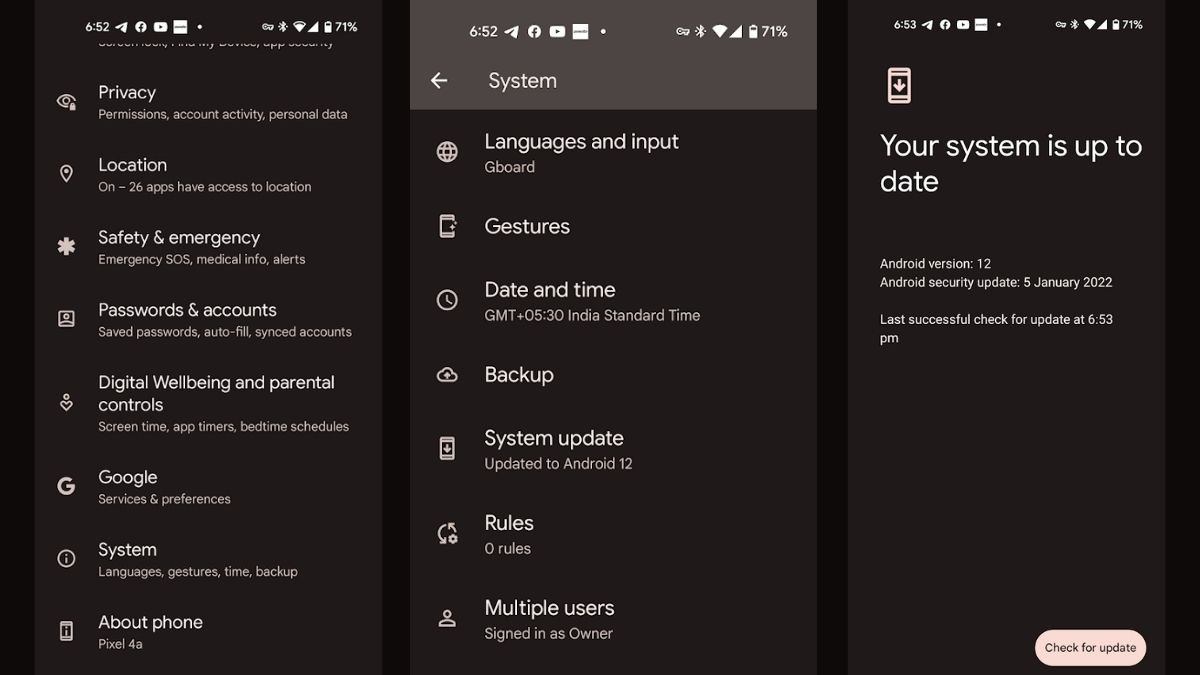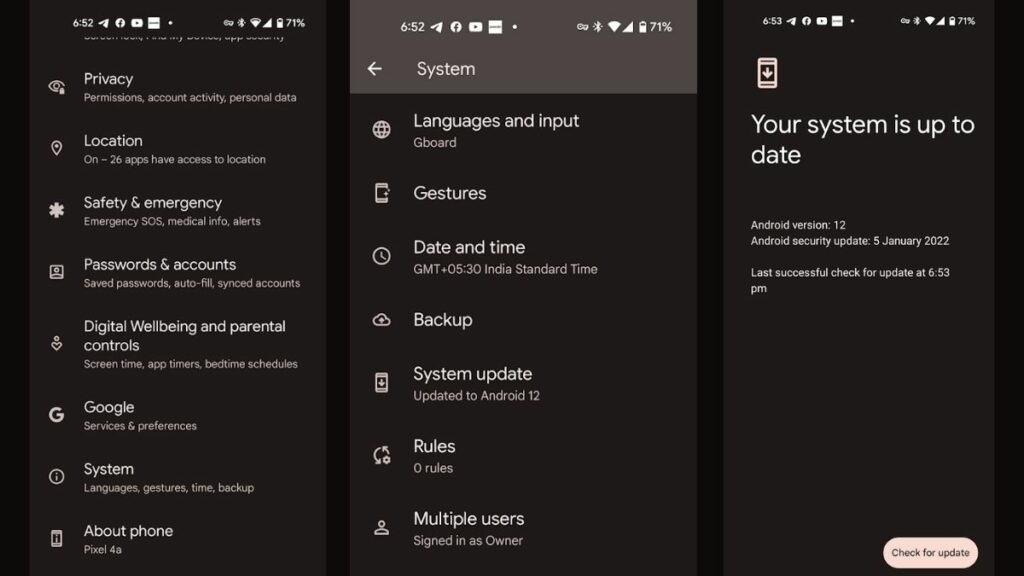 3. Scroll down again and tap on "System update."
4. Finally, check for updates, and if an update is available, tap on "Download and install."
5. Give it some time to download and install. Your phone will reboot once, and you'll soon be greeted by the lock screen once it's done installing the update.
6. If the automatic updates option is turned on, which will be on most phones, you'll get update notifications as soon as an update is available. You can click on the same to start downloading and installing it.
What To Do If Your Phone's Stuck Midway?
Most OEMs don't recommend hard restarting the phone if the update is stuck and the progress bar isn't making any progress. Instead, they ask you to wait for some time. However, if you've been waiting for too long, hard restarting will cause no harm.
Android's recent architectural changes and the introduction of treble and A/B partitions play a crucial role in reverting to your Android device if something goes wrong during a big update. We've explained Google's Project Treble briefly in this article so, if you want to know more about the same, check it out.