One of the tough choices that you'll have to make after installing an operating system is which web browser to use. Only a few elegant ones with highly useful features stand out in the never-ending ocean of browsers article. If you choose to go with Linux as your primary operating system, in this article, let's look at some of the best browsers for Linux.
Before we begin, the browsers mentioned in this list are not in the best to worst order or vice versa. All of them are excellent browsers, and you may want to try a couple of them before settling with one.
Best Browsers For Linux
1. Microsoft Edge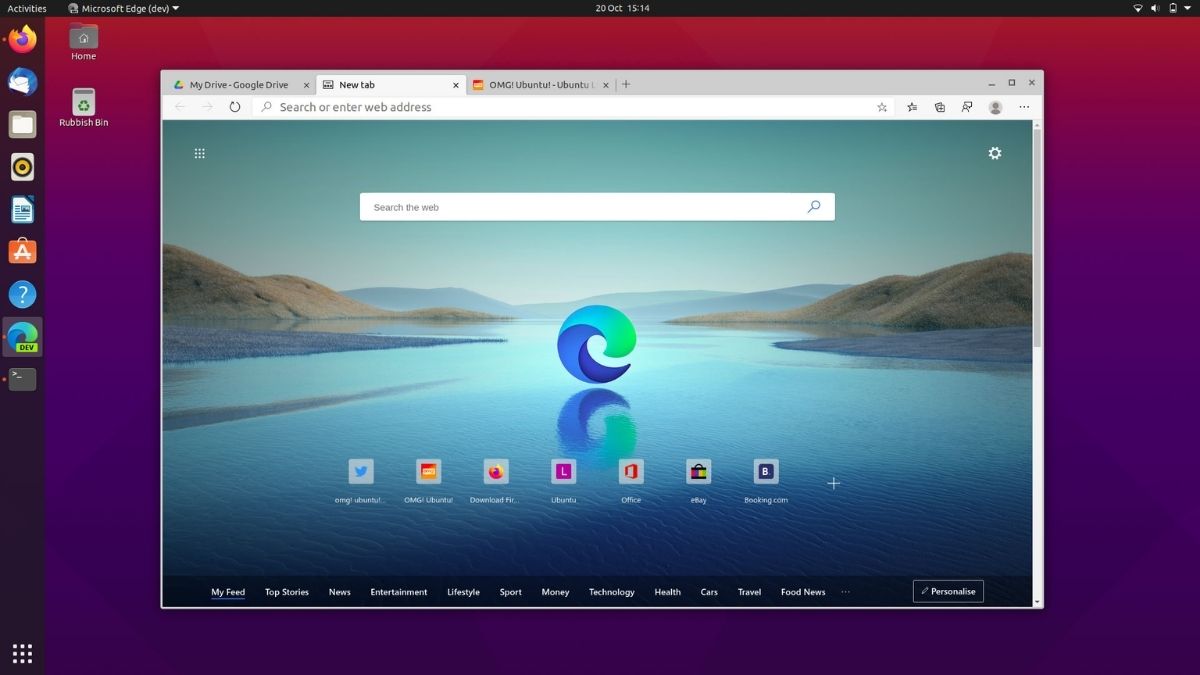 There's no denying that Microsoft Edge was a disaster before it was rebased to Chromium. Many people won't be happy about including a Microsoft product on top of a Linux list. When I first heard about Edge being rebased to Chromium, I was joking around about it until I used it. I can now say that the new Edge is one of the best browsers I've ever tried.
It comes with everything you can ask for in a browser like tracking prevention, cross-platform and multi-device sync, lots of themes and customization options, and many more. It recently moved from beta to stable phase on Linux.
Pros:
Great cross-platform sync
Chromium-based. Fast and reliable
Available on all the platforms
Cons:
None that we can think of except that you need a Microsoft account to sync browser data.
2. Mozilla Firefox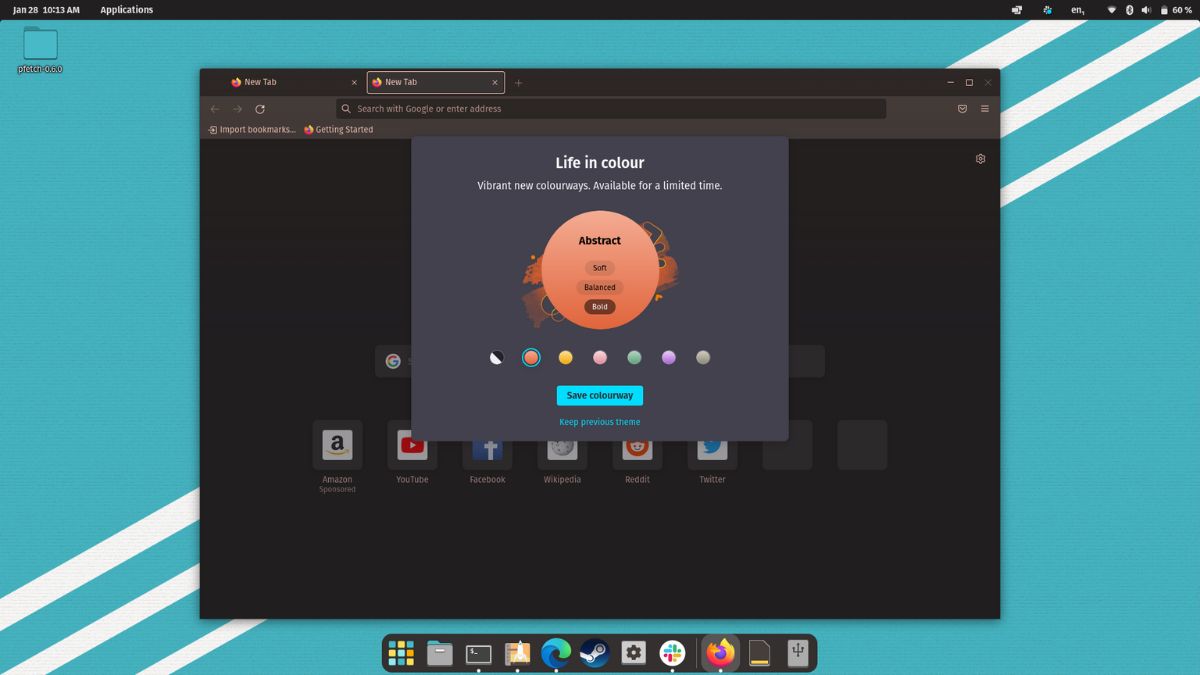 Firefox is struggling to keep up with Chrome, Edge, and Safari. In 2020, Microsoft Edge beat Firefox to become the third most popular browser globally, and the gap in their popularity has only widened ever since. But one cannot deny that Firefox is still a great browser with a few features that make it stand out, like the in-built screenshot tool, tracker prevention, and Text-to-speech.
Firefox has also seen a significant number of improvements over the past few years. We do not doubt that it's only going to get better, that is, if Mozilla somehow manages to convince users to start using the browser.
Pros:
Great Privacy and Security
Good features and polished UI.
Mozilla account syncs browser data in a jiffy.
Cons:
Slight learning curve if coming from a Chromium-based browser.
3. Brave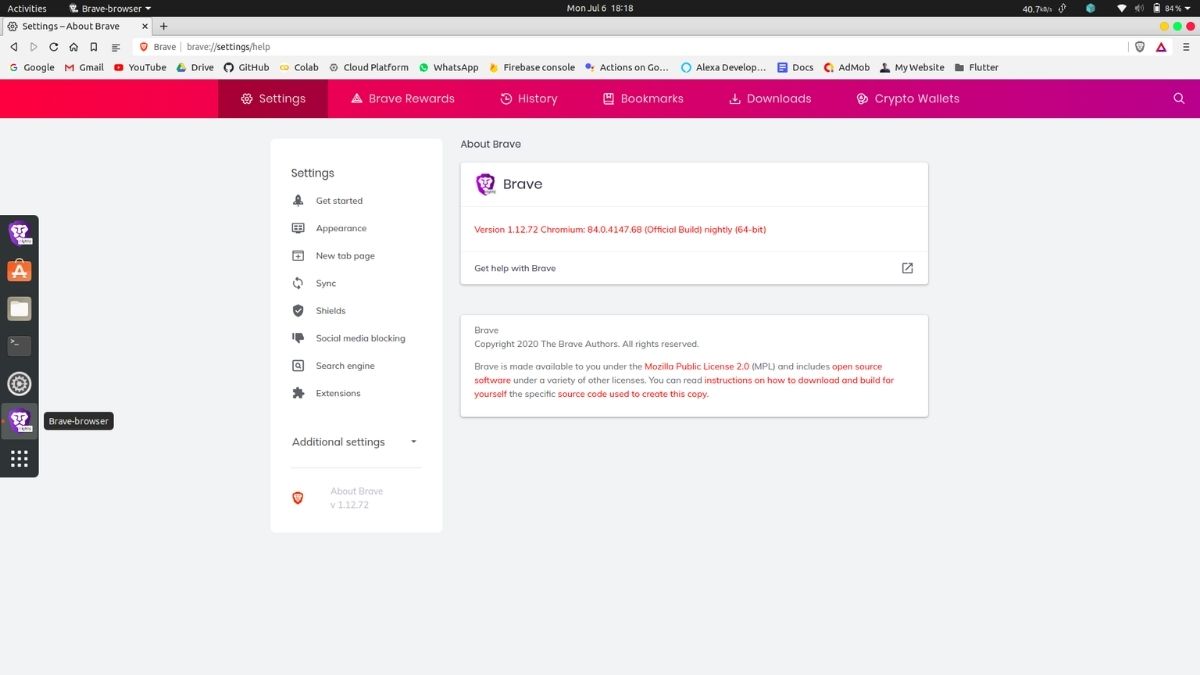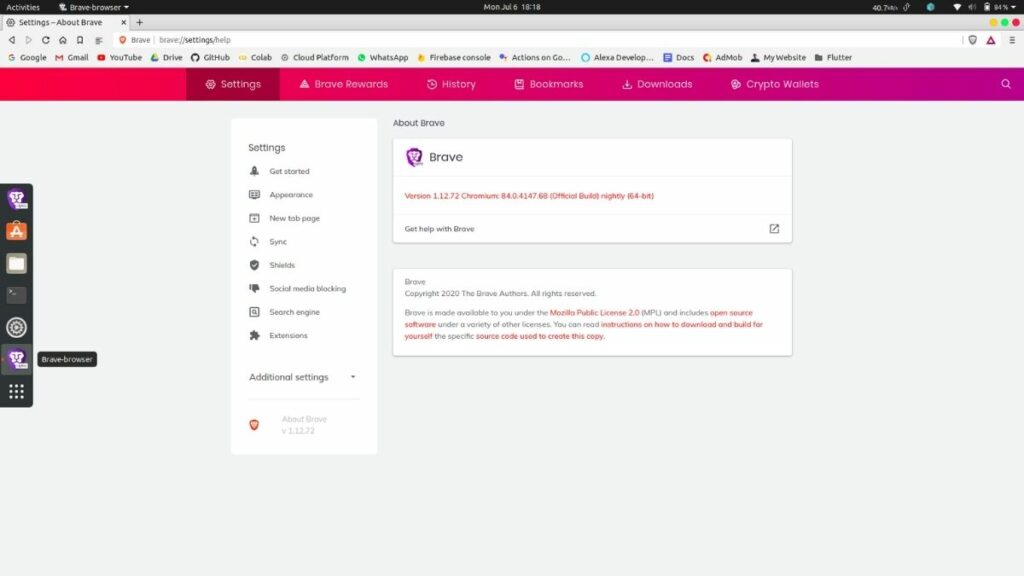 Before switching to Microsoft Edge, I used Brave for two years straight, and the experience was pretty good. For the most part, the browser worked fine. However, cross-platform or multi-device sync is not as streamlined and straightforward as Firefox, Chrome, or Microsoft Edge. The browser has tracker and ad blocking, and the same works splendidly. Thanks to the same being based on Chromium, it won't take you long to get used to Brave if you're coming from Chrome.
Another thing that intrigued me was Brave rewards, and you guessed it, the browser rewards you for ads that you receive in the form of push notifications. The more ads per hour, the more you'll earn. Brave pays you in their homemade cryptocurrency called BAT (Basic Attention Token). Before you start downloading and using Brave, making BAT has become much more complicated than before, as you can no longer send a referral link to your friends.
Pros:
Chromium-based browser with privacy-focused features
Gives you crypto for browsing.
Encorporate one of the best Ads and Tracker blocking in the industry.
Cons:
No cross-platform sync.
Could be laggy at times, especially on Linux.
4. Vivaldi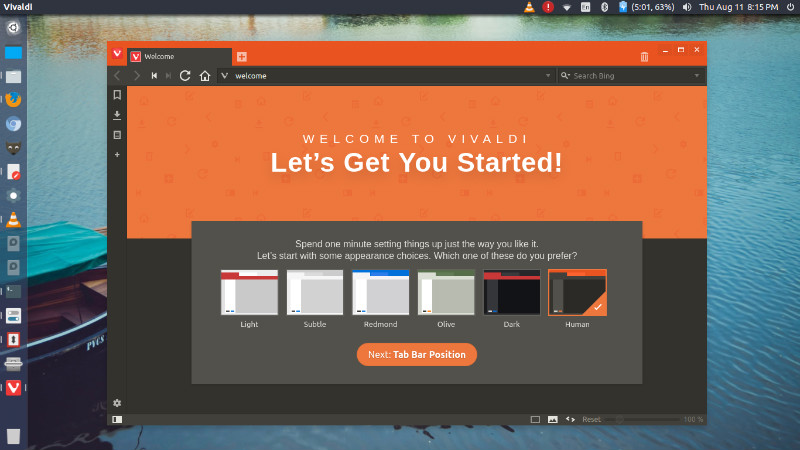 Vivaldi has been making a lot of noise in the browser space. The browser was recently added as the default browser option in the Manjaro Cinnamon edition Linux Distribution. Like most browsers on this list, Vivaldi also takes a privacy-focused approach to marketing the browser. It's a highly customized chromium-based browser with lots of features that we could discuss, and this article would never end.
Some of the noteworthy features include a built-in ad blocker, email client, mouse gestures, and, best of all, the ability to view tabs on a split-screen. If the whole Vivaldi project intrigued you, we had a brief interview with Vivaldi's founder Jon Von Tetzchner.
Pros:
Tabbing in Vivaldi is great for productivity.
Privacy-focused browser.
Cons:
It's not the fastest Chromium-based browser on the market.
Appearances and features can be overwhelming for new users.
5. Chromium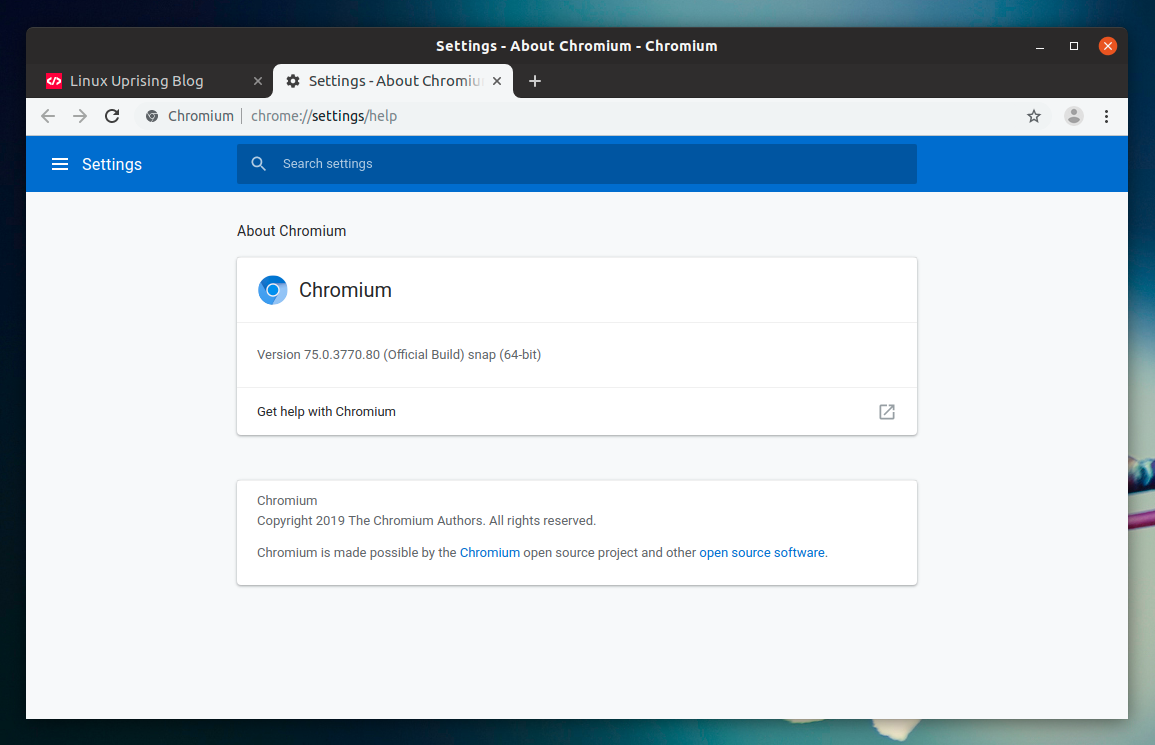 Anyone who has been a Chrome user for a long time probably knows the difference between the same and Chromium. The latter is an open-source project that forms the skeleton of Chrome. Chromium lacks many proprietary Chrome features that Google has added over the years. Some are automatic updates, Sandboxing, Extensions restrictions, multi-device sync and sign-in, and missing codecs.
However, if you're deeply concerned about Google tracking your activity on the web using Chrome, Chromium is still a pretty good browser.
Pros:
Open-source software.
As fast and reliable as Google Chrome.
Cons:
Lacks essential Google Chrome features.
Chromium is available on almost every Linux distro's software center. If you're running Ubuntu, you can install it using the following command.
sudo apt install chromium-browser
6. Google Chrome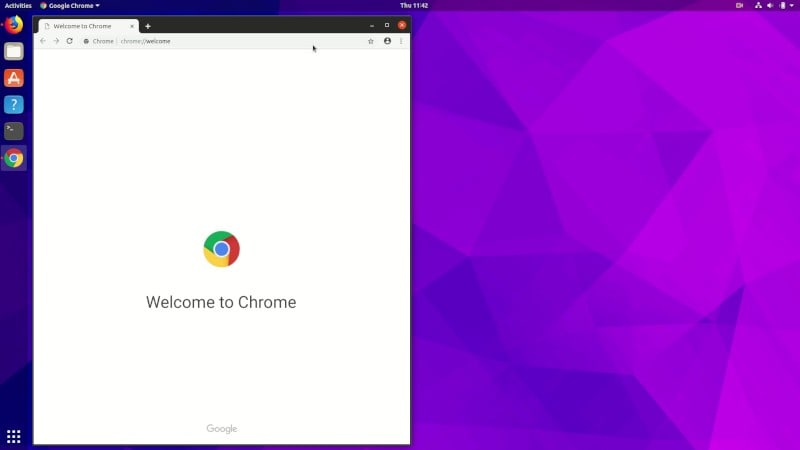 The "best browsers list" is incomplete without Chrome as it is currently the most popular browser in the world. One of the main reasons for its popularity is its seamless integration and cross-platform sync. Not to mention, the list of amazing and beneficial extensions on the Chrome Web Store is growing each day.
Pros:
Fastest browser out there.
Tight integration with Google services.
Cons:
Consumes a lot of memory.
Continuously track your activity on the web.
Best Browsers For Linux: Editor's Choice
That brings us to the end of the best browsers for the Linux list. If you're still confused about which one to choose, we recommend Firefox for privacy and Chromium-based new Microsoft Edge if you fancy good looks, themes, and extra baked-in features.
Which browser do you use on your Linux PC and why? Let us know in the comments section below.