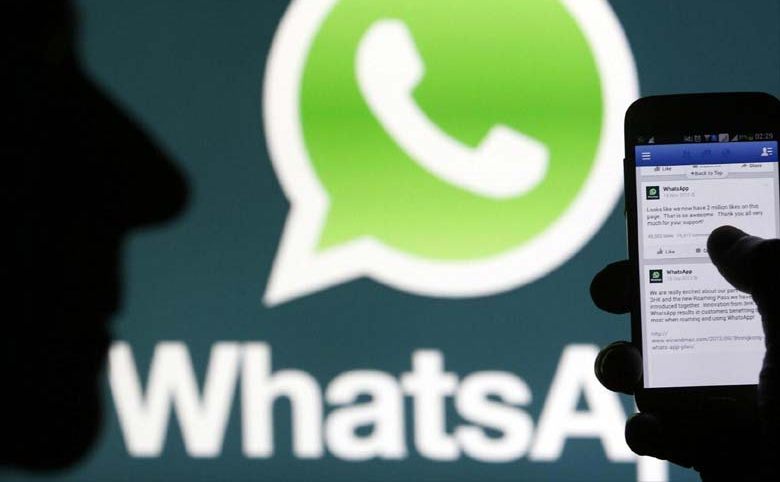 Short Bytes: To keep your WhatsApp data safe and encrypted, WhatsApp has partnered with Google Drive. Take a look to know how to enable this lifesaver feature.
L
osing all the precious WhatsApp pictures and videos is something that a good friend of mine faced recently. There are some simple ways to
recover data from your external SD-card
, but getting the same from your smartphone's internal memory is a tough job.
Now, WhatsApp has brought a lifesaver functionality in its instant messaging app by joining hands with Google to keep your WhatsApp data safe. Now, losing your WhatsApp pictures, chats, videos and videos are a thing of past due to the newly-introduced integration of Google Drive with WhatsApp.
On its blog, Google announced a new partnership, that will let you create a private Google Drive backup of your chat history, voice messages, photos, and videos for the Android WhatsApp app.
Also read: WhatsApp Group Admin and 3 Members Arrested For Posting Objectionable Content
As a result of this regular cloud backup, you can recover everything with just a touch. In the settings, you are given the option to decide the frequency of backup to keep your WhatsApp data safe: daily, weekly, monthly, or not at all.
This Google Drive backup comes with encryption feature, thus all your cloud data is encrypted and safe.
"Google Drive offers them a native, seamless and safe way to back up their multimedia in the cloud, with added security thanks to encryption", says Brian Acton, Co-founder WhatsApp, about this new way to keep your WhatsApp data safe.
How to Keep Your WhatsApp Data Safe With Google Drive and Encryption?
Here the method to create a Google Drive backup of your WhatsApp data. Depending upon the size and amount of your WhatsApp data, this process may take some time. Please be patient.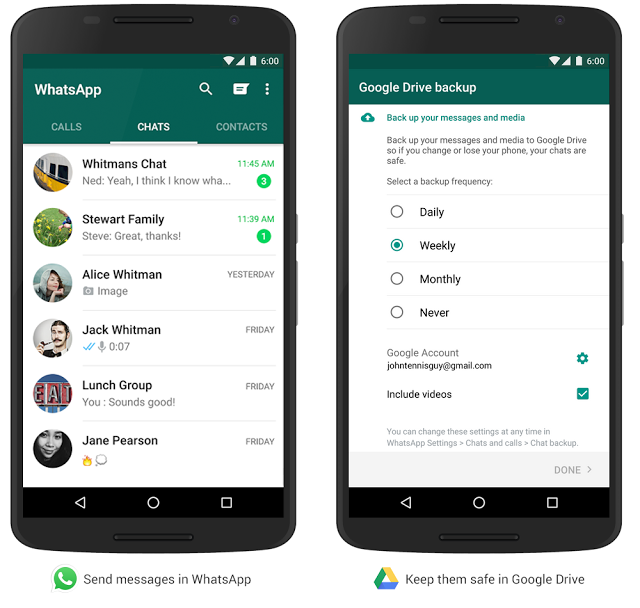 To keep your WhatsApp data safe, open WhatsApp on your Android phone.
Now go to Menu Button > Settings > Chats and calls > Chat backup.
Now tap on the  Back up to Google Drive option and select the desired backup frequency.
Here you'll be asked to select a Google account that will be used to backup your chat.
Now tap on Back up over to choose the network that will be used for backup (WiFi or cellular data).
How to Restore WhatsApp Data Backup from Google Drive?
Add the same Google account to your device that you used to perform the backup.
Now uninstall and reinstall WhatsApp.
Just after the verification of your number, you will be asked to restore your backup from Google Drive.
Wait for some time, your chats and pictures will be automatically restored.
Note that this feature will be rolling out to WhatsApp users in the 2.12.303 version. If you don't want to take the Play Store route, you can directly download latest WhatsApp 2.12.303 from the official website to keep your WhatsApp data safe
Did you find this how to keep your WhatsApp data safe article helpful? Tell us in the comments below.