By using a capable free and best data recovery software, you can undelete your important files and documents. Losing files is a common issue that everyone faces on numerous occasions and these data recovery programs can act as the perfect saviour.
We've compiled the list of best software to the same in year 2021. These tools are simple to use and you can get the best results out of them with a basic knowledge of how to install any software on PC and run it. So, let's get started —
Free Data Recovery Software For 2021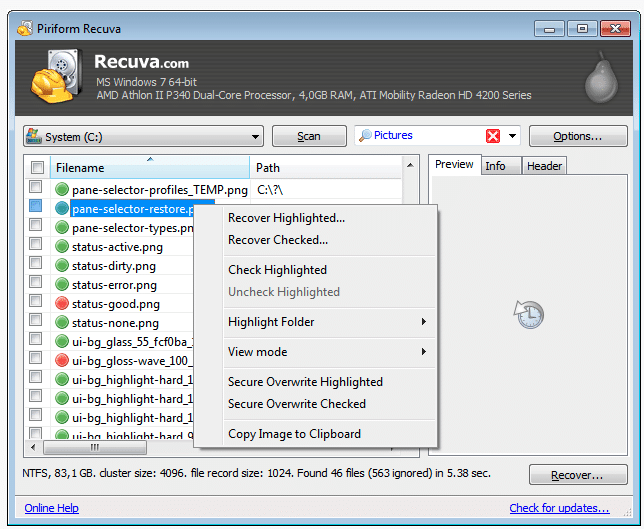 The fact that Recuva is on the top of the best data recovery software list may not come as a surprise. This data recovery tool has the ability to restore files from hard drives, DVD or CDs, memory cards, and external drives. There are tons of free file recovery software around but few of them come close to Recuva when it comes to hard drive and photo recovery actions. This recovery perform does its work by searching for unreferenced data.
Features of Recuva recovery software:
Superior file recovery
Advanced deep scan mode
Secure overwrite feature that uses industry & military standard deletion techniques
Recovers files from damaged or newly formatted drives
Easy User interface
Preview screen before final recovery
Free/Inexpensive data recovery software
Works both on FAT and NTFS systems
Supported Platforms:
Recuva data recovery software for PC can be used on Windows 10, 8, 8.1, 7, Vista, XP, and older versions of Windows.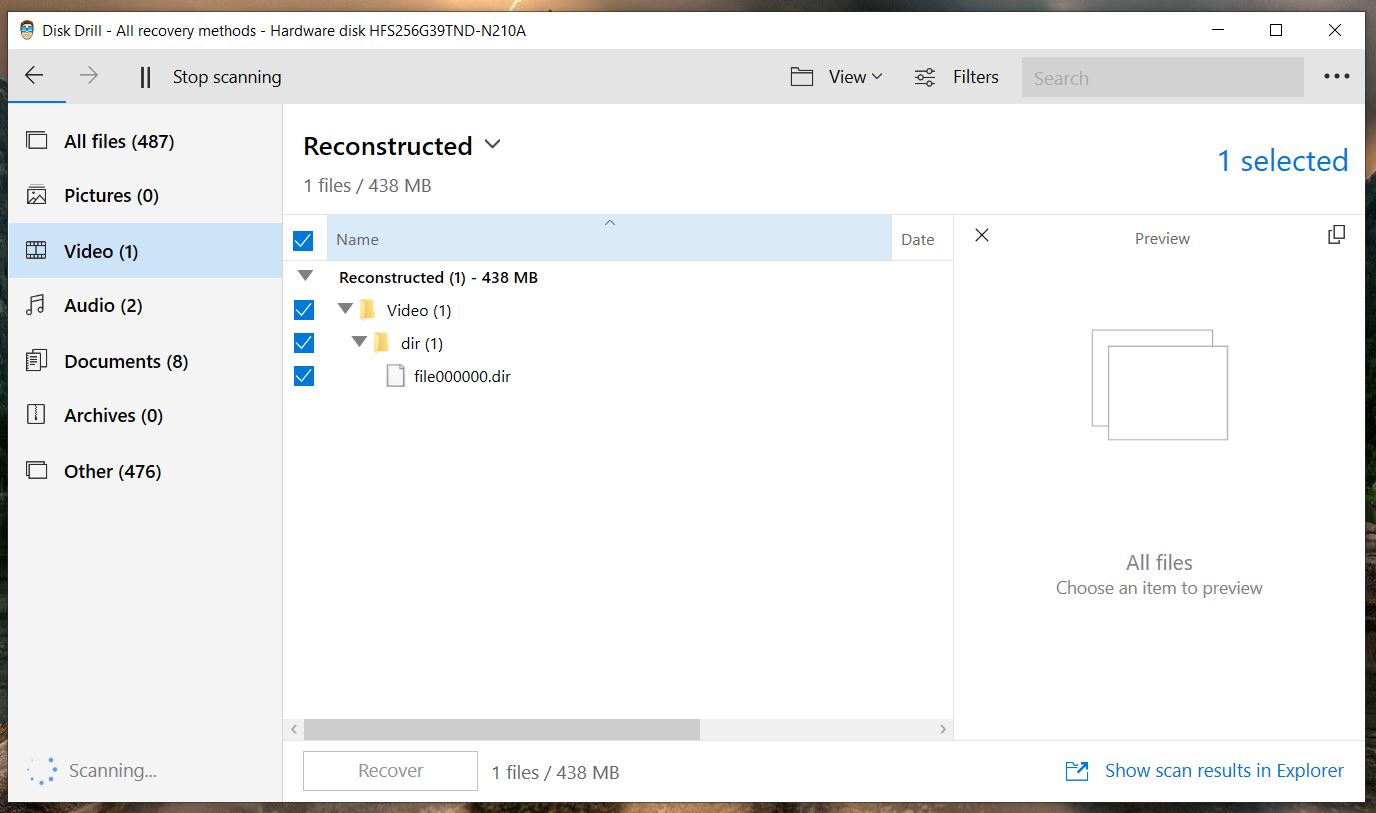 Seriously, if you're looking for a data recovery software that also looks good then Disk Drill is your best short. Please note that only 500 MB files can be recovered in the free version of the software. You can grab the pro version (Mac, Windows) if you wish to recover the files without any restriction.
Best features of Disk Drill:
Displays literally all the storage present on your machine, even the unallocated space.
Displays scanned data in All files, Pictures, Video, Documents, Archives options.
Allows filtering of scanned files by files and date.
Includes search bar.
Can save the recovery session for later use.
Can recover data in the form of a disk image (ISO).
Preview option available.
Deep scan mode available.
Retains original folder names.
Restart required after installation.
Scan time more than average.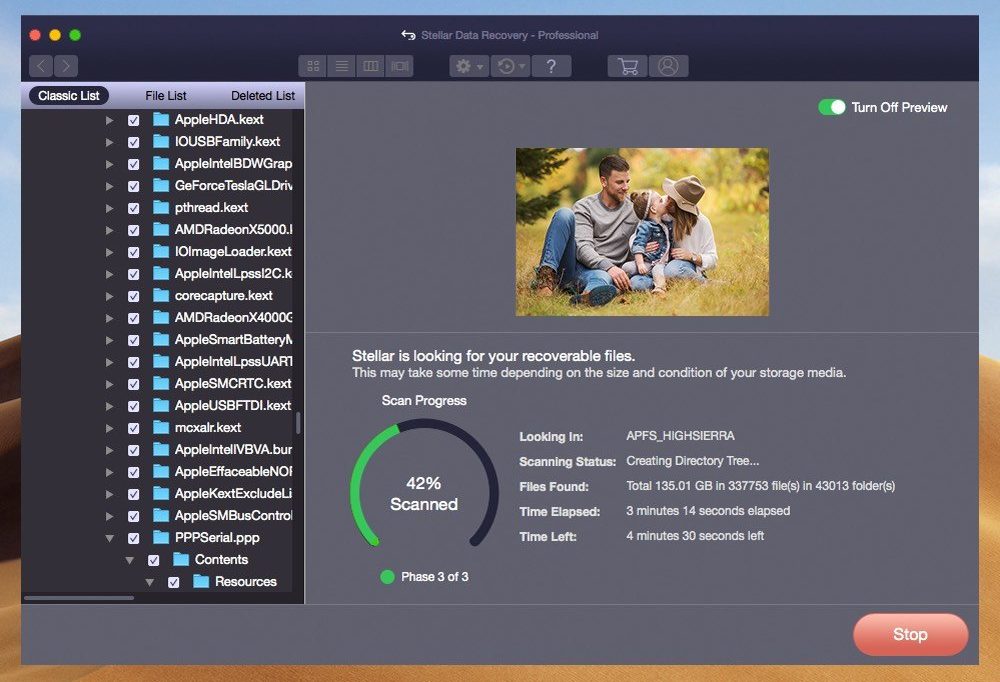 Living up to its name, Stellar Data Recovery (Windows, Mac) performs a stellar job in recovering your data from your Windows PC and Mac. If you regret your decision to delete recent files, Stellar Data Recovery tool is here to help you in an effective way. Stellar also has many other tools for home and business applications but here we'll be focusing on software for photo, USB, and hard drive recovery.
Features of Stellar Data Recovery:
Risk-free program recovers data from different types of storage devices like memory cards, smartphones, USB drives, hard disks etc.
Using Stellar Data Recovery program is simple
Full of advanced features and fast drive file recovery
Suitable for beginners and non-technical users
In-app preview of files available before making the final recovery attempt
Try before Buy feature
Supported Platforms:
Recuva recovery program can run on Windows 10, 8, 8.1, 7, Vista, XP, and, macOS.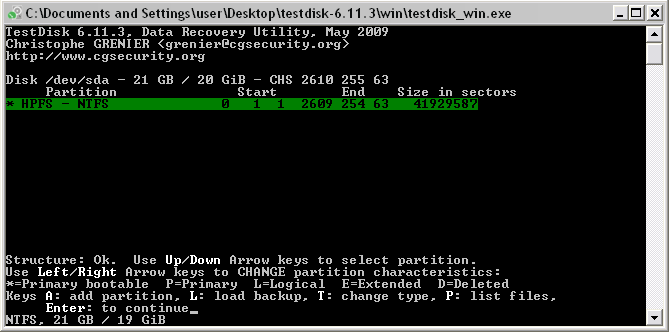 A list of best data recovery software can hardly be termed as being complete without a mention of TestDisk recovery software. It's an open source software that was created with an aim to get back lost partitions and fix non-booting disks.Packed with features and a file recovery system that can easily overshadow that of any other data recovery software, TestDisk has a lot to offer for both novices and experts.
Best features of TestDisk's:
Allows users to recover/rebuild the boot sector
Fix or recover deleted partition table
Undelete files from FAT, exFAT, NTFS and ext2 file systems
Being a command line tool, TestDisk hard drive recovery tool may not be suitable for some users for data recovery. If you're a fan of GUI, I would recommend you to go with Recuva or Stellar for file recovery.
Supported Platforms:
TestDisk can run on Windows 10, 8, 8.1, 7, Vista, XP, and older versions of Windows, Linux, BSD, macOS, and DOS.5.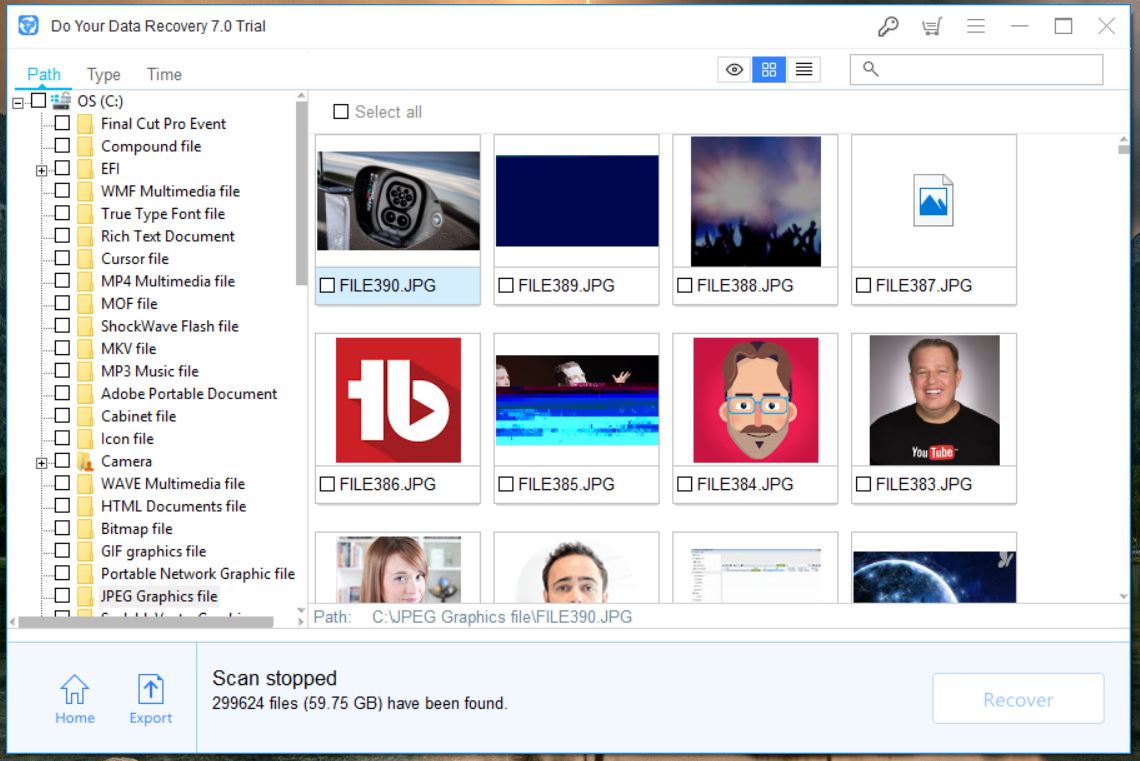 Do Your Data recovery tool is a professional solution for all those who are a victim of some kind of data loss or the other. In the basic scanning process, the software lets you choose two options: Quick Recovery and Advanced Recovery. After the scan, you can preview the files and finally recover your lost data. Just like other software, first you are advised to use Quick Recovery method.
The major features of this recovery software are:
File preview before recovery
Sorting on basis of file types, time, and path
Exporting scan result database for later usage
Very easy to use
Supported Platforms:
You can use Do Your Data on Windows 10, 8.1, 7, and macOS.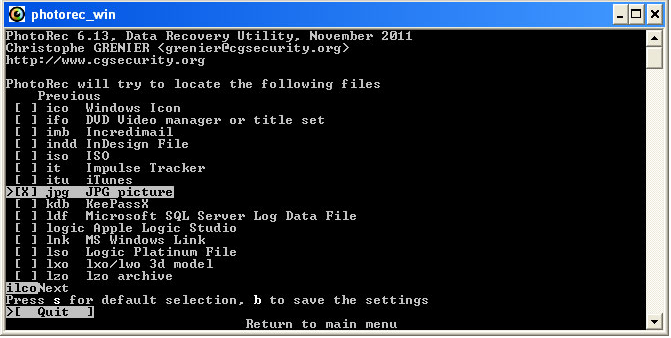 Definitely one of the best data recovery software out there, PhotoRec is widely acclaimed for its powerful file recovery over a wide variety of devices ranging from digital cameras to hard disks. It's specially created to recover data like pictures, videos, documents, etc., from hard disks, CD-ROMs.
Features of PhotoRec recovery tool:
Comes packed with the ability to recover more than 440 different file formats.
Features such as the 'unformat function' and the ability to add your own custom file types do come in handy.
This photo recovery software supports lots of file systems, including FAT, NTFS, exFAT, ext2/ext3/ext4 and HFS+.
Although I wouldn't advise this free data recovery software to beginners as it is completely devoid of a GUI and uses a command line interface which may intimidate some users.
Supported Platforms
PhotoRec recovery program can run on Windows 10, 8, 8.1, 7, Vista, XP, & older versions of Windows, Linux, BSD, DOS, macOS.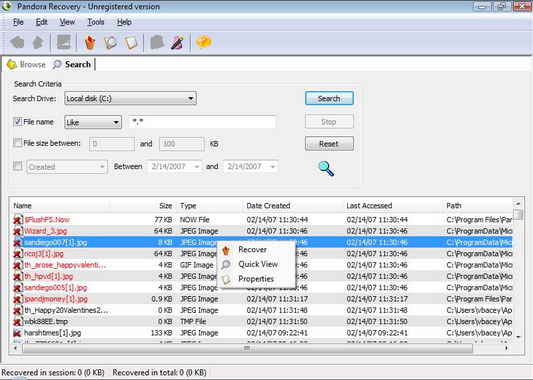 Pandora recovery is one of the most reliable and effective best free data recovery software out there. Pandora recovery tool has a lot to offer to its users.
Pandora Recovery Best Recovery:
Ability to recover deleted files from NTFS and FAT-formatted volumes
Preview deleted files of certain types (image and text files) without performing recovery
With surface scan (which allows you to recover data from drives that have been formatted) and the ability to recover archived, hidden, encrypted and compressed files, it packs quite a punch.
However, its file detection system is not that reliable and needs to be improved further. This excellent data recovery software could be made portable as well so that it doesn't consume any space on the hard disk and thereby not consume space that a file which we wish to recover once consumed.
Supported Platforms:
Pandora data recovery can run on Windows 8, 8.1, 7, Vista, XP, and older versions of Windows.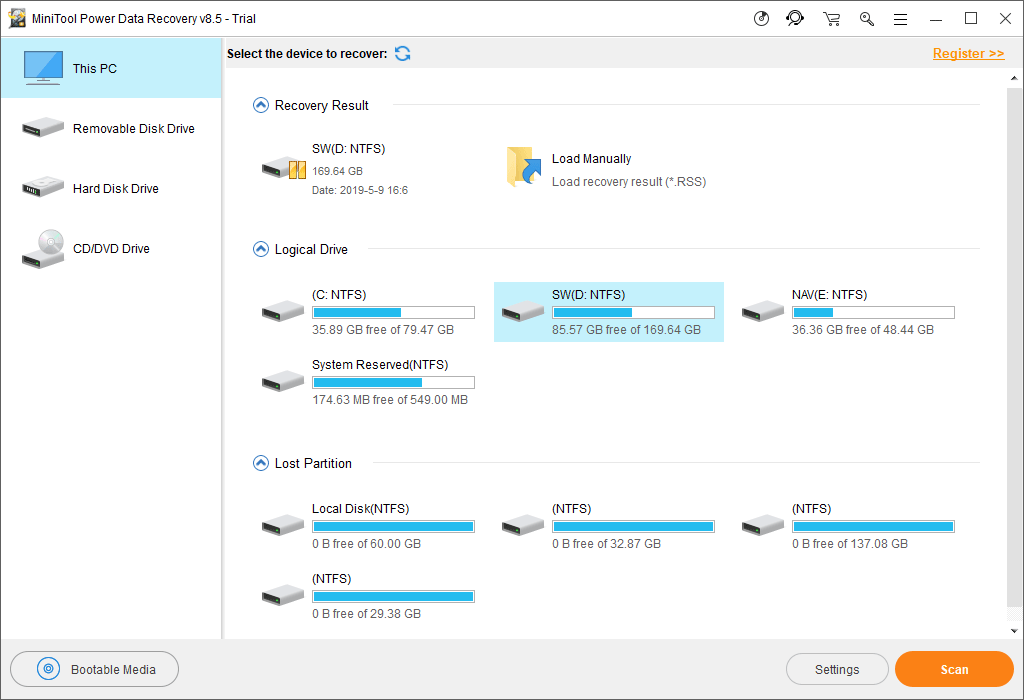 Standard undelete programs like Recuva, Pandora etc. are perfect for recovering a few deleted files, but what if when you have lost an entire partition? Then you will probably need a specialist application like MiniTool Power Data Recovery.
Features of MiniTool recovery tool:
An easy wizard-based interface
Specialized in data recovery on an entire partition
Point MiniTool Partition Recovery tool at the problematic drive and it will scan for the missing partition
Can't use data recovery on a bootable disc here.
Supported Platforms:
MiniTool Power Data Recovery software can run on Windows 10, 8, 8.1, 7, Vista, XP, and older versions of Windows.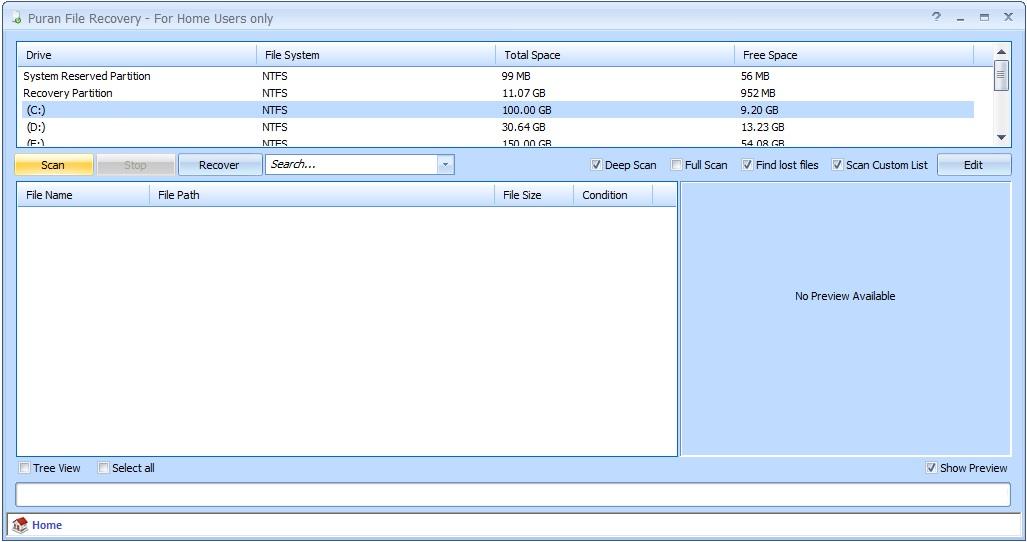 Puran file recovery works in 3 main recovery modes. Using the "Find lost files" option turns Puran File Recovery into a tool to recover all files from a lost or damaged partition. Something else you can do is edit the custom scan list which stores file signatures for more accurate recovery of badly damaged data.
Puran File Recovery features:
Default Quick Scan (It simply reads the FAT or NTFS file system for deleted files from the recycle bin etc.)
Deep Scan (includes scanning all available free space) and,
Full Scan (checks all space on the device for the best chance of recovery)
Supported Platforms:
Puran file recovery software can run on Windows 10, 8, 8.1, 7, Vista, XP, and older versions of Windows.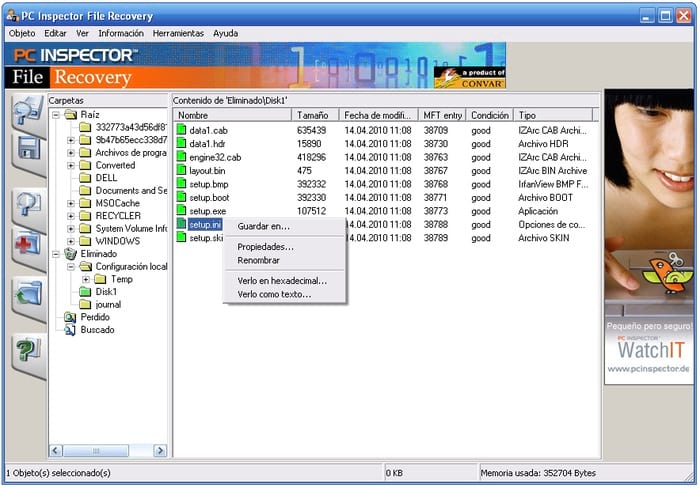 PC Inspector File Recovery works well on both FAT and NTFS drives even if the boot sector has been erased or damaged. However, the interface is a little confusing mess of tabs. So, be careful with this tool. Also, note that if your hard disk is has faced some mechanical damage, you need to look for some specialist.
PC Inspector Features:
Simple search dialog can help locate files by name.
Recovered files can be restored to a local hard disk or network drives.
Can recover image and video of several types of files in different formats such as ARJ, AVI, BMP, DOC, DXF, XLS, EXE, GIF, HLP, HTML, JPG, LZH, MID, MOV, MP3, PDF, PNG, RTF, TAR, TIF, WAV and ZIP.
Can scan just specific areas of the disc with the Cluster scanner
Supported Platforms
PC Inspector file recovery software can run on Windows 10, 8, 8.1, 7, Vista, XP, and older versions of Windows.
Editor's Recommendation for best data recovery tool
I would personally recommend Piriform's Recuva data recovery program for 2020 to all our readers, hands down. With superior file recovery, an advanced deep scan mode, a secure overwrite feature that uses industry and military standard deletion techniques and the ability to recover files from damaged or newly formatted files, Recuva is undeniably one of the best free data recovery tools out there. Its portability (the ability to run without installation) is one feature that sets it apart from others.
Have some other data recovery software in mind? Give us your suggestions in the comments below. You can also read some useful FAQs on the next page as well.
Some data recovery software FAQs:
Why do we end up losing our data?
Just like people say, stuff happens. You can end up losing your data due to many reasons. It could be your own carelessness, an accidental deletion, buggy update, malware attack, etc. Just when you become aware of the fact that something has been lost, stop what you're doing. Whenever you delete a file, all your PC does is marking the space on your hard drive available for rewriting. So, by doing as little computing as possible, you decrease the chances of your files getting overwritten.
Are data recovery software effective?
It goes without saying that no software can guarantee 100% data recovery. However, by choosing the right tool like Recuva, you can increase your chances of getting back the data. In case you're lucky enough to not have overwritten the data, your chances of recovery increases even more. Trying to find the real cause of data deletion also makes the whole exercise easier.
How old files I'll be able to recover with a software?
As explained above, a file recovery software can only get back the files that haven't been overwritten on your storage drive. That's why it's recommended to attempt the recovery as soon as possible to increase your chances.
How does data recovery work?
In the past we've written an article telling differences between data deletion, shredding, wiping, etc; it can give you a pretty good idea of file deletion works. Having told you that, any file that's "deleted" from your disk remains on it until it's replaced by some other file. The file recovery software make use of this concept and look for different information that can help them find the exact location where that particular file was stored. That's why it's recommended to stop performing any operation or saving new data on your computer when you realize that a file is lost and you need to recover the same.
How to choose a data recovery company?
Here are some points and features that one should keep in mind while going ahead and choosing the best data recovery company for his/her need:
Support for several file types
File preview option before recovery
Regular updates and support
Easy-to-use interface
Option to recover files in external media
Option to recover files from external storage and electronic media
How long does data recovery take?
If any software is telling you that it can recover any file in "X hours/minutes," don't let it fool you. The paid/free data recovery process is dependent on many factors like size and speed of hard disk from which you're attempting to undelete data. Many software show an estimated remaining time while the scan is running, which could give you a pretty good idea of the time for scanning and recovery.
I haven't deleted any data but my SD Card/USB Drive/Hard drive is corrupted?
If you're facing such an issue, follow the steps mentioned in our SD Card and hard drive repair articles.