Microsoft announced that it's releasing the last build (19041.207) for the Windows 10 May 2020 Update that is expected to release sometime next month. This comes after almost a year of development Redmond has done on the latest 20H1 feature update, which is also known as Windows 10 2004.
Last year, the Windows 10 2004 development was moved to the slow ring with Build 19041 picked up as the RTM build. Since then, Microsoft is only focusing on bug fixes and performance-related improvements instead of adding new features.
Anyway, the last 20H1 build is out in the wild. So, there is a chance that some curious users might want to install it and try out all the new features coming to Windows 10 version 2004.
How to install Windows 10 2004 Release Preview on your PC?
There are two ways to get the upcoming May 2020 Update running on your computer.
Install May 2020 Update via Windows Insider Program
The 20H1 update has been made available to the release preview ring, which means the easiest way to grab it is by subscribing to the Insider program.
On your Windows 10 PC, open the Settings app.
Go to Update & Security > Windows Insider Program.
Here, click on Get Started > choose your Microsoft account.
Next, read and agree to the legal stuff and click on Confirm.
Click on Restart Now on the next screen.
After that, go to Settings > Update & Security > Windows Update.
Here, click on Check for Updates so that your PC will fetch the latest 20H1 build.
Following these steps will install the Windows 10 May 2020 Update on your machine. The process will take a few minutes and make sure your PC is connected to a power source to avoid any disruption.
While it's still part of the Insider program, you can expect this Windows 10 2004 installation to be a lot more stable than the past builds. Still, for extra safety, it's recommended to backup all your data beforehand.
Download Windows 10 2004 (19041) ISO file
If you want to take the long road, you can go ahead and install the 20H1 update using the official ISO file of the release preview build 19041.207. Follow the steps mentioned below:
Go to the Windows Insider Program ISO download page. Subscribe to the program if you haven't done it already.
Scroll down to down to find the Select Edtion subheading.
After this, the Windows 10 May 2020 Update ISO file will start downloading. It's about 4.8GB in size, so you might want to leave your PC idle for a while.
When the download completes, you can create a bootable media to install Windows 10 from scratch. You can also mount the ISO file to install it right away. Follow the steps:
Right-click on the ISO image > click on Mount.
Then go to This PC/My Computer > Open the newly mounted image.
Click on Setup.exe to start the installation process and follow the steps.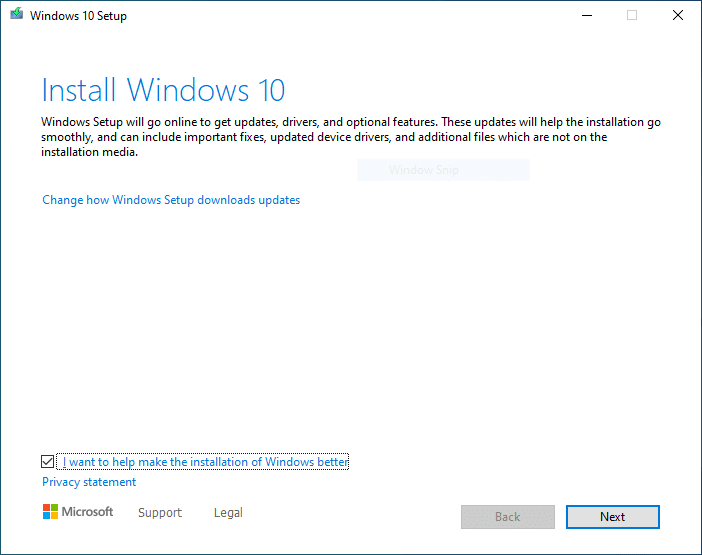 So, this is how you can get the Windows 10 May 2020 Update on your PC. If you're comfortable waiting for the stable version, then, in the meantime, entertain yourself with these new Windows 10 features that are about to land next month.