Karma Automotive has announced its plans for a new electric sedan with up to 400 miles of electric range, which is more than the 390 miles of range on the Tesla Model S. The new luxury electric car will be the successor model of Karma Revero GT. It is called Revero GTE and is likely to hit the roads by 2021.
Karma Revero GTE will also be the first all-electric car from the Southern California-based automaker. Underpinning the Revero GTE is a new E-Flex platform, which will also make an appearance in all future electric and hybrid vehicles.
Apart from this, the concept electric car, SC2, will also share the same E-Flex platform. The SC2 will be the flagship electric car for Karma Automotive.
Karma Automotive confirmed in a press release that Revero GTE will be its first Battery Electric vehicle (BEV) and will further the company's signature luxury, sustainability and technology offerings.
Additionally, Karma Automotive released some specs and the trims in which this luxury electric vehicle will become available for sale.
Here Are The Specs Of Karma Revero GTE: A Luxury Electric Car
Based on what we know and the reports from some publications, the Revero GTE will join the GTS, GT, and the original Revero in the family. In total, there will be three variants; however, there will only be 200-mile and 300-mile configurations in the initial stages.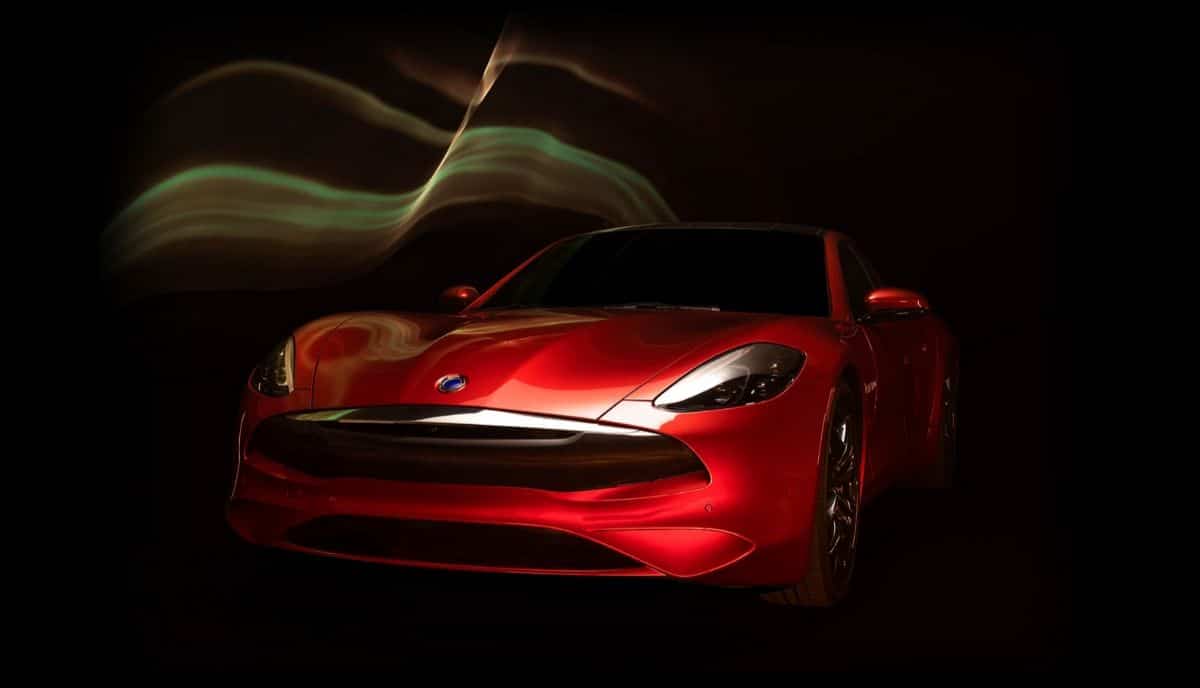 The standard variant with a 200-miles range will be powered by a 75 kWh NMC (Nickel Manganese Cobalt) Li-ion battery, whereas a 100 kWh battery pack will power the 300-miles variant. Both variants support a 150 kW DC fast charging.
Also, an 11 kW standard AC charger will be available for regular charging. Nevertheless, a long-range model with 400 miles range will be introduced later in 2021.
Now moving forward, let's have a sneak peek at the performance of Karma Revero GTE. The hyper-electric car will be able to sprint from 0 to 60 mph in just 3.9 seconds. Additionally, there will also be an electronic torque vectoring system.
It is the very first data provided by the company for the car. More details will come out as soon as the vehicle reaches its manufacturing stage; however, we'll keep you updated.
If we talk about the price, then there is no official confirmation regarding the pricing of GTE. Also, it's too early to predict anything related to cost.