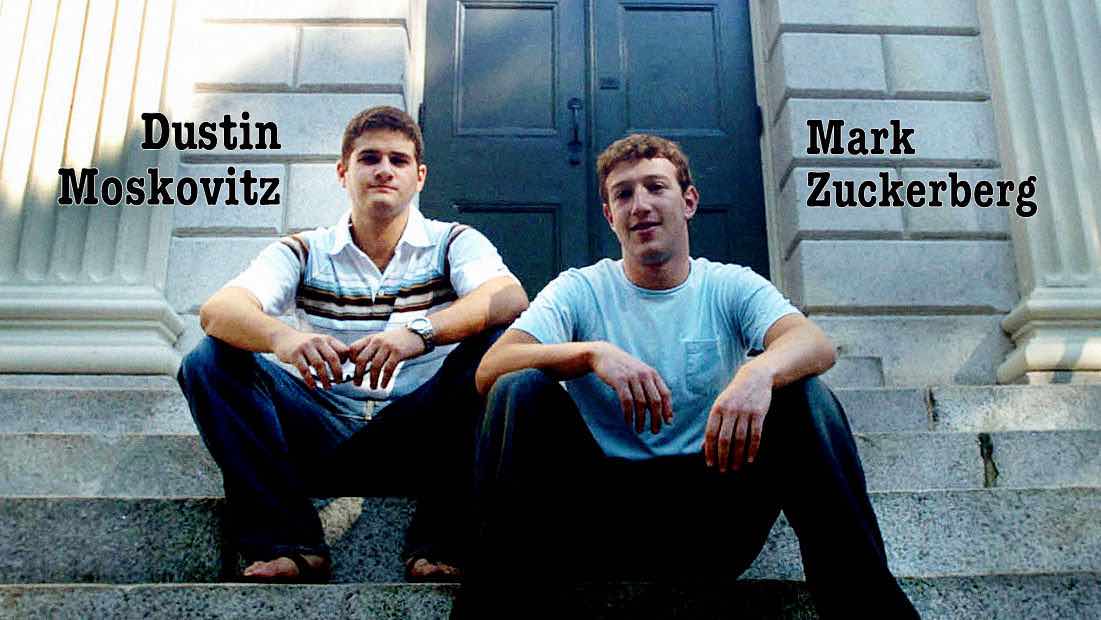 Short Bytes: Can you imagine learning to code in a new programming language for a few days and later becoming a billionaire? This is a true story and it involves Facebook's early days when it was a tiny startup with 50 people. Read more and know how Zuckerberg's roommate Dustin Moskovitz became Facebook co-founder by learning PHP in a few days.
I
n 2005, Facebook was becoming more and more popular that had spread to 2,000 schools and was generating about 400 million page views a day — that was more than Google's pageviews. The same year, Facebook CEO Mark Zuckerberg was invited to give a lecture at Harvard, his old school. During the lecture, he told about many incidents and the best one was how his roommate and computer science student Dustin Moskovitz became a Facebook co-founder.
In the lecture, Zuckerberg told that he was taking a hard and fun computer science class, but it didn't allow him to do anything else with Facebook. By then, he was gaining requests from many colleges who were asking him to expand the social network. So, his roommate Dustin Moskovitz was like, "Hey, I want to help out. I want to help you do the expansion."
Zuckerberg had built the website in PHP programming language. So, Zuckerberg told Moskovitz, "That's pretty cool. But you don't know any PHP."
If you know about PHP, you'd be aware of the fact that it's easier to learn if you know the classic programming language C, which Moskovitz knew.
Also Read: The Real Story: How Mark Zuckerberg Founded Facebook?
Zuckerberg told that Moskovitz went home that weekend bought the book 'Pearl for Dummies'. He came back and said, "OK, I'm ready to go." Well, Zuckerberg said, "The site's written in PHP, not PERL, dude."
Determined Moskovitz learned PHP programming language, in "a couple of days" and "went to work", tells Zuckerberg. After helping Zuckerberg expand the website to more schools, they dropped out of Harvard and moved to Palo Alto, working full-time on Facebook.
Moskovitz left Facebook in 2008 i.e. about three years after Zuckerberg's lecture. Thanks to his Facebook stock, eventually, he became a young billionaire.
Here's the full Harvard lecture and part about Moskovitz starts at 1:21 —
Take The Complete Web Development Course, maybe the next biggest startup is waiting for you ;)