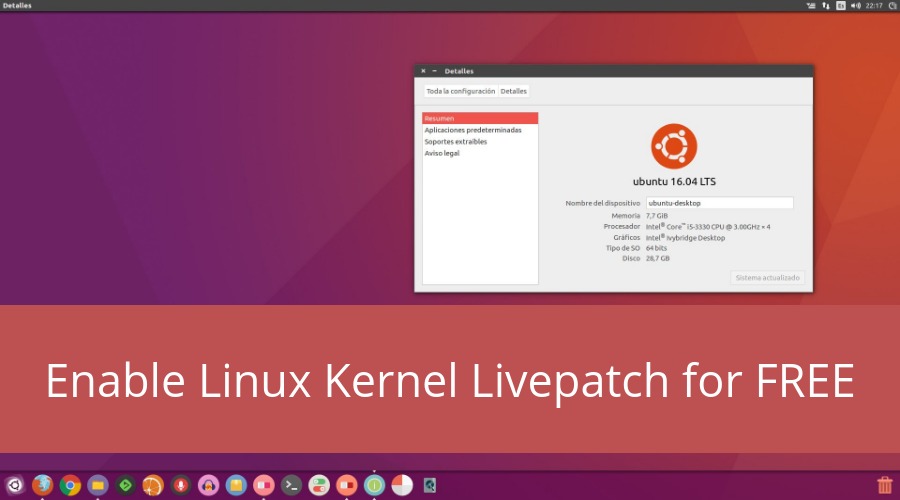 Short Bytes: The Canonical Livepatch service allows installation of security fixes for Linux kernel on Ubuntu without the need of rebooting the machine. The free live patching service can be enabled on up to 3 machines using a token issued by Canonical. This article covers the steps using which you can enable the Livepatch service on Ubuntu.
C
anonical recently announced the Linux kernel live patching service for
Ubuntu 16.04 LTS
. The Canonical Livepatch service allows a user to install critical security updates and fixes for Linux kernel without the need of rebooting the Linux distro. This reduces the machine downtime and keeps up with high levels of security.
The Livepatch service primarily benefits the server users. Personal users can also take the advantage of Canonical Livepatch service on up to 3 machines. And it doesn't cost a penny. For more than three machines, a user will have to get the Ubuntu Advantage subscription, which is paid.
How to enable Canonical Livepatch Service on Ubuntu 16.04 LTS for free?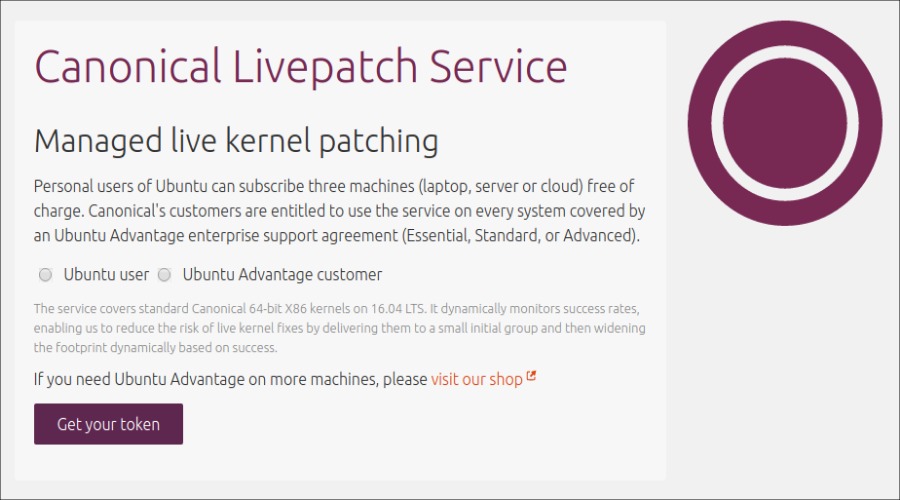 You need to get a token that will be used to activate the Livepatch service on three Ubuntu Xenial Xerus machines. Here are the steps:
Go to the Ubuntu Livepatch service portal.
Choose your user type.
Click Get your token.
Sign in with your Ubuntu One ID. In case you don't have it, you can create a new one right there.
After signing in, the token key for Ubuntu Livepatch service will be displayed.
Linux Commands to install Canonical Livepatch service on Ubuntu 16.04 LTS
sudo snap install canonical-livepatch
sudo canonical-livepatch enable [Token]
To know more about Canonical Livepatch service, visit their website here.
If you have something to add, tell us in the comments below.
Also Read: Linux & Open Source News Of The Week