Electric car maker Tesla surprisingly launched its own Booze 'Tesla Tequila,' and it went out of stock in no time. This Tesla-branded alcohol will come packed in a strange yet premium looking bottle. While many people are commenting on its design, it reminds us of superhero Flash's logo.
Tesla released the liquor bottle at a price tag of $250. Customers can book Tesla Tequila through the company's website, however, it already went out of stock. And we don't have any idea when or whether it will be up for grabs.
This is one of Elon's many experiments that has been brought to reality. We are not surprised to see the $250 Tequila going out of stock as this is not the first time it happened with Tesla. Earlier this year, Tesla launched a pair of overpriced shorts that sold out within a few hours of the launch.
More About Tesla Tequila (Teslaquila)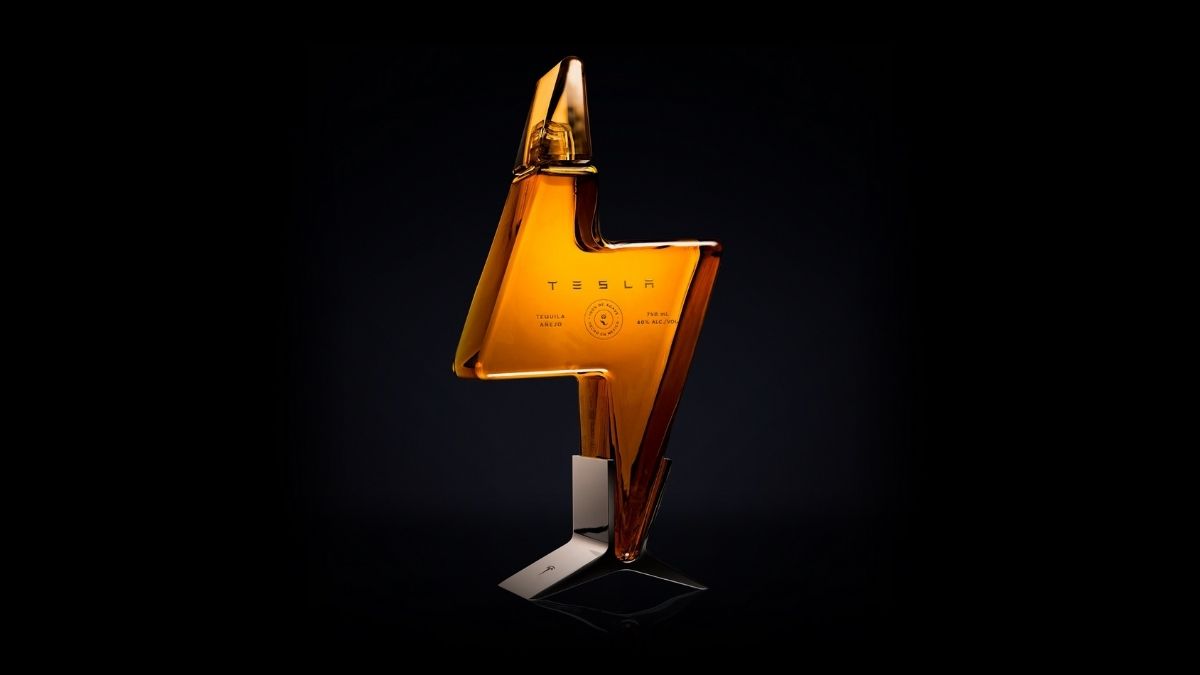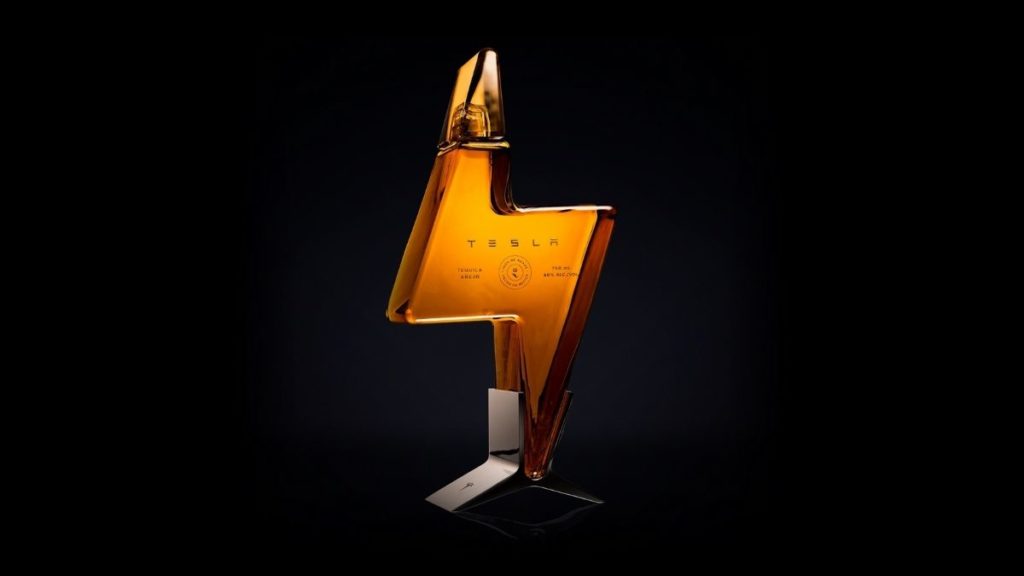 Tesla describes on its website that it's a premium product with 100% de agave tequila añejo aged in French oak barrels. It features a dry fruit and light vanilla nose with a balanced cinnamon pepper finish.
It's packed in 750 ml bottles with 40% alcohol by volume and made in collaboration with Nostros Tequila, a famous alcohol brand in the U.S. Furthermore, customers must be at least 21 years old to buy it with a limit of two bottles only. The deliveries are expected to begin in late 2020.
How Elon Musk Turned An April Fool's Joke Into A Reality?
Back in 2018, Elon Musk tweeted a joke about Tesla haters. However, it ended with Tesla filing a trademark for the name Teslaquila. Now, almost two years after the incident, the automaker has eventually turned it into a reality.
And we must say, Tesla knows how to make such experiments successful.
What do you guys think about Teslaquila?