It seems like Google is changing the way an Android smartphone receives its system software update. According to a Reddit user, their respective Pixel 3 devices are getting Android software updates differently.
The Reddit post suggests that two Pixel 3 users received a system software update notification for the Android Q Beta 2, much like an app update to download the update via the Google Play Store.
It is suggested that Google could start pushing system updates via the Play Store instead of Settings, which is the usual place to get the updates.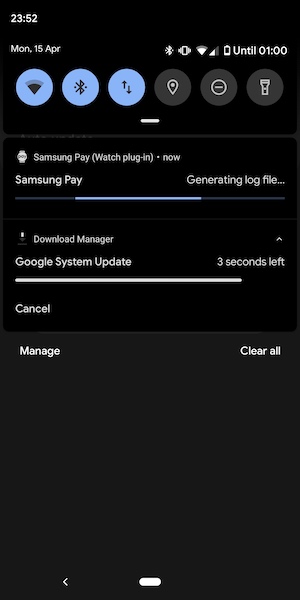 The update will be downloaded automatically on the Wi-Fi connection, following which the smartphone will reboot on its own. However, there is still no word on whether or not the new system update system will go beyond the Pixel devices.
Furthermore, as the new way of getting software updates is for the users signing up for the Android beta program, we lack information on its availability for other software updates apart from beta.
While we don't know why Google plans to make changes to its software update system, the new one seems like an attractive option.
Would you like to receive updates via the Google Play Store? Comment below with your thoughts.