With Project Mainline and Android 10, Google separated 12 core components from Android to push quicker software updates. We have briefly covered "Android updates via Google Play" in one of our articles. The service resides in the Google Play Services app but has been separated into a new app, 'Google Play Protect.'
It was first spotted by a Google Newsgroup on Telegram. The app doesn't show up when you search for it on the Google Play Store. XDA reported that the message "Your device isn't compatible with this version" appears on many phones. However, the app is already listed as "Installed" on my Pixel 4a.
Google may be prioritizing Pixel and Android devices with Android 12, but the app should eventually be rolled out for every Android device with Android 10 and above.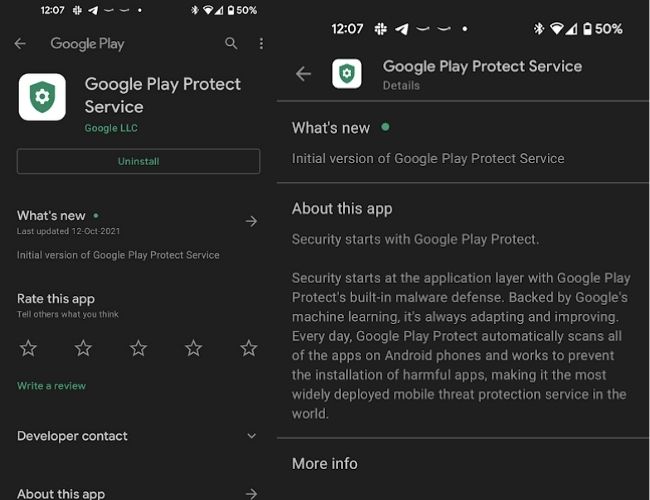 The Google Play Store shows that the app has over 1,00,000 downloads and was last updated on October 12th. However, the release date is October 18th.
What are your thoughts on Android updates via Google Play and now Play Protect? Let us know in the comments section below.